Welcome to my Goldcore Review! (Updated for 2022!)
GoldCore is a company that deals with gold and silver. If you've taken an interest in precious metals, you are probably wondering if they're legit.
Well, today is your lucky day because this GoldCore Review is going to talk about just that!
Let's get started, shall we?
GoldCore Review Quick Summary
Name: GoldCore
Website: GoldCore.com
Founder: Stephen Flood
Price: Varies
Rating: 4/5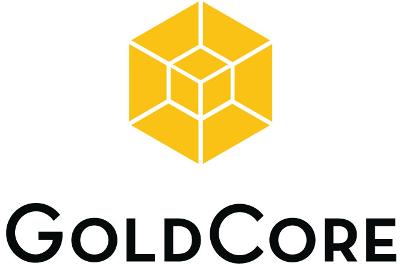 What is Goldcore?
Let's start this Goldcore Review with some background information:
GoldCore is an international bullion broker and storage provider based in Dublin. It is open to corporate, institutional, and retail investors alike with over 4,200 clients, with over $200 million in assets under management and storage. 
GoldCore was established in 2003 and has the reputation of being the first Irish gold broker. GoldCore was previously regulated by the Republic of Ireland from 2005 until 2018. As the business was sold in 2015, it has since opted to self-regulate and maintain the highest operational standards.
They are currently serving clients from more than 130 countries!
How does it work?
You may purchase from GoldCore online through its official website.
The first step you must do before dealing with GoldCore is to first open an account. You would then have to deposit funds into your account. When you have successfully added funds in your account, you are now able to purchase their silver and gold bullion selections!
You can purchase gold and silver bullion online in their website or via phone. Once you have purchased your gold and silver, you can decide for yourself where to decide your precious metals.
The steps are shown in the image below.
Goldcore Products
GoldCore offers various precious metal products: gold, silver, platinum and palladium in the form of bullion coins and bars of different sizes. These are supplied directly from approved refiners and leading government mints.
It also provides a range of services, such as GoldCore Secure Storage, Perth Mint Certificates, GoldSaver (gold accumulation program) and bullion delivery.
Does GoldCore have any IRA services?
Update 2022! GoldCore now provides Gold & Silver IRA. You can purchase gold and silver from them and they would secure it for you inside one of their secured vaults!
How does GoldCore transfer metals?
Your gold or silver can personally be delivered to your doorstep or stored wherever you like, as GoldCore has numerous high security vaults across the world – outside the global banking system.
Unfortunately, the website does not specify shipping costs, neither is their information with regard to how long it takes for your order to arrive.
Is storing your investments with GoldCore possible?
No, you are unable to store your bullion with GoldCore directly. Rather, it offers storage in Delaware, New York, Salt Lake City, London, Frankfurt, Zurich, Singapore, Hong Kong and Perth through its partners.
GoldCore boasts that they have a competitive storage rates! Their storage fees start from 1% of the total gold value per year and you can save more if the value of your precious metal is greater than $100,000.
You can find their rates down below:

Can you sell to GoldCore?
Yes, you can (subject to minimum order requirements). You would have to contact them first and then they will advise you on the necessary steps to do. They will retrieve your bars first and transported into an approved vault to be assessed first.
GoldCore will willingly buy back bullion that was sold to its clients and remained in its storage vaults. As for non-client bullion, kept in non-GoldCore vaults, these must first be shipped to their vaults, verified and potentially assayed.
Keep in mind, trading is permitted strictly during its regular business hours.
Goldcore Review: Is it a Scam?
Of course not, GoldCore is not a scam. In fact, it is a trusted and respected bullion dealer, which was featured by several media outlets. It also participates in the Bloomberg and CNBC Gold Surveys and the Reuters Precious Metals Poll.
It is very transparent with its location and contact details, and also introduces the faces of the GoldCore team on its website.
GoldCore has excellent reviews and ratings online from actual users. On Ekomi.co.uk, the company scored 4.8 out of 5 stars, generated from over 2827 testimonials, as presented in the image below.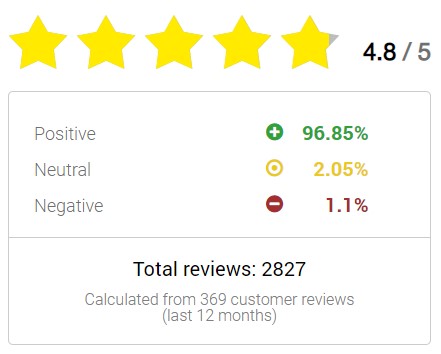 It is worth noting though, after scouring the internet, Ekomi.co.uk is pretty much the only website where you can find reviews of GoldCore.
Other popular sites like BBB, RippOff Report, TrustLink, and TrustPilot have no feedback from GoldCore clients, which seems a bit sketchy, given that GoldCore's competitors receive numerous reviews and ratings on these platforms.
You ought to be aware of this, in case it's a red flag for you.
GoldCore Support
Living up to its acclaimed services, GoldCore has a live chat function on their website for people to voice their concerns – how cool is that?
Inquires may also be made via email, mail or phone.
GoldCore Review : Pros and Cons
Pros
excellent reputation
international shipping available
great reviews online
low minimum order
Cons
Reviews seem limited to a single website
GoldCore Review Final Verdict
GoldCore is 100% legit – it's well-known and trustworthy. It definitely deserves consideration next time you plan on buying bullion. BUT the question of why there don't seem to be any other reviews on the web is left unanswered. If this minor concern is relevant to you, then I do not recommend GoldCore.gold and precious metals firm!
Overall, I rate it 4/5. It is up to you whether you would want to invest with Goldcore. However, if you really want the top recommended firm that has IRA services, you should check out Goldco.
Thank you so much for reading my Goldcore Review! If you have any comments or questions, feel free to leave them below in the comments section below.
Top Recommended Gold Firm In The Industry!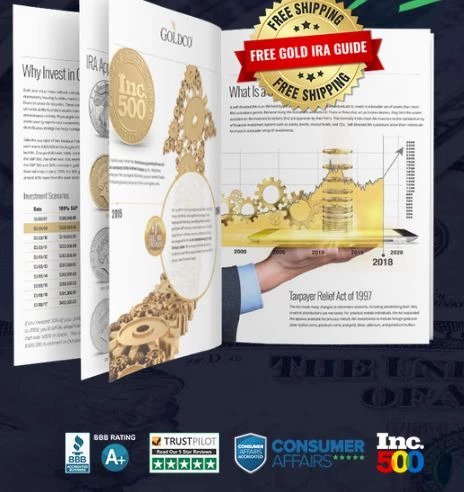 When we talk about precious metals, it is very important to buy from a trustworthy firm. There are several of them out there but one really stands out:
Goldco is the top recommended firm. It offers high quality precious metals at very affordable costs. Moreover, it offers outstanding IRA services! Rest assured that your retirement plans are all set with this company.
It is multi-awarded and well-recognized in the industry. Click on the bright orange button below to learn more about them: