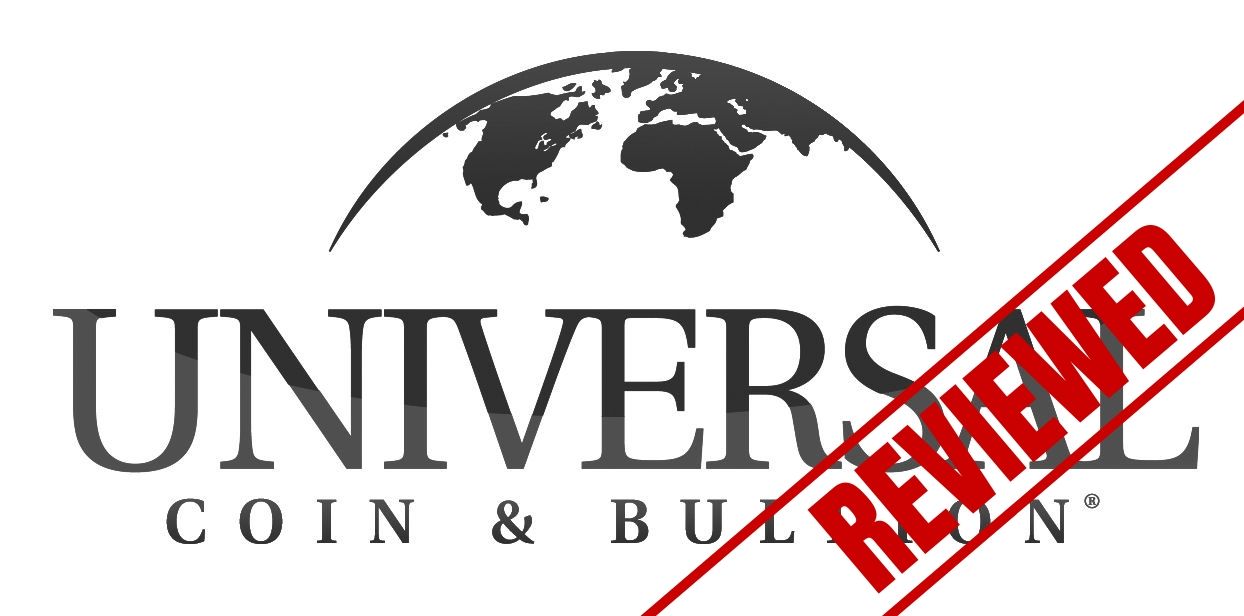 Hello! Welcome to my Universal Coin & Bullion Review!
(Updated for 2022!)
I spent a few days reviewing the operations of several companies in this market. And one that I singled out as being a key player is Universal Coin & Bullion, which I am going to talk about in this piece.
Here is my Universal Coin & Bullion review, with all you might want to know before you even think about working with them. Read this first!
Universal Coin and Bullion Review Quick Summary
Name: Universal Coin & Bullion
Website: universalcoin.com
Founder: Mike Fuljenz
Services: Bullion dealer
Rating: 3/5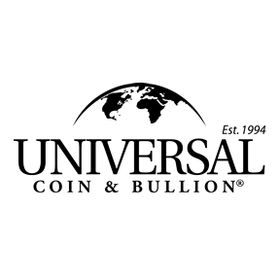 What is Universal Coin and Bullion?
Let's begin this Universal Coin & Bullion review by gathering some background information first.
Universal Coin & Bullion has been in the bullion trade since 1994. The company has experienced growth for the 26 years that it has been operational.
Located in Texas, Universal Coin & Bullion buys and sells precious metals. They also guide investors through the process of setting up an IRA account.
IRAs offered
Universal Coin & Bullion offers IRAs, but this is not "direct" as they have partnered with different companies (custodians).
To get accurate data about the fees associated with the accounts, you might want to consult with the company before you proceed with setting up an IRA.
They have not given any data about this because the service is provided by third parties who are also partners. Seems a bit sketchy, no?
Their most promoted product are Gold and Silver American eagles. However, they also offer other options which are listed below:
Australian Gold Kangaroo
Gold American Buffalo
American Silver Eagle
Bars of differing weights
Shipping Information
You might be wondering what happens after you have bought your coins or gold bars.
The biggest concern is how they are delivered and whether the company handles the shipping process.
The answer is yes and you don't have to worry as long as you have paid all the fees required. The company offers free shipping if you make online orders amounting to more than $99.
You are charged $6 for shipping for orders below $99. Moreover, Universal Coin & Bullion uses Federal Express, U.S. Postal Service and UPS for shipping.
Shipping Duration
Buyers who make credit orders will get their orders within two to three business days.
Those who place personal check orders can get their orders shipped within 10-15 business days.
There is also another case where the client pays through money orders or cashier's check. And in this instance, you will get it shipped in 5 to 10 days.
Finally, bank wire orders will be shipped within 2-3 business days.
Note that there might be occasional delays due to high demand.
Storing Your Investment
Unfortunately, Universal Coin & Bullion does not allow buyers to store their investment with them.
However, you can store your investment in an IRA with third-party partners of the company. There are fees that come when you pick that option. Furthermore, the custodian is the one who decides on it.
The most important thing is that you can always sell back to the company.
FAQs
#1 Can anyone buy from Universal Coin & Bullion?
Universal Coin & Bullion only serves clients who are in the United States.
#2 Can you sell back to Universal Coin & Bullion?
Yes, you can sell your gold or silver to Universal Coin & Bullion. However, they did not disclose information about it on their website. You should contact the firm with regards to this.
#3 Can Universal Coin & Bullion deliver products to your home?
Yes, they can deliver your products or orders straight to your home. You just have to give them the information and the instructions.
#4 Are your orders insured?
Yes, Universal Coin & Bullion claims that all of your orders are fully insured in case of loss or damage during the shipping.
#5 Does Universal Coin & Bullion have an investment storage?
Unfortunately, Universal Coin & Bullion does not offer any investment storage services. Like in the case of IRAs, Universal Coin & Bullion will offer you storage options from its partners.
Universal Coin and Bullion Ratings and Reviews
Listed below are their ratings and reviews which can be found online:
BBB – 4 out of 5 based on 4 customer reviews, A+ Accredited Business
It seems that that is the only review I can find of them online. For me, this is a red flag! Unlike our most recommended precious metals company which has received tons of positive reviews and ratings!
Alternatives
I know quite a few alternatives like:
But if you would like to go with the top-rated alternative to Universal Coin & Bullion, Augusta Precious Metals is a sure bet. Their customer service is second to none.
Pros and Cons
So, what are some "pros and cons" for Universal Coin & Bullion?
Pros
They offer a wide range of gold and silver products.
Has been in the industry since 1994
Cons
There is no live chat feature in its website
Has a couple of complaints
Not much reviews online
No direct IRA and storage services
Is Universal Coin and Bullion a scam?
Before you order any coins, you might want to know how legit their platform is. right?
One thing that they had demonstrated in the years of being operational is that the company has striven to maintain high levels of trust.
They appear to be a legit company with a real physical address and owners, so there's probably nothing to worry about.
That said, they only received just 3 positive reviews on BBB. Not only that, they have also received 5 customer complaints. Moreover, they also received a few complaints on Ripoff report.
The fact that they do not have many reviews online is quite likely a red flag. So, if you don't want to take any chances, check out the #1 recommended precious metals dealer down below.
Thank you so much for reading my Universal Coin & Bullion review! If you have any questions or comments about it, feel free to share them below in the comment section!
The Top Recommended Precious Metals Firm!
If you wish to make your gold and silver purchases with a trusted and renowned firm, there is no other answer to that besides Augusta Precious Metals!
Augusta Precious Metals offers competitive Gold and Silver IRAs. Rest assured that you and your gold are well taken care of. Furthermore, countless people recommend them!
You can check them out by clicking on the orange button below!