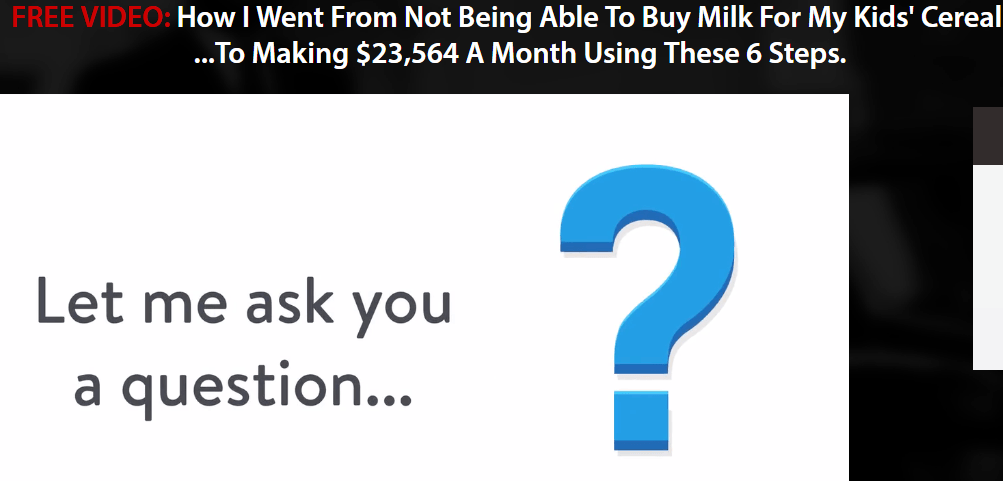 Today's review is going to be about a new program called Copy Success (found at CopySuccess.me)
Chances are you came across this program and you're not sure if you should join or not?
You're in luck because after reading this review you will know if Copy Success is legit or a scam
So before you spend your money read this whole review!
Copy Success Review
Name: Copy Success
Website: CopySuccess.me
Price: 1$ – $50k
Owner: Paolo Barroso
What is Copy Success?
After taking a look and after watching the sales video of Copy Success it reminded me of some old programs I have reviewed on my blog
Copy Success is similar to $500 Cash club, 21 Step Millionaire coach, UDC system, and Timefreedom.me
The programs mentioned above are scams
What about Copy Success? Is it a scam also?
Copy Success honestly is pretty unethical and lying
It promises you to earn thousands of dollars by just copying a millionaire
There is more than just copying, you will need to spend thousands of dollars and hope you can earn your investments back let alone becoming a millionaire.
There is no such thing as Automated System!
I hate programs that keep promising you a business idea that is fully automated or it's done for you.
Whenever a program says that the hard work is done for me and I am going to start banking money instantly my alarm bells start ringing.
What You're Actually Buying!
If you don't know, Copy Success is just a name, you're not buying Copy Success and there is no real program with that name.
You're actually being misled and sold another program called Aspire Today which is a Digital Altitude product.
What is Aspire Today & Digital Altitude?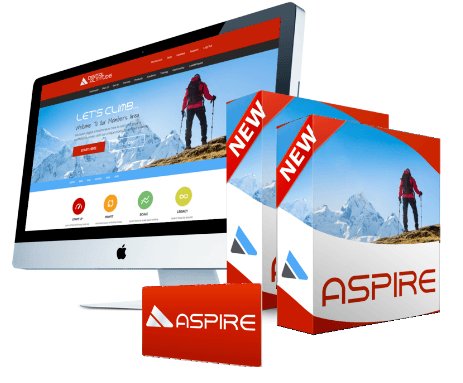 Aspire Today is membership that belongs to Digital Altitude which is an online business training
Digital Altitude is a Micheal Force creation.
This company is legit but the problem is it costs a leg and an arm as you need to invest up to $50k to earn the highest commissions.
if you invest anything less than that amount of money you will waste commissions and I will explain that later in this review just keep reading.
How Does Copy Success Work?
Copy Success exactly like the similar programs I mentioned earlier is just a sales funnel to Aspire today and Digital Altitude.
They act like they are a real program but at the end they just sell you Aspire Today.
Don't be Hooked by the Aspire Today Affiliates!
The Truth is the Aspire Today Affiliates will earn huge commissions if you happen to invest thousands of dollars.
I don't know why they don't just promote Aspire Today directly without creating sales funnels.
My guess is that Aspire Today is notorious for their high prices and low success rate so they have to create different products to promote it.
CopySuccess.me Will Make You Lie to People
If you buy Aspire Today you will be selling the same thing you have bought.
Digital Altitude encourages people to buy their products and sell them to other people.
Chances are you are going to create a sales page with a cheesy name and look for people that can afford to spend huge amounts of money.
How Much Will Copy Success Cost Totally?
Alright, so you will only have to pay $1 to get started right?
But that won't do much for you as you need to be ready to invest literally tons of money not only for the training but also at least $100 per week to buy traffic.
Digital Altitude has different memberships which are essentially a "Plug to Play" system.
The more you pay the more you get.
The Aspire membership has three levels which are the following:
Walker = $37/month
Hiker = $67/month
Climber = $127/month
These memberships are basically video tutorials that teach you the basics.
These memberships won't make you big commissions but only around $20-$90 bucks per month.
If you want to earn big commissions you need to buy these high ticket products:
Base = $600
Rise = $2,000
Ascend = $10,000
Peak = $17,000
Apex = $28,000
These are high ticket one-time payment products
They are essentially life events held at luxurious hotels and tropical places like the Bahamas that's why they cost so much money.
[thrive_link color='orange' link='https://fulltimehomebusiness.com/is-wealthy-affiliate-worth-it' target='_self' size='big' align='aligncenter']Legit Training to Earn a Consistent Income every Month! [/thrive_link]
Can You Make Money with Copy Success?
Yes, you can make money why not?
Chances are you are a newbie and you want to make money online
How can you afford to spend $50,000?
In my opinion Copy Success is a trap because if you want to make more commissions you need to upgrade to a higher membership where you will spend more money.
To make it worse, let's say you bought the base high ticket product.
You will earn around $300 if someone through your link buys the base product.
But what if someone buys the Apex product which costs $28,000?
The commissions of that big sale will go to your sponsor!
You can only earn commissions for the program you bought!
That' obviously a trick to make you spend more all the way up to the highest membership.
Is Copy Success a Scam?
I believe Copy Success is a scam for the many reasons that include:
Unrealistic claims
Not transparent & honest
Doesn't exist it just sells you another product.
It costs so much money
Too overwhelming for newbies
I definitely won't recommend Copy Success because it's designed to make the affiliates big commission through you.
You're going to spend TONS OF MONEY not only on the training and the tools but also to buy traffic.
If you are a newbie you definitely don't want to get into this program because it's going to be a hard lesson.
The Best Alternative to Make Money Online
Since you're here reading this Copy Success review I'm sure you're looking for an honest & legit opportunity to earn money online
I personally was in your shoes and like you I came across scams but one day I found Wealthy Affiliate
I put faith in that training and it really paid off, it's an amazing step by step training that you can try for free.
Your Turn!
Do you have any experiences with Copy Success?
Please leave your reviews down below so you can help the next reader take the right decision!