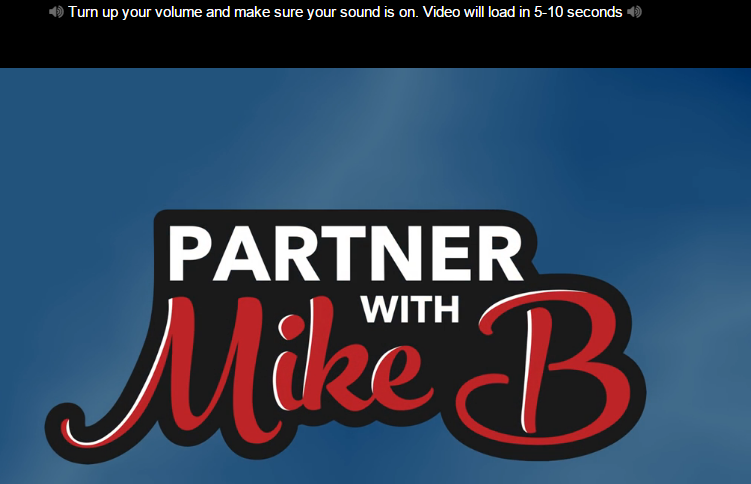 If you have heard about Get Paid from FB and you are not sure if it's the real deal, then you have to read this UNAFFILIATED review
I was scammed before by many programs that promised me easy money with a click of a button that's because I was looking for shortcuts
Every scam that I tried had a video where the owner tells you a story of how broke he was and all that junk and I'm really sick of it.
All those scams are the same and just want to fool people and steal their hard earned money.
Every day, a landing page with a video pop-ups with another secret or weird trick that nobody knows about.
I know you came here to see if Get Paid from Fb is a scam or not
Well, I did not buy the program, I did not actually try it so I can't tell you right away it's a scam.
However, I have seen many red flags on it and I am going to share them with you here.
What is Get Paid from FB Exactly?
Get Paid from FB is supposed to be a course where you learn how to promote CPA offers using Facebook Paid advertising.
It's a copy of another product which is called Facebook Vault it can be found at fb-vault.com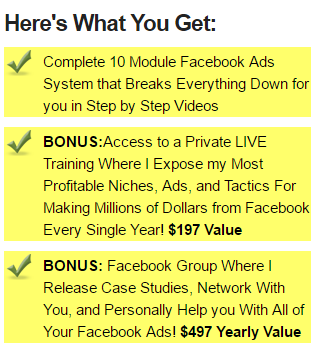 These two products (Get Paid from Fb & Fb Vault) are both owned by Mike BuonTempo.
Since FB Vault and Get paid from Fb share the same owner I am going to talk a little bit about Facebook Vault because I have seen quite some negative reviews about it.
I read that the video tutorials of FB Vault make no sense because the author is teaching you to promote offers to the wrong audience.
Another point is the fact he says to snag images from Google image search to use along with your offers but there are some copyrighted images there is if you use one that is copyrighted you will be in big trouble.
How Much Does Get Paid from FB cost?
The advertised price is $7, honestly who would give you an automated done for you system that generates million dollars for a little price of $7? 

Sites asking for a little upfront fee usually will keep recommending and upselling various products.
Did Anyone Succeed With Get Paid from FB?
After watching his promotional video and especially the part
where he mentions Angelica (and her Facebook profile) the person that used and succeeded with his system.
So I wanted to see if the person that used Get Paid from Fb really made that money.
I logged into my Facebook account and searched her username.
I was surprised to see a fake profile with a few friends and some pictures of a famous fitness girl.
Here's a snapshot of the fake profile.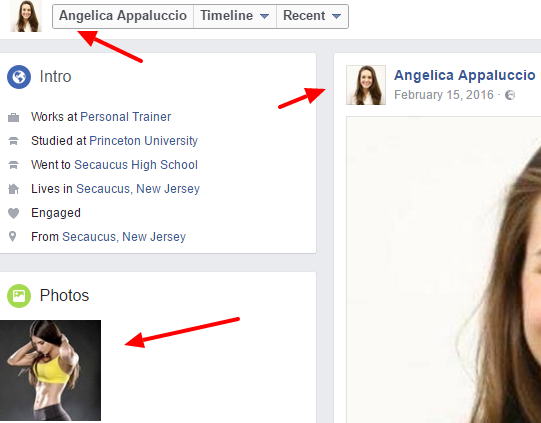 I have reviewed a hyped up program before and it seems to be owned by the same owner of this product
The program I am talking about is called The Easy Marketers Club if you check it out you will see some paid Fiverr actors and the same Fake Facebook profile of Angelica.
Another program called Partner with Mike B which is owned by Mike Buontempo claims that is going to earn you $300 per day this time sending emails.
Get Paid from Fb Review: Conclusion
I hope you have found my Get Paid from FB review useful if you have tried this program before please let us hear about your experiences here.
I would never recommend this product because I have seen many red flags.
You can certainly make money by advertising on Facebook but I don't think you will be able to do so with this training.
Everyone that says I will be making money on autopilot without any hard work involved that immediately raises red flags in my head.
A great opportunity to make money that I'd actually recommend is to learn affiliate marketing it's a successful business model that really works.
However it's not automated, you need to put in consistent hard work to make it work for you.
It takes months before you start making money from any online business but the hard work will pay off forever.
With that being said I don't recommend Get Paid from FB and I hope you will share your experiences here by dropping comments.