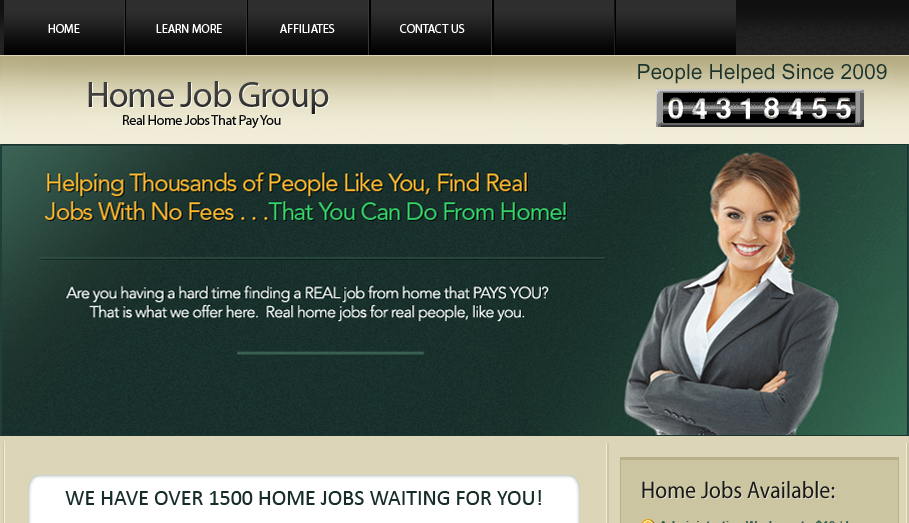 Home Job Group is a program that people are promoting everywhere claiming that they earn a living from it but does it really work or it's a scam?
In this review, I would like to look into Home Job Group (Which looks like Home Access Jobs) and see if it's a real way to find jobs or it's just a scam to rip you off.
Without any further ado let's start investigating Home Job Groups.
Quick Review
Name: Home Job Group
Website: HomeJobGroup.com
Owner: Anne Wilson (Stage Name?)
Price: $14.95/Month $50 (one time fee) or $100 (on time fee)
Verdict: Not Trustworthy (Read the review to learn more)
Legit Online Business Opportunity
What is Home Job Group?
Home Job Group is a membership site started by Anne Wilson in 2006, basically, it's a place where you can find online jobs.

Instead of looking around the internet for online jobs you can find them all inside Home Job Group so all it does is connecting you with online jobs
Looking for online jobs honestly is quite a task and it's a good idea to have like a "one stop shop" where you can find all of them.
Home Job Group has some positive reviews out there, however, I noticed the opinions giving thumbs up come only from people that are promoting them.
So I thought I would further research the site if I can find some red flags and I have found some which I am going to share with you further down in this review.
Let's see how it works
How Does Home Job Group Work?
To get started you must grab a membership first (see membership levels & pricing below)
Or you can fill up a little form with the info related to your desired job, name, email and country.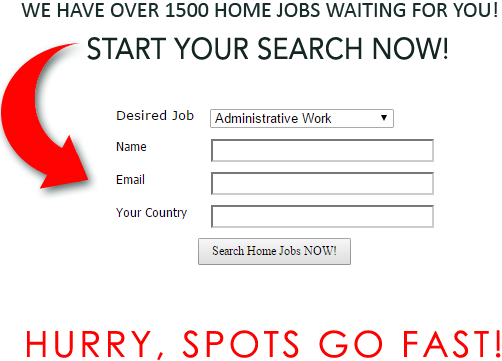 In the desired job drop down menu, you will find 13 jobs which seem to be the available jobs
I choose article writing from the drop-down menu to see what type of writing jobs are available and how many
After hitting the search home jobs buttons I saw 26 jobs available thereafter I was redirected to a very long form where I have to put a lof of information regarding my working background and more.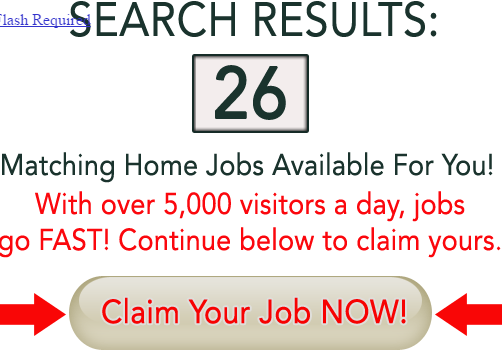 How Much Does Home Job Group Cost?
They have three membership levels which are the following:
1) The Basic Membership
It Costs $14.95 per month you get:
Support
Access to the basic database with hundreds of jobs in 14 different categories.
2) The Premium Membership
$49.95 one time fee you get
Support
Access to over 2,000 jobs
Access to hand-picked jobs by the stuff with regular updates
3) Ultimate Placement Service Membership
$99.95 one time fee you get
The same features available in the premium membership
If you buy this membership you will be given a short application to fill out which Home Job Group will promote to other companies for you, once they get responses they will let you know.
With three membership options, you get an 8 weeks guarantee and three free ebooks as bonuses.
What I like & Don't Like
What I like
It makes it easy to find a job that pays
60 Days ClickBank Money Guarantee
Some positive reviews out there
What I don't Like
Here I would like to share with some scam signs actually
I like the concept of Home Job Group but there are some red flags that can't go unseen
1) Does Anne Wilson Exist?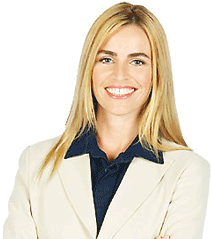 Anne Wilson is the CEO of Home Job Group after reading her bio on her site I was surprised to see that her photo is fake it's a stock photo you can get for free on Photobucket.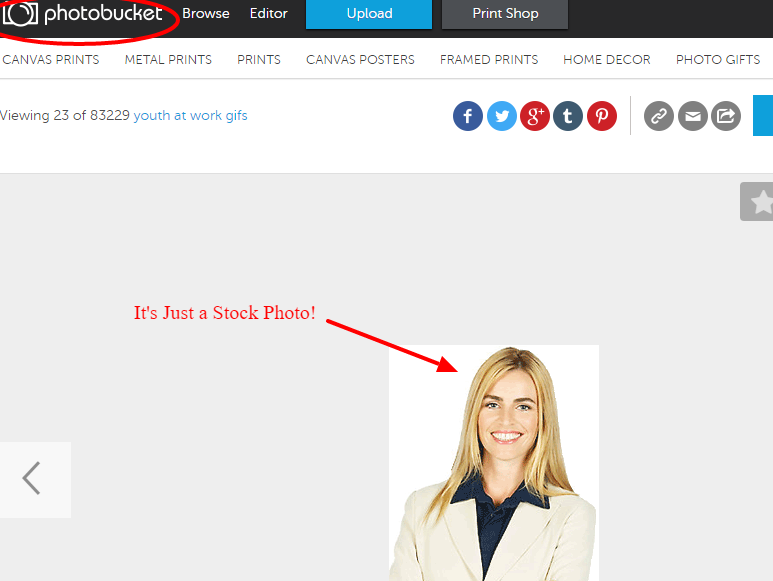 I'm wondering why would someone use a stock photo? This raises a big red flag on my mind and I'd definitely never give my credit card info to a website where the owner is using a fake picture
2) No Response to BBB
In 2005 BBB (Better Business Bureau) asked for documented support of their claims that include their members earning more than $700 per week.
BBB did not get a response just yet which is another red flag.
You can read more about that on their BBB Profile
3) CNN, USA TODAY logos really?
I am really surprised to see these social media channels logos because recently I have reviewed a network of scams that all use those logos to fool people.

Looks like Home Job Group is doing the same.
Many scams like Home Job Source, Home Wealth Remedy, and other sites use the same logos to fool people into thinking they are legitimate.
4) $350 Valued Ebooks?
This is probably so picky of me but since BBB are questioning the value of the three e-boo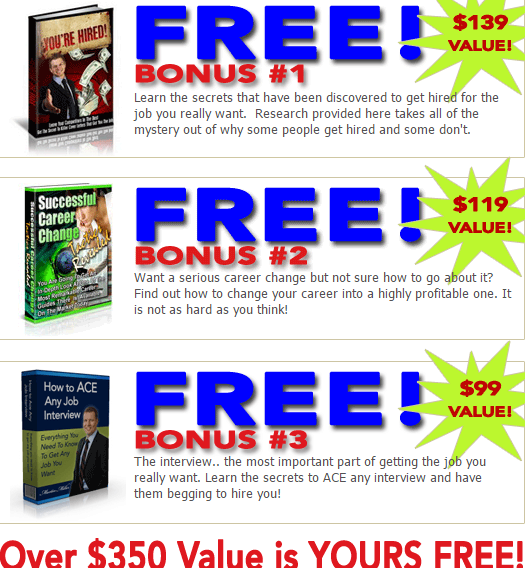 ks I decided to research the actual e-books and see the real value.
It turns out that each e-book they offer as a bonus costs less than $10 dollars.
That's probably the reason why Better Business Bureau questioned the value of those e-books.
5) The 8 Week Money Back Guarantee
I like the fact the payments are processed by Clickbank which is a legitimate marketplace (even if they have some bogus programs on their marketplace)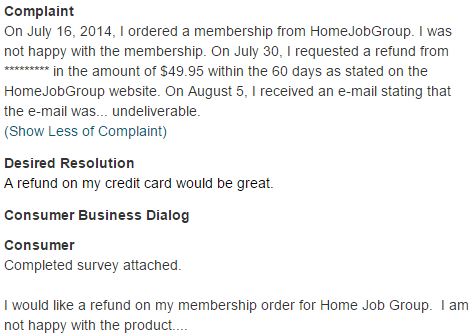 However, a few members claim that they have contacted Home Job Group for a refund but there were no responses.
6) Ranked #1 By Accredited Websites?
On their websites, you will find a list of websites that they claim are accredited and they rate them #1
These are the websites that they say they are accredited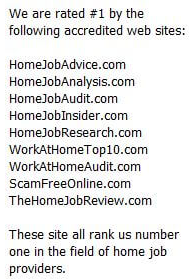 First of all, I have never heard of these websites, I was curious to check them out but I found out that most of them are expired while some of the working ones are promoting sketchy programs.
I think all these sites belong to Home Job Group because they look similar.
The first four websites are expired, you can copy the domain names you see on the picture and type them on your browser.
The accredited websites are not accredited at all because they get almost no traffic!
Here's the first site mentioned in the list "HomeJobAdvice.com"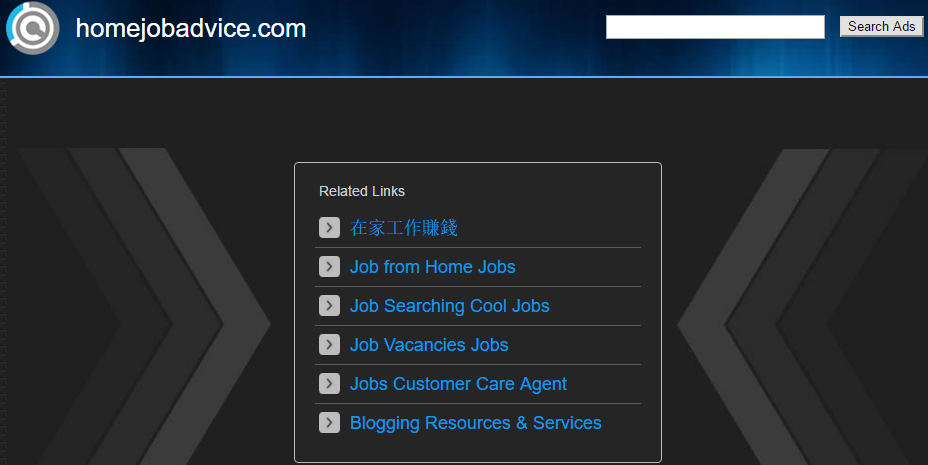 Is Home Job Group a Scam?
With all those red flags I'm having a very hard time to actually recommend this program because I think it's a smart scam.
I haven't bought their program so my review is mainly based on the stuff I shared with you in this review
You the customer are free to buy any product you wish I just don't recommend Home Job Group because I think it's not trustworthy.
If you are struggling to find a legitimate work from home job I recommend you to build your own online business
If you are a newbie and have no idea where to get started in building your business online you probably need a solid training that will teach you everything in an easy and fun way.
The best online business training I can think of right now is Wealthy Affiliate.
Wealthy affiliate is a perfect online business training that will teach you how to make money online step by step.
This picture sums up what Wealthy affiliate will teach you.
Wealthy Affiliate allows you to join for free (No Credit Card) you will also get 2 free websites with hosting and 10 free lessons.
Join Wealthy Affiliate Today! It's $0
Or read my Wealthy Affiliate review to learn more.
---
I could promote Home Job Group because it has an affiliate program but I have found too many red flags to promote it to you guys.
If you have tried Home Job Group please drop comments about your experiences below!