Home Online Profits is a program that I recently heard about and today I am having a closer look at it
After gathering enough information about this "make money online training" I decided to put together this review so you know what you are buying.
Before you dive into this program I recommend you to read my honest Home Online Profits review.
Is Home Online Profits a scam or a legitimate training to make a living online?
Home Online Profits Review
Yesterday I was watching a Youtube video about ways to make money online then a comment on the video I was watching appeared to me.
That comment was a spam comment of someone promoting an offer called Home Online Profits
I was so curious and I clicked on the link to check it out
the sales page said that I'd earn $1,250 – $5,500 after watching the video presentation.
Immediately after watching the Home Online Profits video I realized that I have seen this program before.
Yes, this video and the sales page is similar to the following scams that I had written a review about on my website
Click on one of the links above and read my reviews about the scams that are no different than Home Online Profits.
If you have read some of the reviews above you have probably noticed that they promote a specific program
Yes, they promote MOBE.
That's exactly the same program that Home Online Profits is trying to sell you.
Keep reading to learn more about what is home online profits exactly and how it works.
What is Home Online Profits?
Home Online Profits as you have probably guessed is a new scam that is hunting newbies that want to make some dough online
Beginners in the online marketing world have no idea how these scammers operate so it would be hard for them to detect if this is a scam or not.
So Home Online Profits is basically a sales funnel created by some dishonest affiliate.
The goal of this sales funnel is to fool newbies into believing that they will actually be able to earn up to $500 per day online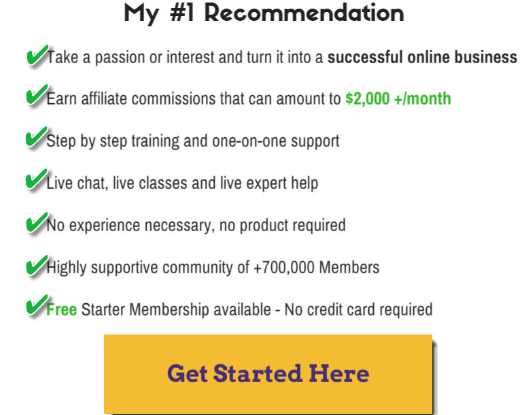 Just when you feel so excited about earning money and can't wait to get started
Home Online Profits will start their scamming
They will start selling you useless tools and training left and right!
After you spend tons of money gradually without even realizing it
You will start to get a little bit suspicious
You are going to notice that all you are doing is spending money without any earnings
That's what many newbies fell into
As I said earlier in this post, at this very moment Home Online Profits promotes Mobe (this program seems to make them the biggest commissions)
Here are some members that had to learn the lesson I was talking about the hard way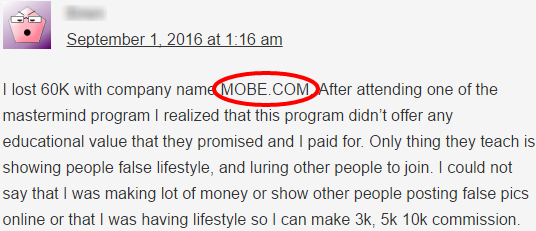 Yes, you read that right, you will need to spend up to $60k
I know people that wasted the double of that amount with online scams.
How Does Home Online Profits Work Exactly?
So when you spend $49 you will be sent to one of the programs they promote
What they usually promote is MOBE or Digital Altitude aka Aspire today
These two programs themselves cost $150k combined
So if you are not careful with your credit card and the Home Online Profits psychological tactics
you could end up wasting all that money in vain!
Is Home Online Profits a Scam?
Yes, Home Online Profits is definitely a scam, because it's not a real program
It's owned by an anonymous person that calls her self Karen Daniels
This so called Karen is trying to steal your hard earned money by selling a bunch of products you don't need
I have seen this type of scamming on many sites, lots of people are falling for this scam
I recommend you to stay away from this program because it's very far from being legitimate.
Final Words
You the reader are free to buy any program you want, it's your money and you are free to spend it on whatever you want
But I'm more than sure that Home Online Profits is a scam
You are not going to make money, in fact, you're going to spend a bank and you will probably go broke if you do what they want from you.
If you are interested in earning a consistent income through hard work and patience and you want a legit training that will guide you on the right path
Check out My #1 Recommended Training to Make Money for Newbies