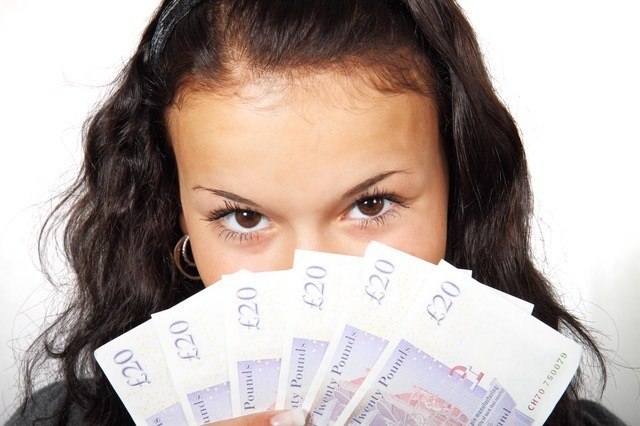 If you are looking for ways to make money, whether it is a full time living or some extra cash, there are a few ways that you can make money online.
Being able to make money online is great for stay-at-home parents who want to work but still want to stay home with their families.
Making money online is also a great way to have a second income without needing to be away at two jobs all day. If you want to start making money online, there are a few proven ways that are sure to bring in money.
4 Ways on How to Make Money from Home For Free
1) Online Surveys
There are some online survey sites that are considered to be scams because you are required to make purchases in order to make money.
There are other online survey sites, however, that are legitimate and you can actually make money.
It may not be enough to make a full-time living, however, if you know the right sites to choose, you can make some extra money by completing simple online surveys.
There are many online survey sites that allow you to make money by doing more than taking surveys.
Some sites pay you to play games, watch videos, read emails and earn rebates.
There are also certain sites that have you do tasks.
You would visit certain stores and restaurants and take photos and write reviews regarding your experience.
The more work you put into working on online survey sites, the more money you can make. Up until a few years ago, you had to sit in front of your computer if you were going to take a survey online.
Today, many of the top survey sites have apps for your mobile phone.
If you have a few minutes while you are waiting in line at the store or if you are watching television, you can take a survey right from your mobile phone.
This makes taking surveys for cash easy and convenient.
After you have earned enough money, you can request a payout. Some sites pay cash to your Paypal account and some offer options. You can either take the cash or you can cash in your earning for online gift cards.
Here is a list of Legitimate Online Survey Sites that Actually Work
2) Start a Website
If you have passion and you want to work full time from home, you can be more successful financially if you start a website.
This is a great way to make money because it is relatively simple.
You would start by purchasing a domain name for legitimate sites such as GoDaddy.
Once you have your domain name, you need to build the site.
You can easily build your own website using services such as Squarespace, GoDaddy, or Jimdo.
If you don't think that you are tech savvy enough to use one of these sites,
You can take this Online Business Training for Newbies and learn everything step by step in a simple and fun way
What was once a hobby that brought in a little extra cash can be a full-time job with full-time pay after you start a website.
4) Trading
Trading is an excellent way to make money online.
Before you start, however, you will need to know what you are doing.
If you are going to start using your own money trading, you need to learn about the business itself.
If you are considering trading online, there are a few things that you should do first.
Research the Current Trends
When you do your homework and you see which stocks are making money and which ones aren't, you will start to get an idea of what stocks you are going to invest in.
Select a Trading Site
When you feel confident that you have a good grasp on the market and the current trends, you can start looking into trading websites. Be sure to do a good amount of research on each site. There are plenty of reviews online so that you can read reviews from actual users. This will help you to make an informed decision. It is best to choose a site that has a practice mode. You don't want to jump in with real money right away.
Practice Trading
It is a good idea to practice trading before you start using real money. This will give you a chance to see how things work. It will also give you a chance to see how good you are at trading before you put up your own cash.
Choose and buy stocks
After you have been successful in the practice mode, it is time to start choosing and buying stocks. When choosing stocks, start with something reliable without a great deal of risk. It is best to start investing in mid-cap and large-cap companies. After you have chosen and bought your stocks, your work is not over.
Monitor the market daily
It is a good idea to monitor the stock market daily.
You will need to watch your stocks as they rise and fall. You can use the information that you have gained when you first started your research to know when to buy and sell.
If you learn about trading either on your own or by taking a class, you can make a great deal of money trading online.
If you want to be successful with trading I recommend you to check out this Trading Academy they are an award winning training education which is very easy to follow and it works!
5) Make Money Writing
If you are a good writer and you enjoy researching and writing about various topics, you should look into writing online.
There are two different types of sites to find work online.
Content Mills
Content mills are sites where once you have signed up and been approved to work on the site, you would have access to the dashboard.
This will give you a list of all the writing jobs available, and you can choose which articles to write. In order to be approved for most of these sites, you often need to send in a sample article.
This will give the administrators an idea of how well you can write so that they can decide at what level you should be at.
The higher your level, the more money you can make.
If you are started off at a lower level, don't be discouraged.
Eventually, you can work your way up to the higher levels.
It is important to understand that as easy as it is to work your way up by proving yourself, it is just as easy to be demoted.
Many content mills give regular performance reviews where they will rate your most recent work.
If you turned in sub-par work, you will be given a lower rating, which means less money and no access to the higher paying jobs.
When you are working for content mills, you have to follow the instructions given by the client and you must turn in unique work.
All content mills use Copyscape to be sure that you are writing your own original articles.
After writing for content mills for a while, you can start getting direct orders.
These orders come from clients that you have impressed with your writing and they send you work directly.
This is a great way to make money using content mills.
There are many writers who make all of their money from direct orders that they receive on their content mill's dashboard, and they no longer need to choose from the available work on the public dashboard.
Content mills send your payment directly to your Paypal account.
Some sites pay weekly and others pay bi-weekly.
There are several content mills that pay good money and always have plenty of work. The top sites include:
Zerys Marketplace
Word Gigs
Writer Access
Crowd Content
Freelancing
The other way to make money is on bidding sites such as Freelancer.
After signing up you would have access to the dashboard.
If you find a project that interests you, you can bid on it.
If the client chooses you, you can complete the project and your payment would be put right into your Paypal account. It can be more difficult to get jobs on sites such as Freelancer and the pay is not as good,
however, it is the best way to get regular clients who will start sending you the work directly.
It can take a few as two or three projects before you can start working regularly for one client.
If you are considering working for a bidding site or a content mill, you should do some research to make sure that it is worth working for these companies.
More ways on how to make money writing
Conclusion 
There are plenty of ways that you can make money online. Some are legitimate and some, not so much.
The four methods listed above are proven ways of making money at home.
Some offer full-time pay and others just a bit of extra cash on the side.
If you want to make money from the comfort of your own home, you should look into one or a few of the methods listed above.
Your Turn!
Which site will you use to get started making money from home?
Do you have any questions?
Feel free to drop your questions below!