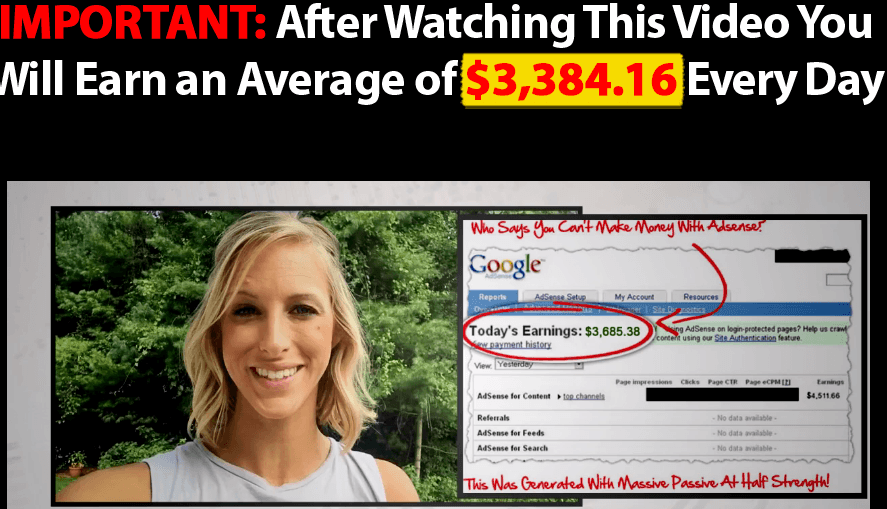 Internet Wealth Biz Review
The internet has surely become an amazing and reliable way to make a full-time income
There are many amazing opportunities online where you can make as much money as you want
Obviously, if you want to make a living online you need to expect to put in some serious efforts in a consistent way.
While the internet has made many people rich, unfortunately, there is the dark side of it.
The Scammers
Lots of scammers are around waiting for you
Without wasting too much time today's review is a newly released program called Internet Wealth Biz
Is Internet Wealth Biz a Scam or a program you can really make money from?
Without any further do let's dive into this review!
Internet Wealth Biz Overview
Name: Internet Wealth Biz
Website: InternetWealth.Biz
Price: $47 [Hidden Costs Inside]
Owner: Brian Thompson [Stage Name]
Recommended?: NO
What is Internet Wealth Biz?
Internet Wealth Biz is a program that was just launched
It promises you to earn an average of $3,384 per day by simply working 10 minutes per day
The hard work and everything has been done for you
Well If making money online was easy everyone would be rich
Unfortunately, Internet Wealth Biz is just the typical scam with an unknown person that claims to be a super affiliate marketer.
The owner of this program is called Brian Thompson
But Who Is Brian Thompson?
I can guarantee you that Brian Thompson is a fake and invented name used by a scammer that is just trying to fool people and get their hard earned money.
There is no solid proof that this person is actually a millionaire, everyone can make fake Click bank screenshots.
In fact, you should NEVER believe anyone that shows you online bank statements like Paypal or Clickbank screenshots.
Look How Easy it is to Fake Clickbank Screenshots!
As you can see it's so damn easy to fake online payment screenshots
So how do you know that these Internet Wealth Biz screenshots are real?

How Does Internet Wealth Biz Work?
To be honest this program does not work at  all
The main goal is to fool newbies and get their hard earned cash.
Unfortunately, many newbies fall into the trap
They think they can just pay $47 and the money will start rolling in.
But after a short time, they realize they have been spending and spending money on some BS without making any money at all
Your Personal Information is at Risk
Internet Wealth Biz doesn't require you to enter your email address for the sake of it.
Many people will enter their email address so IWB will have a big list of targeted subscribers
Usually, these email lists are sold to third-party advertisers who will literally spam your inbox with different offers.
So my advice to you is to never give out your personal email address to sites like these
If you want to try at least use a bogus one.
How Much Does Internet Wealth Biz Cost?
$47 is just a little price you need to pay to have a look inside and that's it
No one will give you a thousand dollars online business training (assuming it's legit) for a cheap price like that
You won't believe how many similar products to Internet Wealth Biz I have reviewed
They all do the same thing
Charge you a little price upfront
They will sell you bunch of useless products later
At this point, it's just a matter of how much money they will suck from you until you realize you're being scammed.
You can have a look at some similar scams if you want:
[thrive_link color='orange' link='https://fulltimehomebusiness.com/is-wealthy-affiliate-worth-it' target='_self' size='big' align='aligncenter']Legit Training to Earn a Consistent Income every Month! [/thrive_link]
Is Internet Wealth Biz a Scam?
Unfortunately, there is nothing good to say about this opportunity
The sales page is full of lies, there is really no transparency
Brian talks about making money with Affiliate marketing and he says you will be getting lots of free website traffic
But he really doesn't explain anything except the fact he keeps repeating you will be a millionaire which is not credible enough.
There is really no information, the training is total BS which makes Internet Wealth Biz just a hook to fish internet newbies
In a few words, IWB is just a scam made to make the owner rich.
There are many good affiliate marketing training programs online like Affilorama and Wealthy Affiliate you can join.
What Makes Internet Wealth Biz a Scam?
If you are still not sure if Internet Wealth Biz is a scam let me show you some big scam signs and hopefully they will convince you to stay away from this program for good.
The Fake Testimonials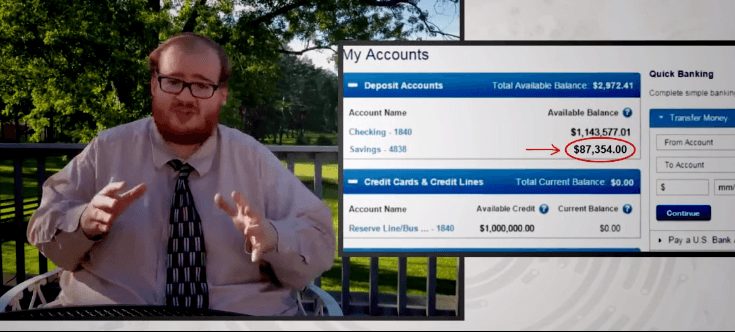 On Fiverr.com you can buy video testimonials
These testimonials can do any video for you
You just send them a written script and they will immediately film the video for you.
Internet Wealth Biz has bought different testimonials and made them say many good things about their program
These testimonials are cheap as they cost only around $5-$10 and can be found on Fiverr.com
Watch this video to see how these fake testimonials work!
Low-Quality Training & No Valid Information
Brian talks a lot about huge commissions and how you will be a millionaire
But you know one thing, legit companies like Wealthy Affiliate never talk about how you will be rich or how much money you will enjoy
But they talk about the training they will give you and how you can use it to make money honestly online.
Internet Wealth Biz barely talks about any training, they are selling you hype and unrealistic claims only.
There is no valid training that is going to make you money so why waste your time on hype?
The Hidden Costs
A legit company should be transparent and they should clearly show you how much the product will cost you upfront
Internet Wealth Biz is not transparent about the price
They charge you $47 and behave like it's the only thing you will pay when the actual program costs hundreds if not thousands of dollars.
Let alone the spammy offers from the third party advertisers.
Exaggerated Income Claims
Earning $3,000 per day as a newbie is complete BS.
While there are people that make $3,000 per day in this world, I'm pretty sure it took them a lifetime to earn that kind of money or they have some special talent.
It's pretty laughable actually to believe that you can make $3,000 per day as a complete beginner.
Unfortunately, there are lots of people that fall for programs like these that promise the world.
Hopefully you after reading this review (which is a smart thing to do) you realize it's a laughable scam and avoid it at all costs.
Internet Wealth Biz Conclusion
I hope this review was useful to help you make a decision whether to buy this product or not.
In my opinion, it's a huge scam because there are lots of scam signs like
Fake testimonies
Fake payment screenshots
No real training
Exaggerated income claims
hidden costs
They sell your personal information
It's your decision to buy Internet Wealth Biz or not, my advice is to stay away from it, you have been warned.
A Legit Alternative!
I know you are looking for an honest training that actually teaches you how to make money online
Today I want to invite to check out My #1 Recommendation 
It's a Free to Try training (Not completely free) that will teach you how to start a small online business from home using your passion.
---
Do you have anything to share about the Internet Wealth Biz?
Any Questions, feedback or comments are welcome!