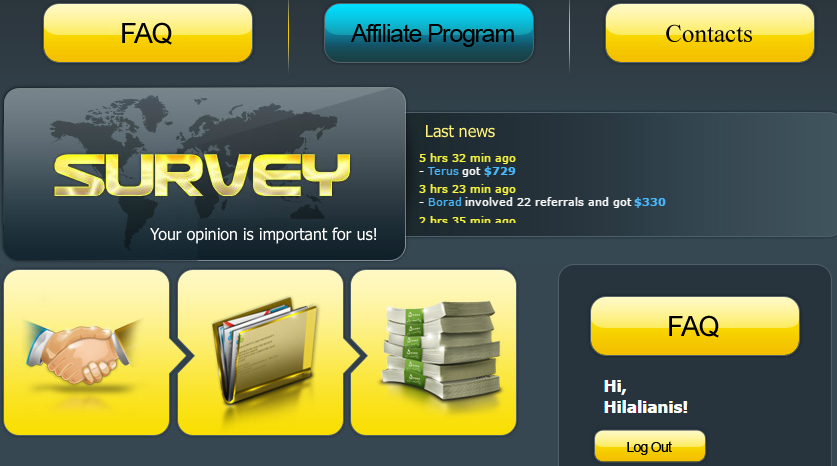 Is Part Survey legit or a scam? You really need to read this Part Survey Review before you sign up!
In this Part Survey review, I want to talk about some extremely important things about this survey website.
If you signed up for this website with your Paypal account scroll to the bottom immediately.
Let's get rolling and dig into Part Survey
Name: Part Survey
Website: PartSurvey.com
Owner: Nowhere to be found
Verdict: Scam
What is Part Survey?
Part Survey is a survey panel that really sounds interesting.
$14 per a 1-2 minutes survey sounds super interesting.
If you know a couple of friends that might be interested in Part Survey each friend you invite will earn you $15.
You also get 20% of their daily earnings.
This all sounds so interesting.
But is there a catch?
I have mentioned it's a scam so yes my friend there's a big catch here.
I gave Part Survey a try, I signed up for an account and did some deep research.
What I found is scary, further down you will see what a Part Survey victim says.
One thing I would like to emphasize
Up Survey and Trast Survey seem to be similar scams with similar design and layout.
How Does Part Survey Scam People?
I signed up for Part Survey confirmed my email after logging in I found $30 on my account.
However to withdraw your money you need to reach a ridiculous $700 payout limit.
They give you $14 for each completed survey (you can take 3 per day) I was curious to see how the surveys look like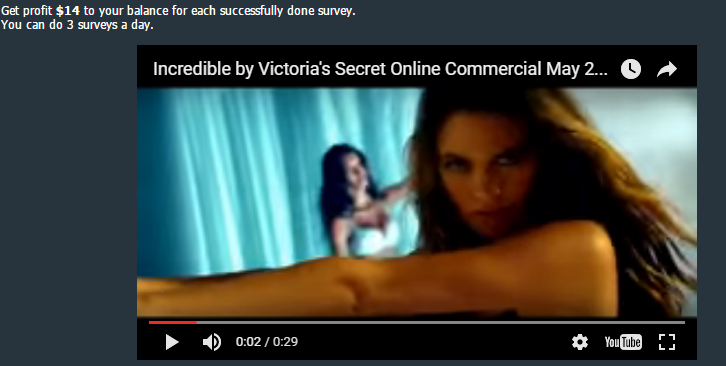 The surveys are funny.
They are just a bunch of uploaded and embedded Youtube videos with some random questions to make it look like an actual survey.
Under each video or "Survey" you will see some ads.
It looks like that's where they expect an income
That's why they keep pushing people to invite their friends so more people will see and hopefully click their ads.
In a few words, with Part Survey, you will be wasting time watching old commercial videos and inviting your friends to do the same.
Don't Fall Victim Read This!
At the time of this writing, many people out there are complaining about this scam because they lost money!
If you signed up for Part Survey already with the same password you use for Paypal or Payza.
Go change your passwords right now!
Do it now or your money will be stolen.
After looking at some complaints at BBB and other sites I saw one person called Melissa saying they used their account to buy things.
My Final Opinion & Recommendation
As you can see Part Survey is a fake and dangerous site that will not only waste your time but also steal your money.
I hope this review helped you save time and avoid being scammed.
I hope you will share it so people don't waste their time.
Legit survey panels pay way less than Part Survey
The best survey sites are Swagbucks, Inboxdollars, Cashcrate, InboxPounds.
However, if I were you I would look into something that will be a great investment for my time and efforts.
At this moment my #1 Recommendation is Wealthy Affiliate
It's an ethical company where you learn how to make money from home doing affiliate marketing
If you have any comments or experiences to share with us feel free to add your comments below, thank you.