Hello! Welcome to my "Is Uforia Science A Scam?" review!
Before anything else, I want to congratulate you for taking the time and responsibility to visit this review. This is one way to avoid being scammed. Uforia Science probably impressed you with an ad saying that you can make money with them from home.
Well, before you do anything, I will disclose all of the information that you need to know about Uforia Science. Is it legit? Can you actually make money with them? Is Uforia Science a scam?
Here are the answers. Let's get started.
Uforia Science Review Quick Summary
Name: Uforia Science
Website: https://uforiascience.com/
Founder: Ron Williams and Terry Lacore
Type: Health and Wellness Multi-Level Marketing Company
Price: $39 for subscription and $159 monthly
Rating: 1/5
Recommended? No!
Here is my recommended program!
What is Uforia Science?
We shall begin this Uforia Science review with a piece of background information. What is it? Uforia Science is a multi-level marketing company in the health and wellness niche. Its creation was commenced in 2017 by Ron Williams, in the U.S. state of Utah.
According to the company, Uforia Science is a scientific firm that utilizes human DNA in formulating their nutritional supplements that are specifically designed for only one individual, the owner of the DNA that was tested.
Basically, Uforia Science performs DNA testing on each of their clients and use the results to create each of their own supplements to improve their health.
How does Uforia Science actually work?
To get started, Uforia Science sells DNA kits ($159) to the clients, which will be used for testing their DNA for the customization of the nutritional supplements. Afterward, you need to register your DNA kit at UStart.com. This is also where you will pay $99 for a one-time lab fee. Then you can get your personalized nutritional supplements based on your DNA.
Apart from providing these products, Uforia Science promises an opportunity to earn money with them. Basically, if you become a member, you will receive commissions each time you make a sale or recruit someone into the company.
Apart from the $99 product, Uforia Science has PREtrition Supplements which costs $159 monthly. These are the nutritional supplements that are created for the person who will use it, aside from yourself. Moreover, this is the one that you will be selling, if you become a Uforia Science MLM representative.
I must admit, Uforia Science does sound unique and cool. However, you should know before you decide to become a member that the health and wellness niche is very saturated. This means that you will have a lot of competition, making it difficult to find customers. Some of these health and wellness MLM companies are:
Can you really earn money with Uforia Science?
Of course you can earn money with Uforia Science. However, knowing it is an MLM, I am afraid the the potential income is low. In fact, studies have proven that between 72.5% and 99.9% of MLM representatives end up losing money rather than earning.
The only way to actually be decent in MLMs is when you actually have good selling and recruiting skills. Moreover, I don't get it why most MLMs market their opportunities as something wherein you can be your own boss. MLM representatives actually require active work to get their clients and be compensated.
Earn a 4-figure monthly income here! No selling or recruiting needed!
How can you earn money with Uforia Science?
Since it is an MLM, there are 2 main ways for you to get paid in Uforia Science.
Sell Uforia Science products
Recruit people to become Uforia Science representatives
However, you should know that recruiting alone will not compensate you. Your recruits should be able to make sales themselves too. Then you will get a percentage of their commissions for your pay.
How to get started with Uforia Science?
To get started with Uforia Science and become a member, you need to pay for the subscription fee that costs $39. Moreover, that's not all. There are other expenses.
Monthly Expenses
To be eligible to earn commissions and bonuses, there is a monthly 159 Personal Volume or PV requirement that you need to meet. This means that you need at least $159 worth of products that you purchase from Uforia Science. These are the products that you will be selling of course. This means that on your first year, you will be paying for the following:
$39
$159
$159 for 12 months
Minimum cost for the year = $2,106
Uforia Science Compensation Plan
Compensation plans are usually created by MLM companies in a confusing way, using fancy words to trick people into believing that there a lot of ways to earn money with them. Well, let me simplify the Uforia Science Compensation Plan for you.
There are two kinds of commissions in this MLM.
Retail Commissions – Earn commissions for every sale that you will be making.
Residual Commissions – These are the commissions that you will get from your recruits' sales. The amount will depend based on your rank on the compensation plan.
You can check out the whole compensation plan here if you wish to know more.
With this program, you can earn money from home without paying for anything!
Is Uforia Science a pyramid scheme?
First, what is a pyramid scheme? It is an illegal business model wherein the only way to get compensated is by recruiting people. There are no products involved. People who are into pyramid schemes find it almost impossible to earn because in truth, only the owners get to actually benefit from everything.
Now the question is, "Is Uforia Science a pyramid scheme?" Technically, it is not a pyramid scheme since there are products involved, right? Moreover, you will be compensated just by selling these products and recruitment alone will not pay you.
However, there are instances wherein MLMs are actually pyramid schemes in disguise. Their practices are not that obvious but in the end, they emphasize on recruiting people. What about Uforia Science? Is it a pyramid scheme in disguise? You shall find out in a while.
Is Uforia Science a scam?
No it is not a scam. Uforia Science does provide legit products and actually pay its MLM representatives. However, this does not mean that you should pursue it because it has a very low potential income that won't even help you recover from your monthly expenses.
Plus, it requires a lot of active work (selling and recruiting). Now, to support this, I shall give you the pros and cons of Uforia Science.
Pros
#1 The product is very unique
The whole DNA testing to customize your nutritional supplement is very unique. You can't find another MLM that offers the same. This means that you will not have much competition.
#2 The company is still new and is gaining momentum
New MLMs tend to get more sales because people like something new, right? In fact, Google Trends revealed that a lot of people are interested in Uforia Science based on its search numbers.
Cons
#1 Not enough information
When I review MLMs, I always make sure to check if they have disclosed their income disclosure statements. Using the information from these statements, we will find out how much do their representatives actually earn.
However, Uforia Science never released any income disclosure statements since its release. This could imply that the representatives do not earn much or it could be something else.
#2 The products are expensive
Paying $159 for nutritional supplements is actually very expensive. Yes, I get the whole DNA testing stuff and all. But will you actually spend that amount for nutritional supplements when there are alternatives that are much cheaper?
#3 It is not scientifically-proven
In relation to the previous con, there are no scientific explanations or studies that can prove that DNA testing to customize nutritional supplements actually work. According to the Scientific American…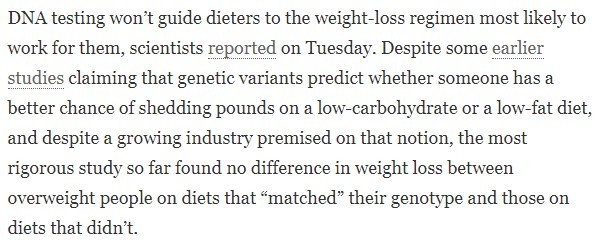 #4 Hidden expenses
When you are being recruited, chances are, you won't be told that you will be spending at least $159 every month to be eligible to earn money. Yes, you can sell these products that you will buying.
If not, then that's it! You won't be able to recover and it will be like you are the only one purchasing these products. Which makes me think that most MLMs get their sales from their representatives.
#5 Pyramid scheme in disguise
Lastly, Uforia Science has characteristics of being a pyramid scheme in disguise, including the expensive products and hidden expenses. Representatives are required to pay for these, right? Well, that means they need to sell products to make up for the expenses. However, this can be difficult. Which is why they will resort to recruiting people to have a decent income.
Final Verdict
Let's conclude this Uforia Science with my final verdict. Yes, it is unique and is also legit. But don't forget that there are a lot of other health and wellness MLM companies. Moreover, the income potential is very low, knowing it is an MLM. And yes, there are signs of it being a pyramid scheme in disguise.
I do not recommend you taking this up and rely on it as a source of income, unless you are good at selling and recruiting. If not, then you can always check out my top recommendation below.
Thank you so much for reading my "Is Uforia Science A Scam?" review! If you have any comments or questions, feel free to leave them in the comment section below!
Here Is How I Make Money From Home!
A better way to make money from home is affiliate marketing. Basically, you will just promote products and earn commissions each time you make a sale. I know it sounds like an MLM. However, you will not be paying for anything. No registration fees, no hidden monthly expenses. NONE! Plus, it is very beginner friendly.
As for the pay, well, it is the reason why I earn a 4-figure passive income! If you are interested, you can start right away. Just click on the button below! Do not miss out on this opportunity.