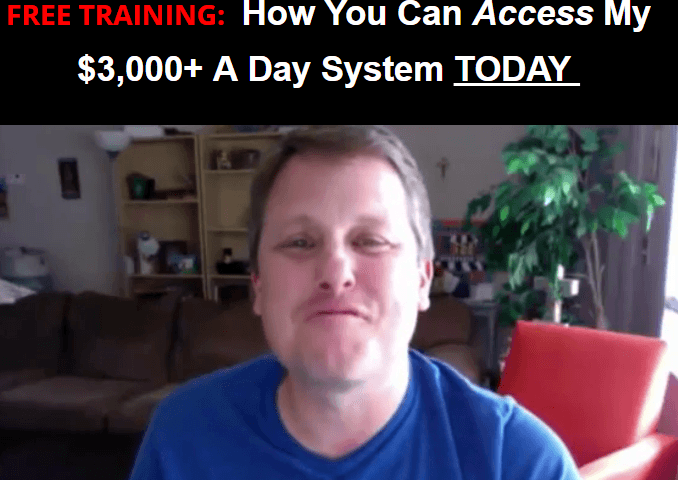 I was checking my email inbox and I noticed an email saying that I could earn 3k per day, I was so curious and I clicked on that offer.
The name of the offer was Limitless commissions, of course, I did not buy into it right away as I had to investigate first to make sure it's legit.
So you're wondering if Limitless Commissions is a scam or not?
In this review I'm going to share with you my findings of this program, you really want to read this review carefully so you know what you are buying and also find out how to actually make money legitimately!
Limitless Commissions Review
Name: Limitless Commissions
Website: Limitlesscommissions.com
Price: $49 + more upsells.
Owner: Raena Lynn
What is Limitless Commissions
Well, when I clicked on the limitless Commissions sales page I quickly realized that it is another product being sold to you.
After you click the " Access Now" button under the video presentation you will be taken to a different program.
This program is called Laptop Lifestyle System
What is Laptop Lifestyle System?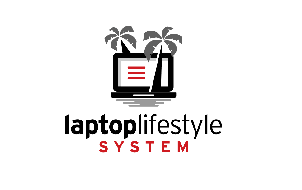 Laptop Lifestyle System is a system created by a lady called Carolina Millan.
This lady is a MOBE student and she created Laptop Lifestyle System to promote MOBE products.
As funny as it sounds Limitless Commissions is a sales funnels to Laptop Lifestyle System and this last one is a sale funnel to MOBE!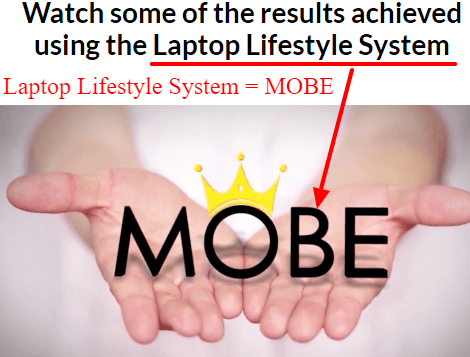 What is MOBE?
Mobe is an online business training that teaches you how to create your own digital business.
However, this program is notorious for their shady affiliates that create fake programs like Limitless Commissions and Laptop Lifestyle to promote MOBE and earn commissions.
MOBE costs a LOT of money.
So essentially Limitless Commissions is expecting and hoping you spend thousands of dollars which is the minimum you should spend to get started with MOBE.
How Does Limitless Commissions Work?
So you will have to buy Limitless Commissions for $49 then they will send you to buy Laptop Lifestyle System for $49.
So you will spend $98 literally just to get a taste of the system.
After you spend $98 you will have an interview with your personal coach
Your personal coach will ask you about your budget and from there they will determine whether you're eligible to join or not.
How Much Will Limitless Commissions Cost You?
So your eligibility to join the program is essentially based on your budget
If you can afford MOBE you are eligible if you can't you're not eligible
To be regarded as eligible you should be able to afford at least $2,400.
$2,400 is the minimum but to get all in you should expect to invest around $30,000!
Can You Make Money?
You can make money with MOBE, however, the money you should invest is crazy
I don't think as a newbie you can afford to invest up to $30,000.
That's really insane.
This opportunity is great for those that can totally afford it and can comfortably invest their money in something that will make them more money in the future.
[thrive_link color='orange' link='https://fulltimehomebusiness.com/is-wealthy-affiliate-worth-it' target='_self' size='big' align='aligncenter']Legit Training to Earn a Consistent Income every Month! [/thrive_link]
Is Limitless Commissions a Scam?
Limitless Commissions is a scam for many reasons
First of all, there is nothing such easy earnings in short periods of time.
Secondly, they use fake testimonials.
You can see the same testimonials used by another scam called Earn 3k Today and also Easy Marketers Club.
Limitless Commissions is just a rehashed scam JUST like the following scams which happen to promote MOBE too.
What about MOBE is it a Scam Also?
Since Limitless Commissions just lies to sell you MOBE, it worth mentioning if this last one is a scam or not.
In my opinion, MOBE is not a scam although many people will argue about that
MOBE does make people money but I do not recommend it because it costs a leg and an arm and has made many people go broke and desperate so I prefer to stay away from it.
Final Recommendation
I believe Limitless Commissions is a scam
I mentioned in the review why but let me recap down below if you missed that part.
They use fake testimonials
It costs a fortune up to $30,000 to be fully in.
Full of lies and deception
They sell you MOBE & try to make you spend as much money as possible.
It doesn't exist, it's just a sales page that sells another product.
I definitely won't recommend a program like this because it's just going to make you go crazy and broke!
How Can I Make Money without Breaking the Bank?
If you are still looking for a legit way to make money online that won't make you spend a fortune, I will happily share with you some money making opportunities that worked for me and are totally legit.
If you are a newbie and want to start an online business from your passion there is a Great Online Business Training for Newbies
You can try the training for free (No Credit Card)
Alternately you can join a website called Regal Assets where you can invest in gold and precious metals.
You can also check out these amazing investing sites for newbies.