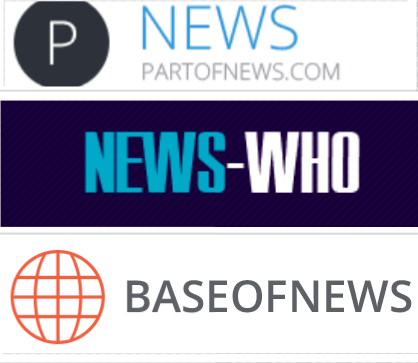 If you were looking for online jobs you surely came across one of these sites: News-who.com, Baseofnews.com, and Partofnews.com, in this review I would like to tell you that these sites are not legitimate.
I have found a lot of sites that claim to pay you to read the news today I am reviewing the three sites mentioned above specifically if you know any similar sites make sure you send them my way so I can add them to this review.
Quick Review
Name: News-who – Base of news – Part of News
Website: News-Who.com – BaseofNews.com – Partofnews.com
Price: Free
Verdict: Scam
News-who, Base of News & Part of News What are They?
These three websites are online claiming that you will be earning $7 for each news article you read and $150 per each person you invite.
I see a lot of people wasting their time on these sites, that's too good to be true, no one will pay you to read the news.
The funny part is you don't even have to read the news you can simply click the confirm button and you will get the $7 (which you won't be able to withdraw).
These sites are scamming people, they have a ridiculous threshold of $1490! That's crazy even if you reach that amount you won't get paid.
Please don't waste your time.
How News-Who.com, BaseofNews.com & Partofnews.com Scam People?
The scam is when you ask for your money which you will never get, I can guarantee you that you will be wasting only time they won't pay you!
Here's another one they want to know your PayPal/Payza number, NEVER give out your Paypal or Payza number.
They only need your email to send you payments if you give them the number you will be ripped off beware!
These guys are there only to scam people and steal their money
No one will pay to read articles, it's too good to be true!
Unfortunately, there are other sites that are identical to News-Who.com, BaseofNews.com and Partofnews.com here are some of them.
news-high.com
Monthofnews.com
Allnewsround.com
fifty-news.com
newsdoc.com
luckynews.com
Trastnews.com
lines-news.com
Rank-news.com
Bitpickingnews.com
Newsseason.com
Newssolid.com
Donenews.com
Newshigh.com
There are even more and they are all the same! Please beware!
Legit & Solid Way To Earn Money Online?
Making money online it's not easy it takes hard and patience, people promising you easy riches are only there to scam you.
There are many work from home opportunities but most of them suck really.
That's why I recommend anyone to start an affiliate marketing website where you help people buy products they are looking for.
There are many big companies like Amazon (that people trust and love to shop) that will give you an affiliate link and whenever someone buys something from your Amazon link for example, you get paid.
If you are a newbie and don't know where to start this profitable online business then you need a solid training
The best affiliate marketing training I recommend to newbies is Wealthy Affiliate.
It's very straightforward and teaches you the right way how to build a profitable affiliate website.
Here's what WA will teach you summed up in a picture.
Wealthy Affiliate is free to try (No Credit Card) you will also get 2 free websites and 10 free affiliate marketing lessons to see how things are.
Join Wealthy Affiliate it's $0!
Learn more about Wealthy Affiliate
---
Was the review useful? Please share it with your friends to warn them!
Don't be afraid to leave comments or ask questions if you have any.