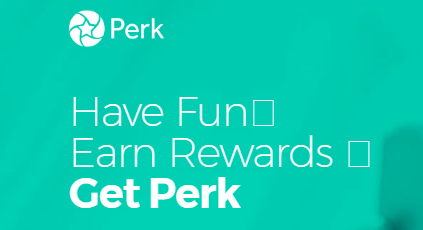 Is Perk TV a scam you should avoid or a legitimate way to make some extra cash watching videos? If those are your questions, you must read this review!
Perk TV Review
Name: Perk TV
Website: Perk.tv
Price: Free
Verdict: Legitimate
Rating: 2/5
Recommended? Not really, there are WAY better extra cash sites.
What is it?
Perk TV is an app where you get paid to watch videos, movie trailers and even live TV.
They also have a section where you can earn EZ points by taking surveys and offers.
Perk TV had a competitor called Viggle but they bought it
If you can't beat them buy them 😀
What I liked
An easy way to earn some extra cash
They have a referral program (500 points per friend)
The app is easy to use
They have an autoplay feature
positive Perk TV reviews on Amazon
What I did Not Like
  Dissatisfied members complaining about the App being a waste of time especially in Reddit
Some members had their points gone for no reasons according to them
The App crashes a lot.
Not a reliable way to make money
How to Earn Money with Perk TV?
Currently, there are 5 ways in which you can earn money with Perk TV I am going to break down each one of them below.
Popular Videos
As the name suggests you will be watching popular videos, you will be earning 4 points for each 2 videos you watch, as you can probably tell, you will have to watch dozens of videos and hopefully, you will earn a dollar.
Movie Trailers
You will get 4 points for every 2 movie trailers you watch.
Live TV
Perk TV has another app called Perk TV live, that's where you will be watching live TV where you can't pause or forward
The rewards of watching live TV are pretty much the same of the previous methods.
EZ Points
By visiting the EZ Points section you will find offers and surveys you can take to earn additional points
In my opinion that's a waste of time, I'd rather watch the videos than wasting my time chasing EZ points.
There are better rewards sites where you get more points with offers and surveys.
Refer Your Friends
Perk TV has a referral program where you earn 500 points for each friend you refer, while it's good to hear they have a referral program, Swagbucks gives you $5 for each friend you refer
How Does Perk TV Pay You?
You can redeem your points either for gift cards (they have all types starting at $2) or via sweeptakes
They have multiple contests where you can participate
Obviously, your odds of winning will be low so I'd not risk my points for something that relies on luck.
Is Perk TV a Scam?
No, it's far from being a scam because it's free and it does pay, however, it may be a total waste of time as the rewards are peanuts
I see it as way to earn extra cash when I am bored
With that said there are more rewarding ways like starting your online business with Wealthy Affiliate or these 10 amazing reward sites
---
It's Your Turn!
Do you think Perk TV app is a scam? Have you tried it before?
Please leave your comments below!