Rookie Profit System Review
Yesterday I checked my email inbox and I received an email about an offer called Rookie Profit System (aka RPS)
I don't know from whom this email came but I was so curious to check out the offer.
At first glance, I really thought the Rookie Profit system was a scam because I have reviewed many scams like $500 Cash Club, the Big Profits Plan, and the Instant Success System 
These scams are extremely similar to the Rookie Profit System
They are sales pages with a scam artist talking and bragging about how much money they make and how much you will make.
But the Rookie Profit System is different
What caught my attention was the person behind the Rookie Profit System, Steven Bransfield
Who is Steven Bransfield?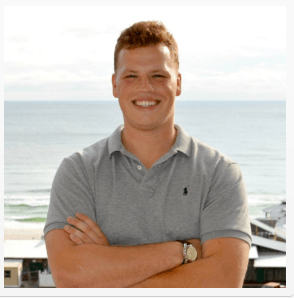 If you have watched the video presentation then you already know the story of Steven Bransfield.
This 22 years old guy was a broke college student with $200 only in his pocket.
He claims that he found a mentor who helped him and showed him a system that made him a millionaire
Now he lives in a luxurious mansion worth $2.9 Million in the Hollywood hills and driving his dream car.
Is Steven Bransfield a Scam Artist?
I have seen many scam artists with sales pages online that make huge income claims
They show off cars, mansions, and stuff but at the end of the day they just scam people and disappear
Some examples of these scams are
So based on the different similar scams I had to deal with before I'm pretty skeptical about any program that makes big income claims.
Steven Bransfield really doesn't sound like a scam artist, he says he has a system that is going to earn you around $1,500- $10,000 per sale.
This system is called Rookie Profit System, and this system as he says is done for you.
To get started you will only need to invest $49 but that's all you have to pay?
Are there any involved costs? Where is the catch?
Just keep reading I'm going to reveal the truth!
What is the Rookie Profit System(RPS)?
Rookie Profit System aka RPS is just a landing page with a video presentation that tries to sell you another product.
Steven Bransfield is an affiliate of MOBE, he created RPS just to promote and sell you MOBE aka MTTB.
But What is MOBE?

MOBE aka My Online Business Education is a high ticket affiliate marketing training created by Matt Lloyd.
This is a legit program however it's price is very expensive as you need to invest massively in order to start making money.
You can make money with MOBE, you can earn $1500 to $10,000 per sale but first, you need to invest up to $30,000 to be able to earn those commissions.
How Much will the Rookie Profit System Cost?
I honestly can't help and think about how can Steven Bransfield say that all you have to invest is $49 and there will be no hidden fees or costs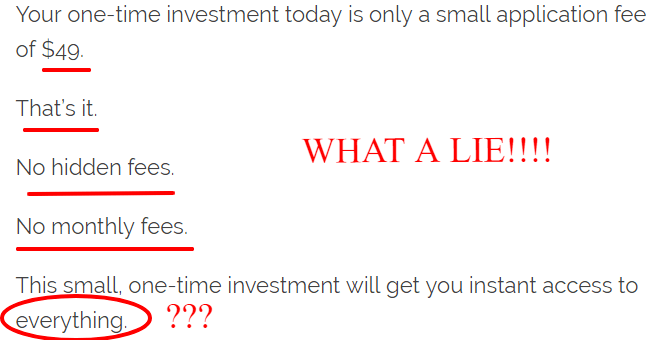 Rookie profit system sells you MOBE
So $49 will DO NOTHING to you except allowing you to have a look at the training.
To make $1500 to $10,000 in commissions you will need to spend a huge amount of money and yet Steven has the audacity to say $49 will give you access to everything
Well, that's a flat lie and it's not cool.
[thrive_link color='orange' link='https://fulltimehomebusiness.com/is-wealthy-affiliate-worth-it' target='_self' size='big' align='aligncenter']Legit Training to Earn a Consistent Income every Month! [/thrive_link]
So how Does RPS Really Work?
Steven Bransfield says that you will only need $49 to have everything but that's a huge lie.
The Rookie Profit System aka MOBE is a 21 Step Training and every single step is locked and you will need to swipe your credit card to unlock every single step.
With RPS you decide how much money you want to earn, well that depends on your budget
For example, you can promote that basic MOBE training and earn $20 per month for every person you refer and buys the monthly basic membership.
Note that to promote the basic membership you will need to pay $37/month.
Or you can promote the highest product which will cost you $30,000 but you will earn $10,000 for every single sale.
As you can see it's a plug and play system, meaning the more you invest the more you earn.
Beware of the Rookie Profit System Trap!
I can't count how many times I have seen MOBE members wasting huge amounts of money because they fell into the trap.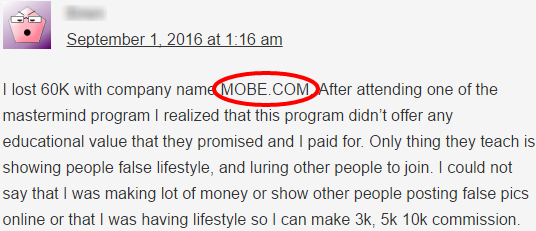 MOBE is a very smart system that will try to make you spend money gradually until you find your self-spending an insane amount of money.
You have a personal coach that constantly tries to sell you into the higher programs.
The trap I'm talking about is the MOBE compensation plan which is quite clever.

For example, if you buy the basic training that costs $37/month and you refer someone to MOBE and spends $30,000, you won't get a cent of that commission!!!
Why?
Because you need to buy the program you want to promote, if you don't the commissions will go to the person that invited you!
As you can see this is a trap to make the members invest in the highest membership.
Is the Rookie Profit System a Scam?
Well I don't think RPS is a scam but I do think it's kind of unethical
First of all, it does not cost only $49 as said by Steven and I have explained that above
Second thing
I don't recommend MOBE and the Rookie Profit System because the majority of the members earn less than $100 per month
Most members earn less than $700 per year which is pretty miserable especially when considering the cost of the system.
And here's the proof to back up what I am saying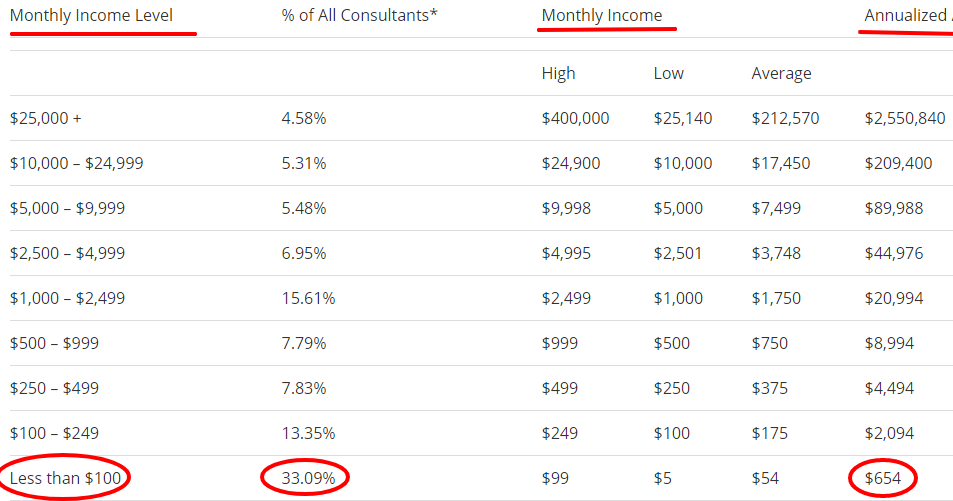 While most RPS members earn less than $700 per week there are members that earn lots of money but they are just a minority.
It's possible to make money with this system however I wouldn't risk spending a capital as a beginner!
 Final Words
Rookie Profit System is a program where you can make money but what bothers me is the fact that most people earn less than $100 per month and I have backed up that earlier in this review
The second thing that bothers me is when Steven says the system will cost only $49 but when you get into it you will be slapped with thousands of dollars of upsells.
I don't recommend you to join this program especially if you are a rookie because you need 2 banks to be able to afford it and it's really not worth the risk.
Better Way to Make Money Online!
If you are a rookie and you want a suitable training that will make you money without breaking the bank
I invite you to check out My #1 Recommended Training for Newbies!
You can try it for free and then decide if it's for you, its an amazing step by step and straightforward training.
---
If you have found this review useful please don't forget to share it to warn people and also leave comments if you had experiences with this system.
It wasn't easy to put this piece together so thanks for the support!