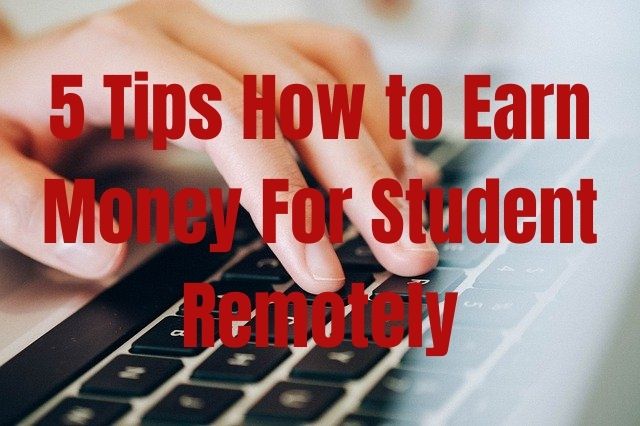 Welcome to my 5 Tips How to Earn Money For Student Remotely article!
Money is an important tool for everybody, but it's students who depend on it the most. Why?
First, they strive for financial independence from everyone. Second, they want to pay for their education program (and still enjoy the social life and perks of their status).
So, how can a student make money remotely, and what one needs to know about it in this decade?
What's New About Working from Home as a Student in 2020
The Coronavirus pandemic has shaken every system, and education hasn't remained unchanged.
Working from home, learning via Zoom, and lack of socializing as we used to have also influenced the job market.
Someone will rarely hire a student as a part-time waiter/waitress anywhere or employ a trainee when the permanent staff is on the verge of lay-off.
That's where working remotely can feed your bank account. Learn where you can start right now and what you should remember about combining work and college.
Go Digital
While the offline industry is facing lockdowns and quarantines, the online segment thrives like never before.
Offline shops create or update their e-commerce websites, and they need people who are willing to contribute to their successful operating online. And this is where you can jump in.
Most popular digital professions that you can learn fast:
Content Creator
From texts to fonts and photos – create whatever and get paid for it.
In the era where most of the businesses are represented online and compete there too, the quality of your content can make a difference.
According to this article, it's also one of the highest-paid jobs to do at home, and you can see the available openings there too.
Social Media Manager
Good with social media (Facebook, Instagram, TikTok, YouTube, etc.) and know what drives the audience to relate, follow, like, and buy?
Well, then this job is the perfect match for you. It doesn't require a lot of experience, but you will have to be in the know of every trendsetters, influencers, and strategy to contribute to brand awareness and community formation.
Plus, it can become the start of your career as a PR manager as you will learn a great deal about it.
PPC/Context Advertising
This is where you will need to acquire some skills before you post a CV online.
Various online courses and free Google Academy can provide basic knowledge for you within a short time.
You may take 1-2 projects for free to get the needed experience before asking for a payment. Trust us, here is where your reputation and experience is important.
Transcribe Audios
With transcribing, you may earn small money fast, which will cover your pocket expenses, but probably it won't contribute much to your college debt payment strategy.
The positive side is that you don't need the experience to do it but be ready that the employer might give you a test to see how you're doing it, so it might be wise to get ready.
The translation is a bit different, though. It's paid better, but you won't have any serious work until your graduation and certificate.
However, you can always be an assistant to a translator and do the 'dirty' job and still get paid for that. This is how you can earn both money and experience.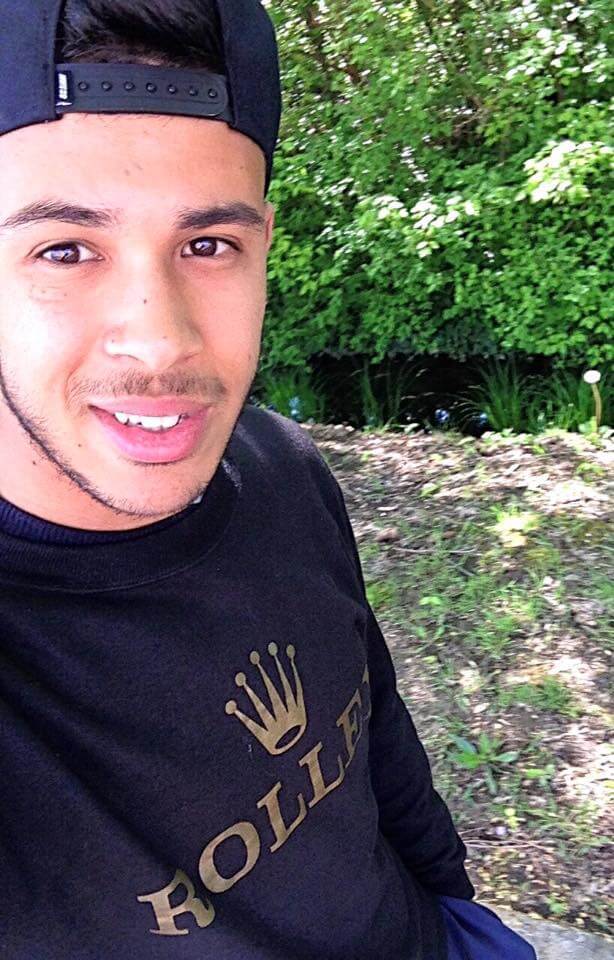 Are you looking for a way to earn money online? Click here to find out the best method!
Monetize Your Creativity
Earn money for creating things! This is where to start.
"Winning at money is 80 percent behavior and 20 percent head knowledge. What to do isn't the problem; doing it is. Most of us know what to do, but we just don't do it. If I can control the guy in the mirror, I can be skinny and rich"
Eve Maygar
PapersOwl blogger and education expert.
Photography
Yes, you can take pictures at home without other people, and get a side income. How? By selling your work at photo stocks.
If you already have good shots that correspond to the requirements – create a profile, upload, and wait when it brings some cash.
Illustration
The more online work, the more illustration is needed to catfish the audience. And your luck most people are visuals, so you will have a lot of orders.
Web Design
If you aren't experienced and just learned how to do it, take 1-2 projects pro bono to assist your local community.
They might pay or not, but you will serve a good cause and will get experience. Alternatively, you can register at Fiverr, Upwork, or other freelance systems to promote your skills and get customers.
Educate Others
Languages, STEM, music, coding – you can teach everything online and get paid!
You aren't locked at the office or linked to the country, so you can find your customers all over the globe.
Just don't forget to mention it as your income in the tax declaration!
Become an Influencer
Have a pretty large audience following you? Cooperate with the brands and get the % from the sales!
Maybe you need to check your Requests messages and see if there were tries to sign you up for promotion?
Anyway, you can also advertise your account and write to your favorite brands directly.
This can also be your passive income as it won't take much time to write a post and make some content.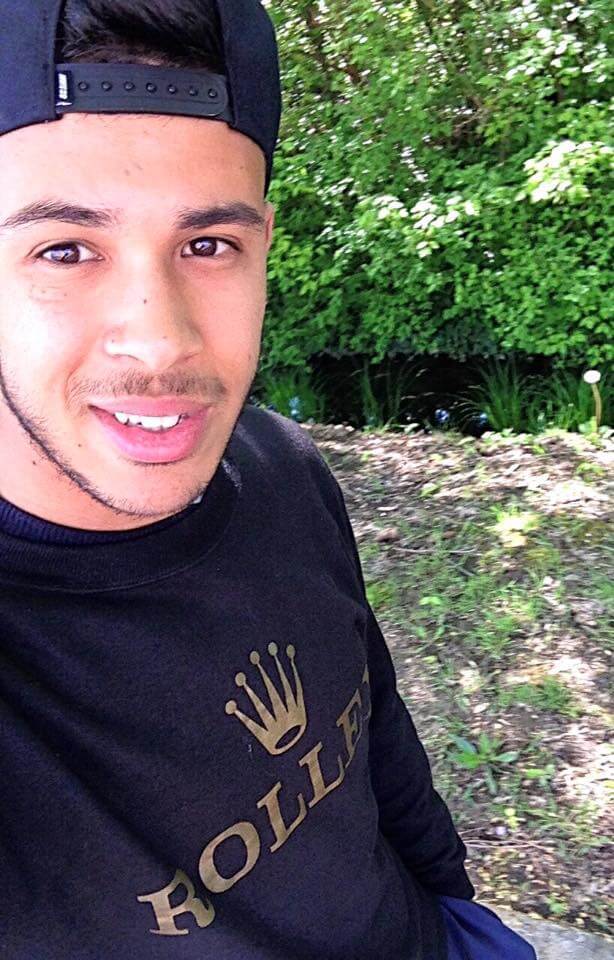 With this program, you can have your own source of passive income!
​
Thanks to it, I am now earning a 4-figure monthly income. Check it out!
Try a Virtual Assistant Job
Like Siri, Google Assistant, or Alexa but more efficient and powerful.
Many startup entrepreneurs struggle with doing small things and they will gladly hire a real person who will work a few hours per week helping them with schedules, research, calls, emails, etc.
Later on, it can play an important role if you'd like to apply for a personal assistant position full-time.
 The pandemic had changed the way students look for a source of income to provide themselves with basics or help parents to cover their student loans.
But just like any other restriction, it only made us more creative in our approach. We hope these 5 tips will help you to earn money remotely while working on your degree.
Conclusion
Thank you so much for reading my 5 Tips How to Earn Money For Student Remotely article!
If you have any comments or questions, feel free to leave them in the comments section below!
This is How I Make Money from Home!
Like you, I was a student once who were looking for a way to earn money online. I have tried a lot of methods but I only stopped when I found out about affiliate marketing.
I only need to promote products online and when people buy them, I earn commissions. It is a great way to have a passive income.
Thanks to this method, I now earn a 4-figure monthly income. Click on the button below to learn more about it!