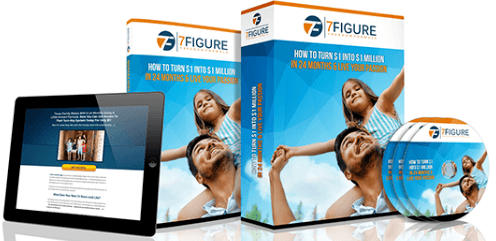 7 Figure Freedom Formula looks like the classic scam with that sales video and testimonials but is it really a scam or a legit opportunity?
Find out the truth in this honest review!
7 Figure Freedom Formula Quick Review
Name: 7 Figure Freedom Formula
Website: 7FigureFreedomFormula.com
Type: High Ticket Online Business Opportunity
Owners: Bill & Michelle Pescosolido
Verdict: Legit
Recommended?
This system is legit, the owners are successful and they really enjoy that lifestyle they talked about so much in the video
The same thing for the testimonials, they are successful as well
But I believe there are some extremely important things you should consider before buying 7 Figure Freedom Formula
I will go over them in the rest of this review make sure you read every word of it to avoid hard lessons!
What is 7 Figure Freedom Formula Exactly?
After having a closer look at this system I realized it's yet another MOBE Affiliate (more on that in a second) promoting MOBE under a different name in this case 7 Figure freedom Formula.


There are a lot of MOBE Affiliates that create different products with different names that they use to promote MOBE.
I had the chance to review some of those products
Some products are just lying and hyping things up to sell you MOBE while some are honest and don't make huge claims and fake promises that they can't keep
With that said I'm happy to say that the 7 Figure Freedom Formula is one of those honest MOBE sales funnels that don't make any ridiculous claims or anything.
However, there is still a problem that I really hate about all those MOBE sales funnels
They Never Mention the Real Cost
Literally, all those MOBE products never mention the costs involved to be all in
lucky you I am going to mention everything here and how much you really need to expect to invest in the 7 Figure Freedom Formula.
First of all, I mentioned MOBE quite a lot of times
Since this system is all about it makes sense to shed some light on it
What is MOBE?
MOBE (aka MTTB and My Online Business Empire) is basically a community and training created by Matt Lloyd where you learn how to make money online selling high ticket products
There are a lot of people that call it a scam because of the high price involved and not so good support team and other reasons

But in my opinion, it's not a scam because you can make money and they have some great training that actually works if you put in the hard work of course
The only downside of MOBE is the fact you need to have deep pockets in order to make money with this system, everything inside the program is highly priced and literally costs a leg and an arm.
You can learn more about MOBE here
How Much Does the 7 Figure Freedom Formula Cost?
To get started you will have to pay $1 only then just $48
But That's Literally Just to Have a Look At the training of the 7 Figure Freedom Formula
Because what you have to pay is quite a lot and might put a big hole in your bank account
The minimum you need to invest in the 7 Figure Freedom Formula is a couple of thousand dollars apart from the money that you need to buy traffic to get leads
They also have add-on products you can buy but they are not mandatory
But to be all in and make the big commissions stated in the 7 Figure Freedom Formula You Will Have to Invest Over $60,000
You will basically have your own personal own coach who will upsell you these products whenever you are ready and have completed the requested courses in the 21 step training.
To make the high ticket commissions you will have to buy and license high ticket products which you can resell
The 5 Products You Need to Buy in Order to Resell

As I said before the minimum you have to invest in the 7 Figure Freedom Formula and MOBE is $2,000
Here's a breakdown of all the products pricing that you have to buy one by one as you go through the 21 steps MOBE training
Silver Masterclass: $1997 + $27/month
Gold Masterclass: $5000
Titanium Mastermind: $9,997 + $200/month
Platinum Mastermind: $16,667 + $300/month
Diamond Mastermind: $30,000 + $300/month
There is some extra training that you can buy (optional)
Online Sales Machine: (Ebook) $10
10k in 10 days:  $197
10k in 10 days by Shakir Hussain $1997
10,000 leads in 100 days: $1997
Achieving Life Balance: $47
Instant Online Business Resale Licence Rights: $1997
6 Figure Business Machine $1,947
All this extra training makes me wonder why it's not included in your 21 step training where you will spend thousands of dollars
This makes me think MOBE wants to get as much money as possible from people.
Honestly, I don't know why they have such high prices I believe starting an online business should not be that expensive.
Is 7 Figure Freedom Formula a Scam?
7 Figure Freedom Formula is no way a scam, however, I am totally against how they hide mentioning the prices involved with their system
You need to invest MASSIVELY in this program
In my opinion, it's not worth it especially if you are someone just starting out you definitely don't want to risk your money for a system where you have no guarantees of success
As I newbie I'd join Wealthy Affiliate, they are free to try, the price is very affordable, the training is top notch and works great.
7 Figure Freedom Formula & MOBE Concerns
As I said before 7 Figure Freedom Formula is not a scam, however, there are some concerns and bad things about it that I am going to share with you here.
1) Most MOBE Members Wasted Thousands & Earn Less than $100/Month
Just under the 7 Figure Freedom Formula video you will see this earnings disclosure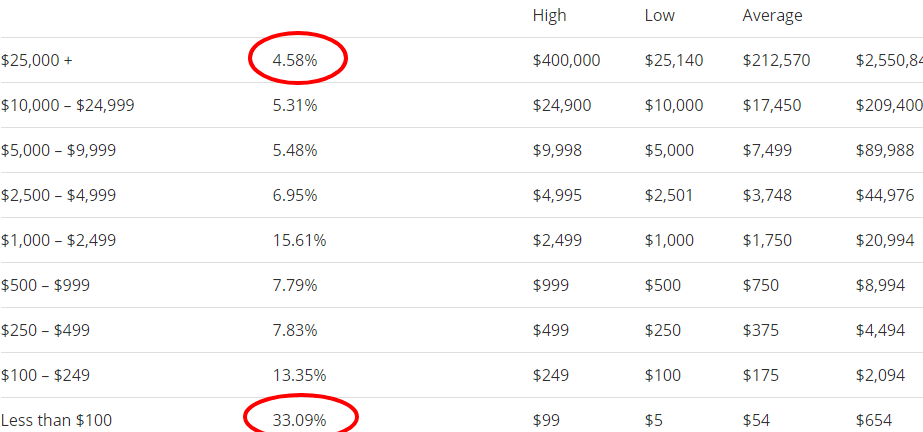 As you can see the MAJORITY of the MOBE affiliates earn less than $100 per month
That's really shocking when you consider the thousands of dollars those people have invested into the program
But that does not mean the system is bad or doesn't work
As you can see in the screenshot there are some people making up to $25,00 per month!
What does that mean?
It means that people that have a big budget and experience are making a solid income
newbies, on the other hand, wasted tons of money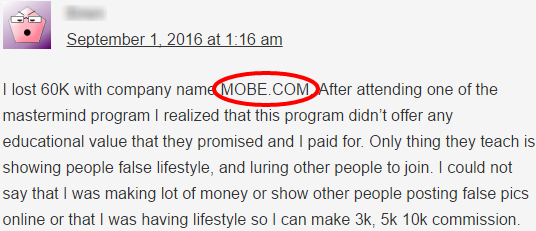 If you are a newbie don't even try you will be empty handed with big losses
Check out this Great Training for Newbies Instead
MOBE & 7 Figure Freedom Formula Complaints
There are quite a lot of people complaining about MOBE and that's quite concerning
You can read more about the negative reviews on these two resources
What I liked about 7 Figure Freedom Formula
The training works
Legit Opportunity
The testimonials are real so are the owners
You can really make $10,000 per sale
Great incentives for the affiliates
They have great events that connect the members to learn from each other
What I Did Not Like
Very Expensive: You need to invest 6 figures before you make money!
Not for newbies (Recommend training for newbies here)
Most members make less than $100/ month
Lots of complaints and wasted money
Who is 7 Figure Freedom Formula For?
This system is perfect for
People with a lot of internet marketing experience
 with a large budget
 that have a large email list
7 Figure Freedom Formula is NOT for
Total newbies that have never made a dime online
Those on a tight budget
Final Review
7 Figure Freedom Formula is NOT a scam it's great if you have large amounts of money ready to invest and experience in the internet marketing world
As a newbie in the internet marketing world, I wouldn't risk investing +$60,000 in a system where the majority of people make $100 per month!
Recommended & Perfect Training for Newbies
If you have never made a dollar online I have a great program for you that will finally make you money from your passion
It's called Wealthy Affiliate which is Free to Try (No Credit Card)
As a free member, you will get
10 free affiliate lessons
2 websites
7 Days of premium features
Support
If you like WA after having a look completely free you can join the premium membership which will unlock all the training that includes
Live weekly classes
Step by Step training
Live chat
Support
Mentoring
Websites & Hosting
& much more!
The first month of Wealthy Affiliate will cost you $19 then $49/month (only $30/month if paid annually) NO UPSELLS
And that's all you need to become successful if you mix it with hard work.
Join WA Absolutely Free (No Credit Card) and see if it's for you without wasting thousands of dollars.
---
Have you tried 7 Figure Freedom Formula before?
Have anything to say?
Please share with us your experiences, questions, and comments below!
Thanks!