I'm going to get straight to the point here the Complete Profit Code is a scam and you are risking wasting thousands of dollars for this scam make sure you read this review before you fall for it!
Complete Profit Code Review
Name: Complete Profit Code
Website: Securehomeincomeprogram.com
Price: $97 + hidden costs!
Owner: Karen Evans (fake name)
Recommended? No
Karen Evans Again?
Just a few days ago I reviewed the Financial Health Reset which is a similar scam with a ridiculous name that seems to be made by Kelly Evans and Mark Cuban (I explained how they illegally used his name)
But who is Karen Evans?
Kelly Evans is a stage name it seems like The Complete Profit code is using that fake name to endorse their scammy program
There is another program called The Total Income Answer that seems to be under Karen Evans
Related: Join an 800,000 members community & learn how to start a real business online 
The Fake News Report (Again)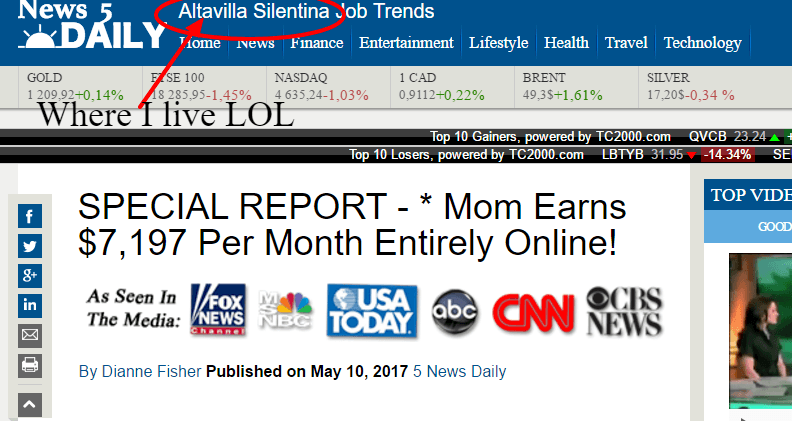 You will laugh if you knew how many times I come across the exact same fake news report with just a different headline and fake names.
As you can see on the screenshot above they put the name of my city that's complete BS and I have seen it many times
Chances are you see your city in there as well, everyone will see their city on the fake news report.
Another thing I couldn't help but notice on the fake news report are the comments
If you scroll down you will see some comments I'm sure they are fake but the funny part some comments talk about smartphones in an article about a mom making tons of money online.
Featured on CNN, FoxNews, USAToday?
They say they have been featured in those big brand sites to make you think it's legit
So I went to USAToday I used their search box to see if there is an article featuring the Complete Profit code
Nothing found, feel free to click on the link and see for yourself.
The fake logos trick seems to be popular between scammers
Unfortunately the other day a person left this comment on my review of a similar scam and as you can see people do fall for these fake CNN, Forbes… logos
The Fake News Video 
Did you notice that the news video barely talks about the Complete Profit Code?
I don't know why every scam has to use the exact same news video that talks work from home in general but never mention the actual program (in this case the Complete Profit Code)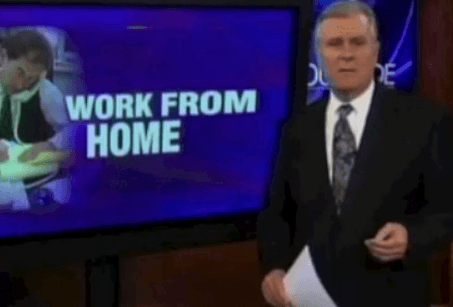 Does The Complete Profit Code Cost only $97?
Now $97 may seem like not a huge price to pay for a training that promises thousands of dollars
But what they don't tell you is the fact you have to go through series of upsells where you have to spend thousands of dollars
They will try to get as much money as they can from you
That's the number one reason they create such ridiculous programs just to steal your hard earned money!
Is The Complete Profit Code a Scam? Final Opinion
There is no point in making this review any longer, I could go through all their sales page and tell you all the red flags
But that would be a waste of time as I have already mentioned those red flags on these same scams
Facebook Bonanza, Home Wealth Remedy, Home Job Source
I don't understand why they have to keep making these rehashed scams.
If you are looking for a legitimate training to finally learn how to make a living online I invite you to check out Wealthy Affiliate it's free to join and try!
---
Do you have anything to share with us? What do you think about this scam?
Would you spend $97 on it?
Please leave your comments or questions below!