Best Paid Survey Sites 2018 – Introduction
Many people are always looking for a way to make some extra cash, unfortunately, there are many scammers out there that are just trying to fool you.
Here are some examples of scams
One popular way is to take online surveys for cash.
While there are some high paying surveys that actually work,
There are some that don't and are scams.
The legitimate paid surveys that are out there can add some extra cash to your bank account.
You might not be able to make a full-time living from the best-paid surveys,
but you can make some extra money fast.
5 Legitimate Paid Survey Sites
If you want to start taking real surveys for money, the companies listed below have excellent reputations.
When survey companies first got started, the work was strictly done on a computer.
Today, there are many survey companies who have apps that you can download on your Android or iPhone and you can take the survey right on your phone.
The way that you take the surveys depends on the company that you choose to work for.
Without any further due let get things rolling

Swag Bucks is a great survey company and you can either download the app on your phone or you can take surveys on your computer.
There are other ways that you can make money with Swag Bucks other than taking surveys.
You can also use earn by watching videos, shopping online, surfing the net, and playing games.
When you are paid, you are paid in SwagBucks.
These Swag Bucks can be redeemed for cash and your payment can be deposited right into your PayPal account. You can also trade them in for gift cards to well-known merchants such as Amazon.
The amount of money that you can make depends on how much time you spend on SwagBucks.
Swagbucks is available in different countries like the UK, USA, and Canada.
Note: I recommend you join at least 3 survey panels to increase the survey send rate & Earnings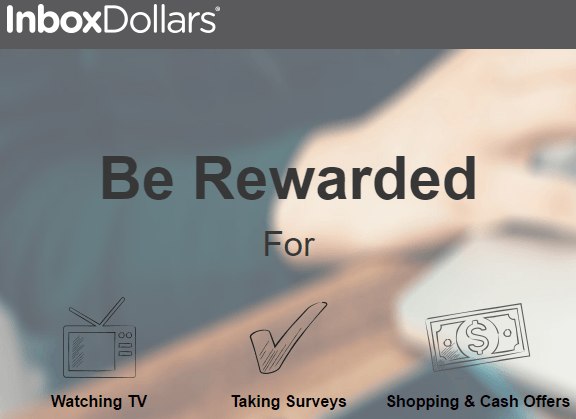 Inbox Dollars is very similar to Swag Bucks.
You can take surveys regarding different products and brands and you can earn cash.
The money that you earn would be deposited directly into your PayPal account.
If surveys are not your thing, you can make money by shopping online, completing offers, playing games, watching television, and checking emails.
When you first sign up to work for Inbox Dollars, you would receive a $5 sign on bonus.
Of all the survey sites where you can make some extra money, you can make the most with Inbox Dollars.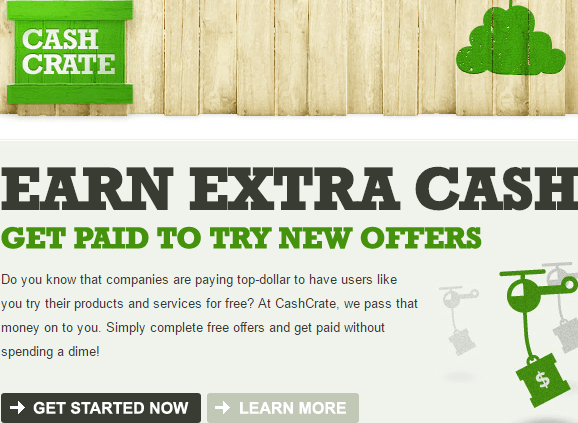 Cashcrate is a company that pays you to take surveys on different products and brands.
When you first sign up to work for Cashcrate, you are given a $1 sign on bonus.
Before you begin, you would need to fill out the questions in your profile section.
The questions are very basic, such as you age, income, and marital status.
Each survey pays a different amount, however, you will not qualify to take every survey and it is not uncommon to be locked out of surveys often.
The system will go by the information in your profile to determine whether or not you qualify to take the survey.
After you have earned $20 working for Cashcrate, you can request a payout to be deposited directly to your PayPal account.
4) Global Test Market
This is an app that can be downloaded to your phone.
In order to make money, you would need to give feedback about new products, services, and technology.
After you have downloaded the app, you will get notifications on your phone to let you know that there are new surveys available for you to take.
Global Test Market offers both surveys or mini-polls for you to take and earn some extra money.
When you earn money with Global Test Market, they would deposit the money into your PayPal account.
You can also earn gift cards to popular retailers such as Macy's, Amazon, and eBay.
This company pays relatively well. The average payment for a survey is $5.

Harris Poll Online is a mobile survey site
which means that you can download the app right to your Smartphone.
There are other ways to make money on this app as well.
You can take sign up to take part in in-person focus groups, chat room focus groups, bulletin board focus groups
you can take telephone surveys, and you can talk to your kids to take part in teen surveys.
Harris Poll Online pays you on a point system. The more work you do, the more points you earn.
When you reach 1250 points, it is equal to $10 and you can request a payout.
Harris Poll Online is different than many other sites because they don't pay out in cash.
You can redeem your points for Amazon gift cards, Home Depot gift cards, iTunes gift cards, Starbucks gift cards, retail e-vouchers, or you can donate your money to charity.
People who have used this site in the past have said that they do get denied for surveys, but it doesn't happen as often as it does with some other sites.
High Paying Surveys – Final Thoughts
Taking surveys online or on your Smartphone is a great way to make a little extra cash.
Chances are, you cannot make a living taking surveys, but a little extra cash never hurt anyone.
There are plenty of excellent survey sites that pay.
Pick up at least 3 surveys, you can add several hundreds of dollars to your bank account each year.
Quick Tips to Earn More Money With Surveys
Join at least 3 survey panels
Complete your profile to increase surveys send rate
Be realistic, you won't be rich
Check for surveys daily
Properly fill out surveys or you won't get paid
Refer other people to earn more
Don't invest all your time on surveys
More tips on how to increase Your surveys earnings
Full-Time Income from Home?
As I said before surveys are a great way to earn some extra cash
However, if you want to make a full-time income from home I recommend you to start your online business
I recommend you to check out Wealthy Affiliate, they have top-notch training for newbies
You will learn how to start a profitable online business where you can sell other people products.
I have put faith in Wealthy Affiliate and it has paid off big time.
Your Turn!
What is your favorite Survey Panel?
Do you know of any other real survey panels that pay instantly with PayPal that should be included in this list?
Don't forget to share with us your views and comments below!
Also, make sure you share this post with your friends!