Before you spend $27 on Paid to Send Email you may want to read this review before you join this get rich quick scam
Paid to Send Email Review
Name: Paid to Send Email
Website: PaidtoSendEmail.com
Price: $27
Owner: Unknown
Recommended? NO
My #1 Recommended Training for Making Money Online
Paid to Send Email – Overview
So today I found a spammy looking email in my inbox I clicked on it to see what is all about
Well that's how I found Paid to Send Email
I watched the whole video
Needless to say, it was enticing as the person in the video made making money online so simple that you can buy whatever you want and be financially free in a week or less.
What is Paid to Send Email?
This is another fake system claiming to help you make money by simply sending emails
You are promised to make easy $600 – $500 per day without having any experience and working 30 minutes per day
Paid to Send Email is no different than the recent scams I have reviewed
If only making money was that easy!
There is no way you will make money by doing something as easy as sending emails
I have reviewed dozens of products on this website and literally, every website that promises to make you rich by sending emails is a big scam
I've put together a list of legitimate websites that pay to read emails
But these websites won't make you any significant money
Because you just can't make significant money sending emails
If you want to make real money you need to start an online business
Sending emails won't make you rich in a few words.
How Does Paid to Send Email Work?
After finishing watching the sales video you will find a button after clicking that you will have to leave your email address
After that, you will be taken to the checkout page where you have to pay $27
$27 may seem like a little price to pay
But they are going to sell you more products
Will You Make Money With Paid to Send Email?
You are not going to make any money unfortunately because this is a scam
They get your email address so they can sell it to other people for a profit
They will also bombard you with products hoping you will buy them as well
They have a Clickbetter money back guarantee but Clickbetter is not trustworthy as it's known to host scams!
Did Anyone Ever Make Money with Paid to Send Email?
I know you have seen some people giving testimonials expressing their gratefulness to the Paid to Send Email system
Yes those testimonials have been paid but not in the fashion you think
They are paid actors that you can find on Fiverr buy video testimonials section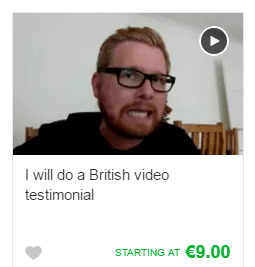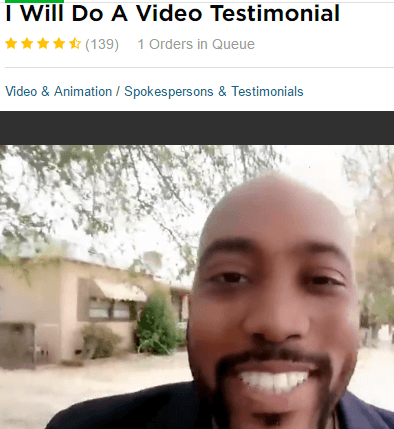 I'm pretty sure you remember those folks those are the people praising Paid to Send Email
As I said before they are just paid actors a lot of scams tend to use fake testimonials because normally their system doesn't work and they need a way to back up their stuff so they can fool people.
Another thing that you probably did not see is the disclaimer under the sales video

UPDATE
A few months later, complaints have been posted to the ReportScam forum
This post has also received a lot of comments about people getting ripped off by Paid to Send Email, scroll all the way to the bottom to read them.
Paid to Send Email is a Scam + Alternative
This system is not going to make you any money
As you can see they use fake testimonials to back up their claims
I'd never recommend Paid to Send Email because it's nothing but a scam that is going to disappear shortly and leave you disappointed
Legit Way to Make a Living Online?
If you are looking for a realistic opportunity to make money and expect to put in hard work and you are serious
I recommend you to check out My #1 Recommended Training for Newbies
They have decent training that will teach you how you can make money online they really know how to teach newbies how to make a living online.
---
Have you been scammed by Paid to Send Email?
Please share with us your experiences so you can warn others!
Thanks