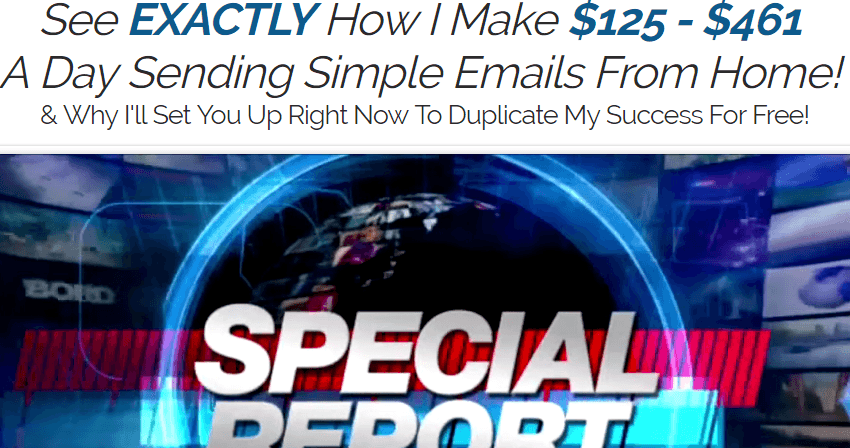 Looking for Gim System Training reviews? If you are looking into the Guaranteed Income Machine I have some facts to share with you in this review!
Again! Another enticing site promising a lot of money with 5 minutes of work with a news video in the middle of the page
The Guaranteed Income Machine honestly looks VERY legit
After having a closer look it was CLEAR to me what is all about
I recommend you to read every word of this review before YOU spend money for this very smart (completely free) program
The Guaranteed Income Machine Review
---
Name: Guaranteed Income Machine
Website: GimSystemtraining.com
Price: Free to Join (must buy tools)
Owner: Micheal Beeson & Bobby (must be stage names)
Recommended? No
What is the Guaranteed Income Machine?
---
The Guaranteed Income Machine aka The Guaranteed Email System aka The Email Syndicate aka My Email Mentor is a website that promises you to earn $446 per day by spending 5 minutes per day sending out emails
$446 per day with 5 Minutes work?
That's definitely some fairytale success that unfortunately is not possible
They say it's completely free to join then they get you to pay a monthly fee for an autoresponder called My Inbox Pro
What is My Inbox Pro?
To be honest with you I have NEVER heard of My Inbox Pro autoresponder
When I was looking for a reliable autoresponder for building my email list I have never heard of it.
Currently, I use Aweber autoresponder it costs only $19/month it's such an amazing and reliable autoresponder
As I write this review there are no My Inbox Pro reviews so what's going on here?
I have the feeling that My Inbox Pro is just a bogus software partnering with the Guaranteed Income Machine for this scam.
How Does the Guaranteed Income Machine Work?
They start with the fact they are so good that they have a very big email list with over 1 million subscribers
They can't handle that very big email list because it consumes bandwidth that's what they say
First of all, I very doubt The Guaranteed Income Machine, Gim System Training (whatever they call themselves) have such a big email list.
Secondly, If you are familiar with autoresponders then you know that they charge you more as your list grows
Ok let's pretend like they have tons of subscribers they can easily export subscribers to other lists or even other autoresponders
That's something every good autoresponder will allow you to do
Related: Join 800,000 Community & Learn How to Make Money the Legit Way!
So why would they pay you $475 per day?
They won't pay you
the only people that will be paid are the brilliant minds at The Guaranteed Income Machine that will make commissions through your My Inbox Pro monthly fee and when you upgrade your subscriber levels!
It would be completely fine for the Guaranteed Income Machine to make commissions off you if what they offer is legit and actually will make you money but unfortunately that's not the case.
Is The Guaranteed Income Machine a Scam?
After having a closer look at The Guaranteed Income Machine and The Gim System Training I have nothing good to say
I believe it's a scam and I am going to show you proof just in case the above facts did not make sense to you.
Is the Owner of the Gim System Training a Paid Actor?
If you have watched the video on the sales page I am pretty sure you remember this guy called 'Bobby'
He says he became a millionaire with email marketing now he drives around on Bentley and fancy cars and lives in a nice big house
After doing my research I realized that's a bunch of lies as "Bobby" is a paid actor at Fiverr.com where you can buy testimonials and spokespersons for $10 or less.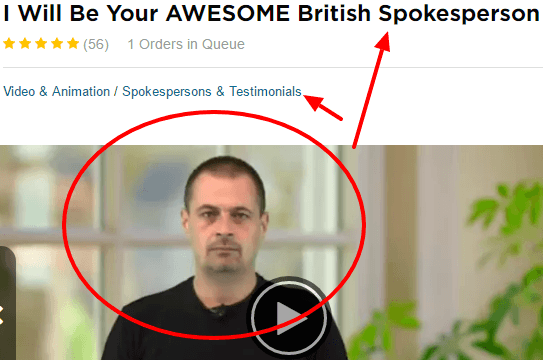 How can you trust The Gim System Training and The Guaranteed Income Machine when they have a paid actor that probably has no idea what he is talking about?
No Support Team?
If you check the Guaranteed Income Machine contact page, terms, and conditions privacy policy and some other pages you will find them all broken as they take you nowhere when you click on them.

The support is nowhere to be found so how are you supposed to ask for help or a refund?
GIM System Fake Testimonials
Another thing I could not help but notice is the fake testimonials
If you looked into the Guaranteed Income Machine then you saw some people giving testimonials claiming the program changed their lives, unfortunately, that's another lie just to gain your trust!
Again, the testimonials are paid actors!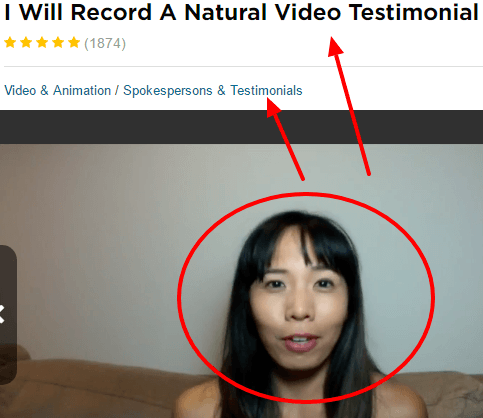 Dissatisfied Members
I have reviewed a lot of scams on this blog but looks like The Guaranteed Money Machine caused a lot of damage to people so please don't be the next victim!

Feel free to check out all the GimSystemTraining.com complaints
The Guaranteed Income Machine Scam is smart!
Usually, scammers will get you to buy their programs and after you pay you quickly realize you were scammed
The Guaranteed Income Machine shows you a fake commission counter that looks like this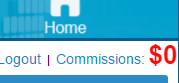 That counter is fake in fact it's just a piece of code that adds random numbers so you believe that your commissions are slowly building up
That's just a tactic to make you pay longer for your memberships so people behind the Gimsystemtraining keep earning commissions!
The Proven Emails!
In one of their lessons they give you some prewritten emails that they call proven emails that sell
Honestly, I don't believe you can build a 1,5 million subscribers list or make money with the same emails I find in my spam inbox!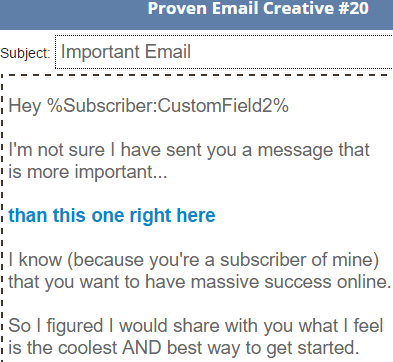 Final Review
The Guaranteed Income Machine is a scam that promises you easy riches just to entice you so they make commissions when you pay every month for My Inbox Pro and upgrade to higher subscriber levels!
As you can see there are just too many red flags for this to be legit
They had to buy a paid actor to represent the owner and fake testimonials to back up their lies
Would you buy a program like that?
If you are looking for a realistic way to make a living on the internet where you actually learn something valuable you can use to make money online I recommend you to check out Wealthy Affiliate it's a great training for newbies that you can try for free.
---
PLEASE share your experiences and thoughts about the GIM System Training or My Inbox Pro to warn others!
Thanks!