This is a guest post by my dear friend Ryan Biddulph, a full-time blogger that is blessed to travel the world.
Ryan has been featured in Fox news, Forbes, Entrepreneur, NeilPatel.com and JohnChows.com.
Hope you enjoy his first guest post on my website!
---
Are you completely confused about how to grow your online business?
You may be drowning in tips for boosting your online presence.
I know how you feel. I came into the online business game as a green newbie with no clue in hell how to build and expand my blog and online income streams.
After some trial and a bunch of errors, I have retired to a life of island hopping by establishing my online brand and by expanding my cyber presence.
Follow these tips to create a powerful online presence for your business.
1) Follow Your Fun
Follow your business fun.
Do NOT go into a business just for the profits. This kills your "giving" energy because you'll focus exclusively on "getting". Givers make a lotta money. Getters make no money, because to get, you must give.
Build a well-known, trusted, impactful online presence. Exude a contagious, charismatic energy. Follow your business fun.
I love blogging. I love traveling. I created a blog and business that helps you retire to a life of island hopping through smart blogging.
Follow your fun to boost your finances. Pursue your passion to boost your profits.
List 5 of your greatest passions. Build your online business around your most enjoyable passion.
2 ) Buy Your Domain and Hosting to Create a WordPress Dot Org Blog
Create a professional business and brand.
Buy your domain and hosting to create a self-hosted, WordPress dot org blog.
Own your online real estate. Increase your credibility. Customize your blog and business.
Trying to build an online business through free websites destroys your credibility. How can you be successful if you refuse to drop a few hundred bucks a year to own your blog, business site and domain? Create a trusted online presence by owning your cyber real estate.
Read reviews of respected web hosts. Use Google to build your watch list.
Go with premium hosting – pay $10 a month or more – to buy into a reliable service.
Newbie? Learn How to Start a Profitable Blog The Right Way!
3) Create Content Based on Your Passion
Create helpful, inspired content based on your passion.
Offering valued free content draws prospects to your blog and business website through the concept of attraction marketing.
Instead of stalking everything that moves, prospect-wise, you will create helpful, informative content and draw folks to you.
If you love writing simply publish written blog posts. Ham for the camera? Create videos. If you prefer to gab, run a podcast. Create content based on what you most enjoy doing to inspire your audience.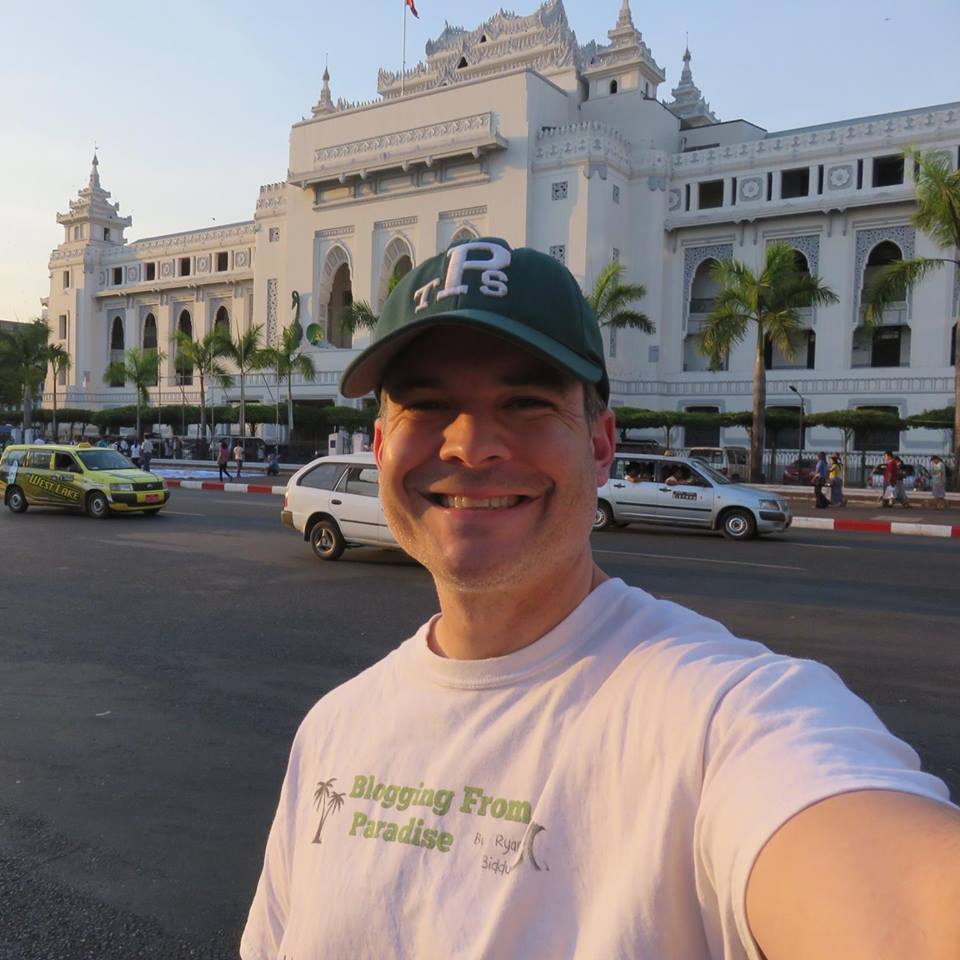 4) Set Up and Align Social Media Accounts with Your Brand
Set up and align your social media accounts with your business brand.
Being active on social establishes business credibility. Doing so also gives customers a chance to take you for a test ride before buying into your business.
Be accessible. Be engaging. Be responsive. Ask people questions about their struggles. Provide answers through social media and through your blog.
See social media as a 2 way street, not a broadcasting platform. Creating an online presence for your business gets easier and easier if you are super engaging on social media sites like Twitter, Facebook and Google Plus.
5) Make Friends with Top Entrepreneurs in Your Niche by Helping them Out
Help out top entrepreneurs in your niche by promoting them, endorsing them, by commenting on their blogs and by interviewing them on your blog.
Helping out successful entrepreneurs builds your friend network. Some of these big dawgs will befriend you and promote you in return. Some friends will hire you or buy your eBooks or products.
These hyper-successful folks will expand your online presence in ways you couldn't do on your own.
Imagine an established entrepreneur tweeting your latest blog post to 100,000 followers.
Envision 50 friends tweeting your post to a collective audience of 1,000,000 tweeters. Your business prospects improve exponentially when you help out rocking business owners freely because these friends will put you on the radar quickly.
6) Monetize through Passive and Active Income Streams to Boost Your Trust Factor
Your online presence will expand quickly when folks see you as an expert. Opening multiple streams of income helps you to be seen as an authority.
Monetize through passive income streams like writing and self-publishing eBooks, creating online courses and converting your eBooks into audiobooks. Earn money while away from the laptop. Build a freeing, fun lifestyle.
Open active income streams like freelance writing or blog coaching. Active income streams require your presence but working 1 to 1 is profitable, rewarding and an inspired way to diversify your income streams.
Combining passive and active income streams boosts your online cash flow and also helps you to guard against any one income stream from disappearing overnight.
Your Turn!
What tips can you add to this list?