Lots of people wondering how to make money with a website or a blog, in this post I'd like to share with you five great ways to make a profit from your blog.
Introduction
---
If you have been looking for jobs online chances are you have realized that most of them are scams while the legit ones are just not worth the time and efforts, surveys are a great example of a legit opportunity that is not worth it.
With that said I believe owning a website is the most reliable way to earn passive income online, once your website starts earning you consistent income it will be a breeze in the sense that you can take it with you wherever you want, you can even work while you're on a vacation.
The catch is you need to work very hard to make it earn you an income, usually, the first six months are painful because you have to build your site, write content and drive traffic to it.
Once you have traffic (the more the better) you will start earning revenue.
I am writing this post assuming you already own a website and you are looking for reliable ways to monetize it, if you don't own a website yet or you want to take your existing one to the next level, I invite you to check out Wealthy Affiliate community, it's a perfect step by step training for beginners to start a website that makes money.
With all that said, let's check out the best ways to make money with your website.
1) Affiliate Marketing
---
Affiliate marketing is the best and most exciting way to earn money from your website, I believe it's the most reliable way to monetize it.
Affiliate marketing is simply selling other people's products, you are given an affiliate link with your own ID, every time someone buys a product from the link that contains your ID you will earn a commission.
An affiliate link is what companies use to know that you are the one that brought the sale not another affiliate, in fact, each affiliate has a unique affiliate link.
The commission amount depends on the affiliate program and the product you are promoting, there are thousands of affiliate programs and millions of affiliate products you can promote.
For instance, If you have a website about dogs food, there are millions of affiliate programs about dogs food, if you have a website about music and apps Itunes has an affiliate program.
You got the idea, start a website from your passion, write posts about your passion, monetize your passion with relevant affiliate products!
Affiliate marketing is a very profitable business model and you should tap into it.
I have written a post previously on how to start an affiliate website.
2) Build a List
---
This is another amazing way to earn passive income, building a list which is capturing visitors email addresses, this will allow you to stay in touch with your visitors all the time.
You have probably visited a few blogs before and you noticed that they usually offer you an incentive to get your email address, this incentive could be an ebook or anything that would attract you and get you to type in your email address.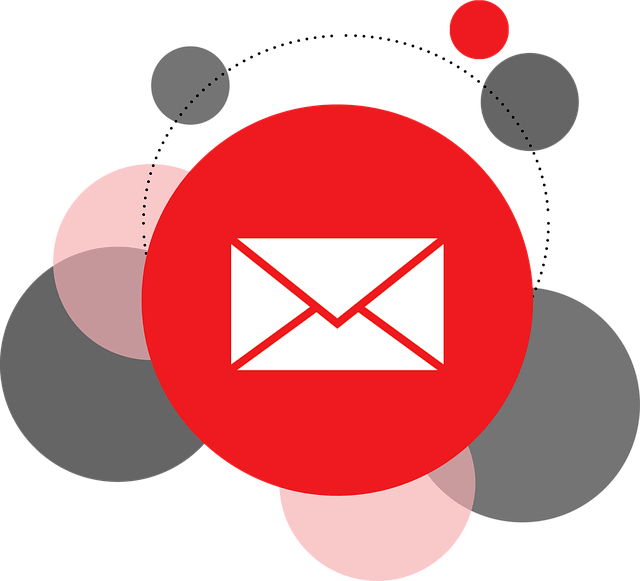 The bigger your email list is the better is, you can promote your affiliate products within your list and also promote your latest posts if you want.
You don't want to annoy your visitors with affiliate products, in a few words you shouldn't only try to sell, you should gain the trust of your subscribers by helping them with their problems and prove to them you are the person to turn to when they have a problem related to your niche (your website topic).
All this list thing has a name which is email marketing, the best part about it is it can be 100% automated by using autoresponders.
There are many great autoresponders out there but I think the best and the easiest to use is Aweber, the first month is free then 19/month.
3) Sell Ad Space
---
This is another profitable way to make money with your website, you can contact companies and ask them if they are interested in advertising on your website, you know advertisers are only attracted to blogs that have traffic, that goes without saying but yeah traffic is money.
You can ask for a specific price for each part of your site, for example, you can charge a certain monthly price (price depends on traffic) for an ad in the sidebar.
To make selling ad space a breeze you can sign up for a site called BuySellAds where you can publish your ad and site stats and interested advertisers will contact you directly, it's a great site that made finding advertisers easier.
4) Accept Sponsored Posts
---
Sponsored posts are great, the advertiser writes the post (that includes a link to their site) and all you have to do is publish it on your website and get paid.
You can earn more per sponsored post if you write the article on behalf of the advertiser and publish it.
You want to be very selective in which sponsored posts you want to publish on your site, publish only high quality and related posts.
Any nonrelevant or low-quality post will only annoy your readers, the paid post should look like the content you have on your blog.
There are many sites out there like Izea, Sponsored Reviews and Fiverr where you can find people willing to pay you to publish sponsored posts on your site.
5) CPA Marketing
---
CPA Marketing (cost per action) is similar to affiliate marketing, you basically get paid when you get a visitor to sign up, click or buy something.
There are many great CPA Networks like Maxbounty, Panthera network and CPA Lead where you will find profitable offers to promote.
The key here is to find offers that are related to your website's niche, there are some offers that pay cents while there are those that pay up to $16 per action, chose one that is relevant and pays well.
Just to give you an example, if your site is about Mobile apps reviews, you will find many offers related to apps, these types of offers will usually pay you whenever someone installs the app you're are promoting.
I have mentioned three CPA networks above remember that most CPA networks will call you to make sure you are the real deal, it's easy to get accepted even if you are new, just be honest with the answers and you will be good.
Final Thoughts
---
I hope you have enjoyed these five ways to make money with your site, as you can see it's all about traffic, if you are wondering how much traffic does a website need to make money I'd aim for 1000 per day, I think that's enough chunk of traffic to earn a full-time income assuming your content is good and convertible.
Owning a website is hard work and you need to do things right in order to see results, once you have lots of traffic you are good.
If you want to start a website that gets traffic and sales, check out Wealthy Affiliate, it's a great community where you get step by step training, money making website ideas, support, websites, mentoring and it's free to try.
---
If you liked this post please use the social buttons to share it with your friends and don't forget to add your comments or questions if you have any!
Any feedback or suggestions are highly appreciated!