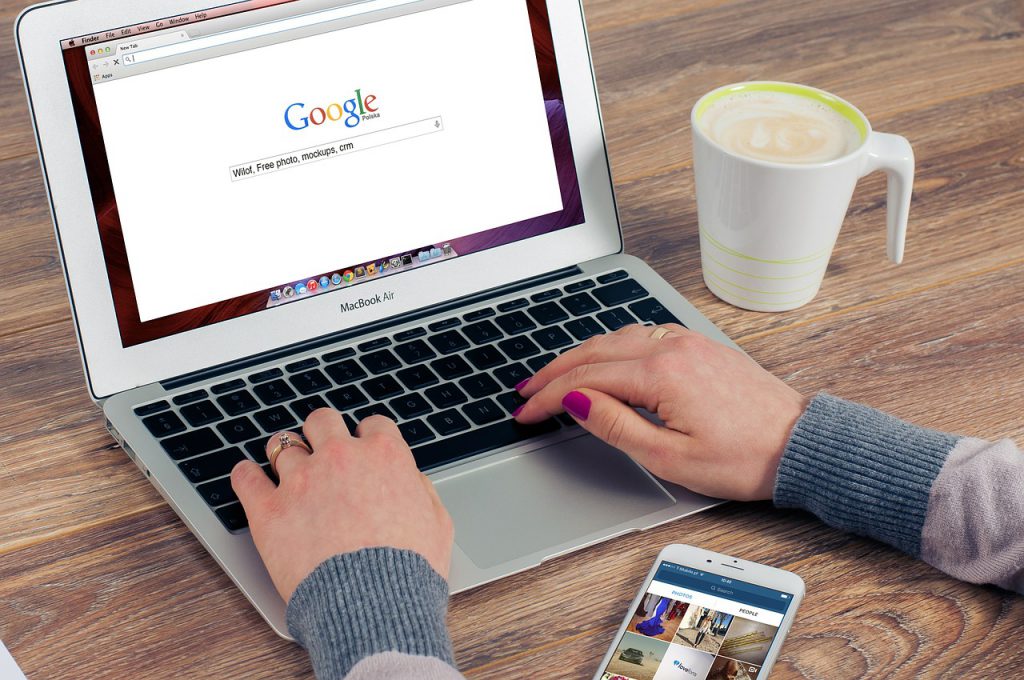 Don't know how to set up a business online? It's easier than you think, in this post, you will find all the info you will ever need to start a home business.
If you don't have any big capital to invest in starting a business, then you may want to start an online business instead.
An online business allows you to reach a ton of customers, unlike a brick and mortar business you don't have to pay for rent or employees.
The best part about having a business online is you don't have to own any product to make money.
There are a lot of companies that will pay you if you get people to buy their products.
Each product you sell will earn you a commission.
It's called Affiliate marketing which is a $3 Billion industry.
Everyone has business needs and goals, but this post focuses more on people that want to get started online.
Here are some basic things you need to get started.
Related: What is the Best Home Business to Start with No Money?
A Website
A website is a perfect way to attract visitors and "targeted "customers.
Don't forget that a website can be also an online store or an eCommerce store.
Hosting
Hosting is simply a place where your site will be stored.
It's there where your content and your site is saved.
Website Hosting usually costs less than $10 per month.
Domain name
A domain name is a little address people need to type to find your site.
You need a unique domain name that you need to register via a domain registrar.
It costs around $13-$15 per year to register a domain name.
These three things are important to have your website up and running.
However, there are other paramount things you need to do to build a profitable business online.
Here are the important things you need to do to build a full-time home business.
 
Pick an Interest
Everyone has a hobby or interest right?
Your interest or something you know a lot about can be an online business.
Whatever interest you might have there are people online with the same interest.
For instance, if you are passionate about makeup,  that's a great niche and can definitely be successful.
The important thing is to write about something you are passionate about.
Build a Professional Looking Website
Gone the days when you had to know PHP, CSS or HTML to build a good looking website.
Today building a website is dead easy.
If you can click a few buttons, these are pretty much the skills you need to build a website.
There are many free beautiful themes and templates you can choose from to make your site look professional without hiring a web designer.
Attract Visitors
Visitors are the key to success without traffic and visitors you won't make any money.
Don't worry there is Google, Yahoo & Bing; they will send you a lot of targeted and potential customers for free.
There are also other ways to get traffic, for instance,  social media and paid advertising.
I personally prefer free traffic from the search engines which is amazing and super efficient.
Earn Revenue
Now you have traffic you can monetize it.
I mentioned affiliate marketing earlier which is the most reliable method to earn passive income.
Affiliate marketing is not the only way to earn revenue.
There are other options
You can display ads on your site the best place for that is Google Adsense which will pay you for every click your ad gets.
You can accept paid posts, paid posts are simple posts that people write and pay webmasters to publish it on their sites to drive traffic and leads.
Another valid option is CPA marketing (cost per action)
When you get people to sign up or click on companies offers it means you are getting people to take action.
That's how CPA marketing works; you get paid when you make your visitors take action and sign up or buy a certain offer.
There are obviously other ways to make money, but these are some of the most popular ones.
But Where Can I Get Started?
I have mentioned web hosting, domain names but I did not say where you can really get started to get your site running.
You can buy hosting and domain names from Godaddy or Hostgator and start your site.
But if you are a newbie you will go through a lot of confusion.
I remember when I started my first website back in 2011.
I bought a domain name and hosting, but I did not know what to do.
I did not know what keywords are and how to use them to drive traffic to my site and many other things.
After a couple of months, I abandoned my site because I had no clue what I was doing.
If you are a newbie, I recommend you to check out Wealthy Affiliate.
It's a place where you have everything, websites, domain names, hosting, keyword tools, support+ a supportive community, training, live video classes and more.
Wealthy Affiliate is free to join; their free membership will show you what you can expect.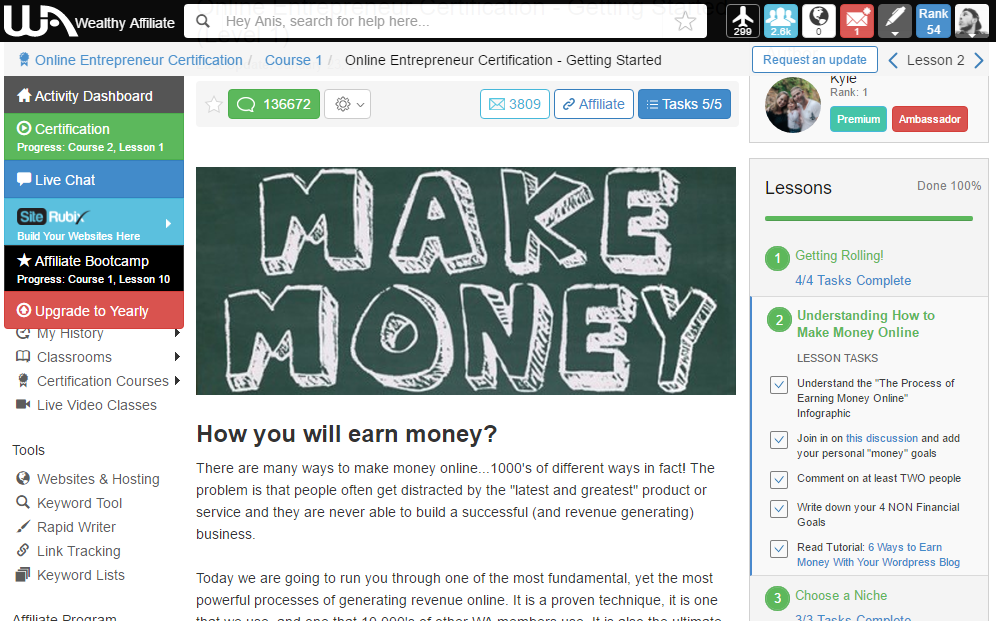 Join WA for Free & Learn how to Start a Successful Online Business
Wealthy Affiliate will teach you everything at the right time; their training is task-based, so you will never be confused.
It's a great platform; I don't have to tell you how great it is just set up an account, it's free (No Credit Card required) and see if it's for you.
If you have any questions or feedback feel free to add your comments below!