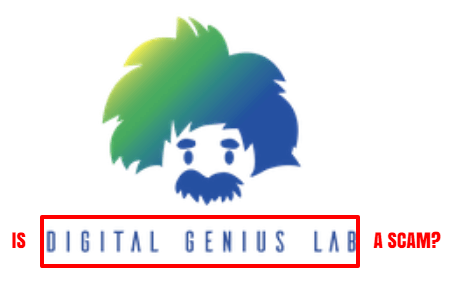 Is Digital Genius Lab a Scam? Are you not sure if this is a worthy investment?
If you read this full review, you will understand very well how Digital Genius Lab works, the good, the bad, the actual costs, the hidden things and more!
Make no mistake! Read this full review before you invest your money!
Digital Genius Lab Review
Name: Digital Genius Lab
Website: digitalgeniuslab.com
Price: $99 a month or $997 a year + high ticket upsells
Owner: Chris, Melissa & Sean
A Scam?: No
Recommended? No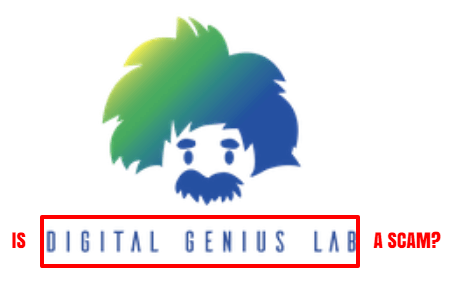 Better & Affordable Training for Newbies!
What is Digital Genius Lab?
Digital Genius lab is an online business training where you will get training on how to promote DGL using Facebook Ads.
They say that you don't need any background in marketing or any experience to make money with their program.
This is another done for you business, where the products and the funnels are already created and they are proven to convert.
All you have to do, send some traffic to your done for you business and you're ready to earn commissions.
Digital Genius Lab is created by three digital marketers:
Melissa
Sean Malone
Chris Baden
They seem to be real and have had some real success online, I'm saying this because I publish reviews about scams all the time about scams with fake owners.
Examples? Click on some the reviews below!
I'm happy to say that the DGL owners are real and successful, so looks like you're in good hands (so far 😀 )
How Does DGL Work? How Are You Going to Earn?
You'll be Surprised!
I thought Digital Genius Lab was a training where you Learn How to Make Money Using your Passion or something like that
But to my surprise I realized there are two main ways on how you're going to make money with DGL.
Learn how to resell the Digital Genius Lab membership to other people
Or promote the Enagic's water ionization & filtering system and their products which are VERY Expensive.
It's ugly to hide to people the fact that they have to buy a water ionization products for a lot of money before making money!
Below I shed light on the training and then I will just to show you how much money this is going to cost you!
The Digital Genius Lab Training
The Digital Genius Lab training is all about how how to create a sales page that promotes DGL or Enagic using Facebook Ads.
The training comes in 5 modules which I breakdown for you below:
Module 1:  Create a Facebook Fan Page
The first model is for the complete newbies, you will learn how to create a Faceook fan page.
You will also learn how to make it brandable and successful.
Module 2:  Set Up Your DGL Sales Funnel
This module will teach you how to set up your own landing page where you're going  to promote Digital Genius Lab.
You will learn things like:
Pick up a unique domain name for your sales page
Create a Landing page
Buy an autoresponder like Aweber or Convertkit.
After you finish this model and apply what you learn, you should have created a page that looks like this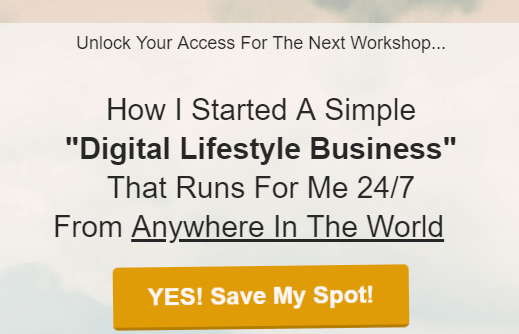 Module 3:  Everything Facebook Ads!
The third module is all about Facebook Ads.
You will learn how to drive traffic to the site you have just created by buying ads from Facebook.
Digital Genius Lab, say that each lead is going to cost you $4 which is good because if you make a sale it's going to be a lot bigger than $4.
Module 4:  Best Ad Types
This module is still about Facebook ads, but it focuses more on the best Facebook ad types.
There are many ad types that come with different sizes and shapes, but not all of them convert the same.
DGL is going to teach you how to determine the best ads types!
Module 5: Scaling & Improving Your Ads Peformance
The last module is going to teach how to anylize the performance of your Facebook Ads, so you can find the perfect formula to always create converting ads.
This training is about Facebook ads only, there is no other training after that, well until you pay more.
Below I will talk about how much this Facebook Ads training is going to cost you, and all the expenses involved!
Digital Genius Lab – What are the Costs?
Digital Genius Lab is pretty expensive, I don't like how they are not all that transparent about the costs of this product!
The Facebook Ads Training is going to cost $99 a month or $997 a year.
Then you will be asked to invest in a "more advanced training" called Fast Track Triple Pack which costs $297.
The costs don't even stop here!
Because you will still need to invest in a  Water Ionization system which has products that cost around $500 to $10,000!
The water filters belong to a company called Enagic which seems to be an illegal Pyramid Scheme!
Is Digital Genius Lab Worth the Price?
First of all, this is a Facebook Ads course only and the other stuff they want to sell you is hype and upsells to earn more from you
You're not learning other things like SEO, website building, backlinks and more.
These are VERY reliable ways to get laser targeted traffic and they are free, so you don't have to spend hundreds of dollars a month on Facebook ads!
My Recommended Training is going to teach you Affiliate Marketing, SEO, Facebook Ads for a lot less than what DGL Charges
Digital Genius Lab Ugly Truth
 Problems & Concerns
After having a deep look into Digital Genius Lab, I have came across different red flags which I breakdown for you in details below!
Is Digital Genius Lab a Pyramid Scheme? Yes!
Digital Genius Lab works like a pyramid scheme, if this is the first time you hear about pyramid scheme, it's basically an illegal business model also known as MLM.
Here's the Wikipedia definition of a pyramid scheme.

Digital Genius Lab teaches you how to resell their membership and products to other people.
The people you resell DGL to are going to learn to do the same!
That's how pyramid schemes work and you can clearly read that on Wikepedia!
A pyramid scheme is ILLEGAL and very risky, below I explain this point better.
It's a Very Risky Business Model!
Recently two very popular pyramid schemes called Mobe & Digital Altitude have been COMPLETELY shutdown by the FTC which sees these kind of sites as scams.
Here' what the FTC thinks about Pyramid schemes
Digital Genius Lab works exactly like Mobe & Digital Altitude, they also charge a lot of money, teach you how to buy traffic, how to create landing pages.
But they have been shutdown, needless to say that people who invested in them have lost all their hard work, business and investments!
I think DGL might have the same ending since they are a pyramid scheme too!
That's why I'd never invest in any website like DGL.
Why So Expensive?
An online business is meant to be a lot cheaper, you don't have to spend thousands of dollars to start earning, this is not a brick and mortar business!
The Digital Genius lab membership and upsells are VERY expensive and overpriced.
All they offer you is Facebook Ads training for $99 a month plus more upsells.
Their training is good but $99/month is a lot!
Plus you need to spend over $4000 on different water ionization machines from Enagic which cost tons of money!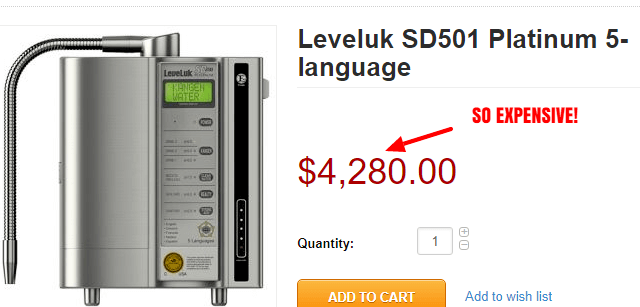 You can learn Facebook Ads, SEO, affiliate marketing, and how to build real websites, and you will get a keyword research tool, support and more from My Recommended Training! without paying all that money!
Digital Genius Lab is NOT BBB Accredit
ed
BBB is a company where people go to check if a certain company they are interested in is legit or not.
Digital Genius Lab has a BBB profile and looks like it's not even accredited and there are no reviews.
Now that does not mean this is a scam, but definitely not something good.
It looks like DGL is a new company that is less than 4 months old, I honestly don't trust new companies and would not invest in them unless they get some authority.
Lack of Transparency!
Trust and transparency are very important especially in this online world.
I don't like how Digital Genius Lab is hiding from you two things:
The fact you will promote an MLM product (Enagic)

The hidden upsells & costs
You won't hear about the above things in their webinar, training or anywhere, you will only find it when you actually purchase the DGL membership.
That's not honest.
Good Things About Digital Genius Lab
The Owners are Mentored by Russel Brunson
Russel Brunson is one of the most successful entrepreneurs and mentors, I have read his book DotCom Secrets where I learned lots of things!
Looks like the owners of Digital Genius Lab have been mentored by Russel, which only means that the owners are well trained on what they are going to teach you.
Good Facebook Ads Training
Digital Genius Lab is going to teach you Facebook Ads very well, because their training is good and covers everything about buying traffic from FB.
But $99 every month is a lot of money, because there are many places where you get the same training for a lot less.
They Give Back
Digital Genius Lab donates %1 of their profits once a year to an organization called NeverThirst that helps people have access to clean water.
That's something amazing that I respect.
Is Digital Genius Lab A Scam?
Digital Genius Lab is legitimate in my opinion, because the owners are real and successful and the training is good and works.
But I don't like their lack of transparency, they are hiding from you the real costs of the program and they will make you resell an MLM program which also comes with some heavy costs.
The Federal Trade Commission sees these business models as scams and that's why similar companies like Mobe have been hammered by the FTC.
DGL is a new website (less than 4 months old) I'd give it time before I jump into it.
If you want to start an online business without forking out your life savings, just keep reading below.
Build an Online Business without Spending a lot!
You can start your own online business without having to invest a lot of money.
I recommend you to check out My Recommended Program which is going to teach you:
How to create a website using your passion

How to monetize it with affiliate products and ads.

Get tons of traffic from Google, Bing, Youtube 

& More
You will get lots of support, help and training about affiliate marketing, Facebook Ads and many other things!
The good news is it's going to cost you $49 a month, you get everything without upsells!
Did I mention that you can try 10 lessons for free? (no credit card)
Click on the orange link below to sign up!
My Top Recommended Program! (Free to Join!)
Did you invest in Digital Genius Lab Already? Do you have anything you would like to share with us?
Any questions or comments? Just drop them below in the comments section.
Please click on these social buttons to share this review!