Is IPoll a Scam? Can you really get paid for taking surveys with Ipoll? Is it a waste of time? Before you register, read this IPoll 2017 review first!
I have tried many good survey websites like Swagbucks and Cashcrate.
But Ipoll seems to be a better option for people that only like to use their mobile phones.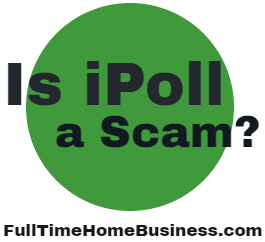 Just being able to use Ipoll on my phone is not enough does it pay cash?
Is it legit or another great way to waste time?
In this iPoll review, you can expect to learn all the important facts about IPoll.
What is iPoll Exactly?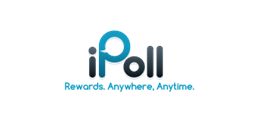 iPoll is a survey panel that was launched in 2008, it was called Survey Head then.
IPoll is made for mobile users so they can earn money in the go.
If you are looking for a survey panel app then iPoll is the app you want to download.
That said iPoll is legitimate but I'm afraid to actually recommend it as it has some complaints to consider.
The earning potential is also something that bothers me.
There are other complaints I am going to reveal in this Ipoll review.
How Does iPoll Work?
To get started you need to signup, confirm your email and tell something about you to see if you qualify.
You can take surveys on their official website but to make the most out iPoll you need to download the Ipoll app.
As you can see it's available for IOS & Android devices.
You can make money with Ipoll in two ways.
 1)  Surveys
Surveys are the main way to earn with Ipoll however the surveys you take are usually 20-30 minutes.
You earn $0.50 -$1-$2 per each survey you take.
I'm afraid that it's too much work for peanuts.
That's definitely less than minimum wage.
2) Missions
When you hear the word mission, you're like what the hell missions are?
Well, they are surveys but to complete them you need to get out your house.
Here's an example of a mission.

As you can see, each mission has limited spots and it tells you how much time is left.
iPoll Rewards & Payment Methods
There is so much confusion when it comes to cashing out with Ipoll.
The cashout limit is $10.
When you reach the $10 threshold you can't cashout via Paypal or Amazon Gift cards.
Because you need to reach $25 to get paid in gift cards and $50 to get cash (Paypal or Visa)
When you have $10 in your account you can only buy some magazine subscriptions which I don't think most people will be interested in.
iPoll Concerns & Complaints
These are some concerns and complaints that forced me to not recommend Ipoll.
1) Hard to Qualify for Surveys
The surveys don't pay much the worst thing it's hard to qualify for most surveys.
In your Ipoll account, you will see a list of available surveys but there will be always surveys that after completion you are told you don't qualify.
This scenario is usual when it comes to survey sites.
2) Not Available Worldwide Anymore
Ipoll used to be available in many countries but now it seems to be available only in the UK, Canada, and The US.
3) No Referral Program
Many survey portals and reward sites have good referral programs.
But iPoll does not have one which makes it almost impossible to reach that $25-$50 cashout threshold.
4)  Low Earning Potential
Since there is no referral program and they give you only long surveys that pay peanuts I thought it's not worth it.
The earning potential is very low.
5) Too Many Complaints at BBB
After looking on the web for what other people say about iPoll I was surprised to see many complaints.
I have found around 300 complaints at BBB (Better Business Bureau) which is too much.
Most complaints are about the surveys being hard to qualify for and some missing payments.
Is iPoll a Scam?
Ipoll is not a scam, but I don't recommend it because it pays less than minimum wage.
I think it's a waste of time.
If you like extra cash websites, then I'd recommend Swagbucks and Unique Rewards
But if you are looking for a serious & solid way to earn money online, then you won't find anything better than Wealthy Affiliate.
Wealthy Affiliate will teach you how to sell Affiliate products to people that are actually interested in them.
There are many lessons and video lessons that will guide you step by step to create a website that makes money.
Did I mention It's free to get started with Wealthy Affiliate?

Put Your Credit Card Away & Join Wealthy Affiliate it's $0 (FREE)

It's Your Turn!
Have you tried iPoll Before? Don't forget to share your experiences here!