Is The Easy Marketers Club a Scam? This program promises you easy money on autopilot, is it real or just another nasty scam?
After reviewing a program called the Free Money System now I find another similar one.
This one is called Easy Marketers club it doesn't only go with only that name.
The owner that calls himself an internet millionaire makes different sales pages with different names.
But he promotes only one magic software called Instant Income Producer.
So this review is about the Easy Marketers Club, Instant Income Producer and all the other names he keeps spitting out.
If you are wondering what his other nasty programs are here you go:
My Money Printer
EarnWithMike
EasyInternetProfitsShop
Click2Profit
Make 4.97 over & over & over
I'm sure he will spit some other names to catch other victims.
In this review, I'd like to show you KILLER PROOF as to why Easy Marketers club is a big scam

.
Name: Easy Marketers Club
Website: TheEasyInternetPlan.com
Verdict: SCAM

Check out my #1 Recommendation It's $0 (FREE) & See If it Works By Yourself

What is the Easy Marketers Club all about?
If you have watched the video, he literally says you can make over $1000 per day if you buy his Instant Profit Producer software.
He says that his software is invite based so to be enrolled you need to be invited as the program has limited spots.
That's a lie, that's just a tactic he is using to create a sense of urgency hoping you swipe your credit card without thinking twice.
The owner doesn't mention how you would be making $1000 per day.
But after digging deep on the web, I was able to find out what job he tells you to do.
Link posting which is spam, and you can't make money posting links
To make it worse, he says it takes almost no effort.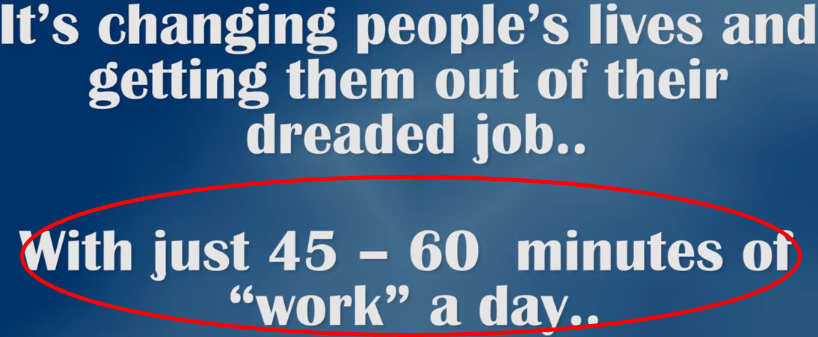 Now let me show you proof that we are dealing now with a massive scam.
1) The Testimonials are Paid Actors
If you have watched on of their videos probably you have seen some testimonies happy with payments they received from The Easy Marketers Club.
The truth they are only Fiverr actors, on Fiverr you can buy any testimonial you want for $5-$10.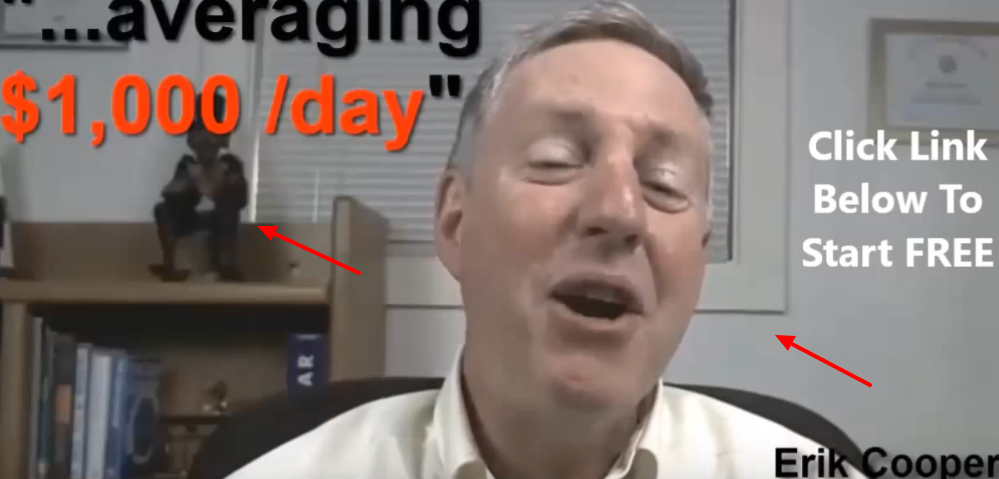 2) Fake Students
At some point, he mentions one of his students that claims she made her first gold commission using his system.
I took a screenshot of the part where he starts talking about his student.
If you are a Facebook user, probably you have already noticed that this is a screenshot of a Facebook post.
I use Facebook and I was so curious so I thought I would check out that profile of his student.
I did, and it turned out to be just a fake profile just like how I expected it to be.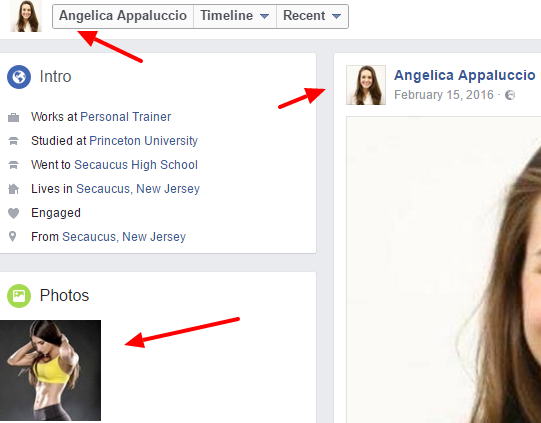 3) Everyone is Complaining
I have seen many people asking for a refund although the system says there is a 60 days money back guarantee they are getting no return because The Instant Income Producer is all fake.
I have found many negative reviews in Ripoff Report & BBB.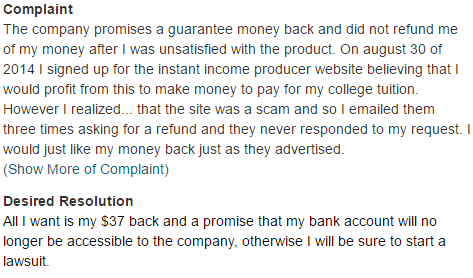 Read more on BBB.
Is The Easy Marketers Club a Scam?
The Easy Marketers Club is the best way to waste your time and hard earned cash.
The owner says he cares about you, not really as he only cares about his bank account being filled with other people's hard earned money.
With that being said making money online is not easy, there is no system that can make you money and make you rich overnight.
If you are looking for a realistic work at home opportunity I recommend you to check Wealthy Affiliate
It will teach you this.
I don't have to tell you how their training is excellent and how of a legitimate way to make money it is
When you can try it out for free with no credit Card requirement.

Check out My #1 Recommendation to Make Money It's $ 0 (FREE)

Any suggestions or comments are welcome.
If you want to share your experiences feel free to drop comments below!