Is the Free Money System a scam? Can you become a millionaire in 90 days? Can Walter Green help you become financially free? In this Free Money System review, I reveal the truth.
Another day another landing page with a video where someone says they have found some mysterious secret to unlimited financial freedom and how they struggled with money until they found the actual system.
That seems to be the case with The Free Money System by Walter Green (probably a fake name) this guy says that he found the secret and willing to share with only seven people that will eventually become millionaires within 90 days.
I am sorry to tell you that those guys will never make you rich, they just want to steal the most money from you.
If you are curious in having a quick look at the other guys that have also found the secret to financial freedom, I got three examples for you, The Quick Cash System, Millionaire Bizpro, and My Millionaire Mentor
What's common between those three systems? SCAMS!
Let me show you why The Free Money System is fake with proof, let's get started with the review:
Free Money System Quick Review
Website: FreeMoneySystem.net
Price: Minimum Deposit: $200
Owner: Walter Green
Recommended?: NO
[thrive_link color='orange' link='https://fulltimehomebusiness.com/is-wealthy-affiliate-worth-it' target='_blank' size='big' align="]Legit Online Business Training for Newbies![/thrive_link]
What is The Free Money System?
The Free Money System is a fully automated trading robot which claims to make you a millionaire in 90 days.
How can you become a millionaire in the next three months?
By simply investing at least $200 and clicking a few buttons and the system will make you rich, guaranteed.
Yes I believe you!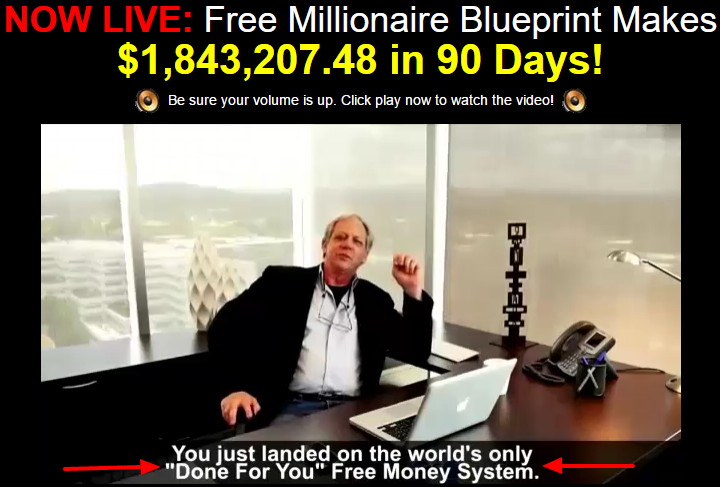 Let me share with you why the free money system is fake.
1- Free Money System Video

After watching the video, you will see some testimonials that claim to be millionaires thanks to this system, but the truth they are all fake testimonials usually bought from Fiverr for $5.
If you have a look at Millionaire bizpro and The Easy Marketers Club (similar scams), you will see that the testimonials are top rated Fiverr actors.
2- The 7 Millionaire Available Spots
Walter Green says that there are only seven posts available then the site will be closed, trust me every day the site is open and that counter is all fake.
There is something you can do, just go to their site and pay attention to the counter.
Stay on the landing page until the counter says one spot is available, then just delete your cache, and the counter will start counting back from seven.

3- Nothing is Free on Free Money System
They claim that the service is free, but all they want you to do is to deposit the $200 then you will be continually asked to deposit $1,500 to $8,500 to speed up your way to becoming a millionaire.
They want you to keep investing, so they keep making commissions, they don't care about you succeeding or not, their goal is to make you invest the most money possible.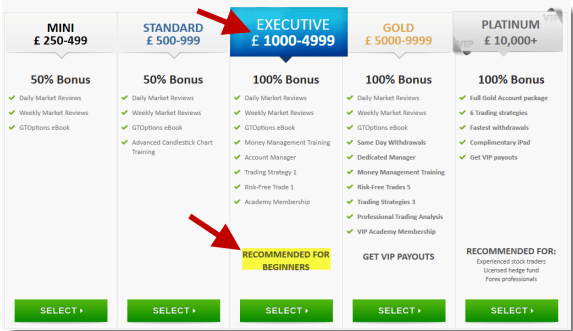 4- The Risk Disclosure
Ok, Walter Green promises you to become a millionaire in 90 days, he literally says so.
But why I can read this on their site?
Why don't you just mention that Binary options are full of risk in the video?
Of course Walter Green doesn't want you to see this, he wants you to invest recklessly so he and his ' dream team' earn commissions.
5- The Fake Testimonials
Being a millionaire feels so good! Remember the video testimonials?
If you click on the disclosure in the footer area of  their site you will read this:

So the video is for entertainment purposes? Oh, I thought this was something that will make me a millionaire!
Hey! Would you search for this disclosure after watching the video?  I don't think so.
Is The Free Money System a Scam?
If that is not enough to prove this is a scam, I don't know what will.
I would run away from this system, if you want to get into trading, you need to learn it by yourself or take a good training, no one will give you free money.
Here's an amazing Legit Trading training for Beginners
If you are looking for a legitimate way to make a living from your passion, I recommend you to check
My#1 Home Business Program:  It's free to get started, and you will learn how to work from home using your passion, if you want to earn a living through honesty and hard work, it might be the opportunity you have been looking for.
---
Do you have any experiences with The Free Money System? I would love to hear your thoughts