Is Vindale Research legitimate? Or another time wasting scam that you should avoid? Before you sign up, you MUST read this Vindale Research review it might save you time and energy.
Surveys are an easy way to earn money online since they don't require any special skills but unfortunately some survey sites either don't pay you for your hard work or get you to take lengthy surveys just to earn pennies.
Vindale Research is not a scam; it's legit indeed.
Since you are here because you want to make some extra cash online or maybe a full-time income.
Let me invite you to a program where you can make real money with your hobbies and interests.
It's free to get started and you get to learn how to start a real home business from your passion 
Let's continue with the review.
How much cash can you earn? Are surveys the only way to earn with Vindale Research?
What is Vindale Research and How Can You Earn Money?
Vindale Research is one of the oldest survey sites, and they have paid out every member, so it's not a scam, but there is a problem.
Like any other survey site, you can't make any significant money doing surveys. Usually, you earn less than 40 cents for a 15 or 20 minutes survey.
Sometimes you find yourself taking a half an hour survey just to realize that you don't meet their criteria, trust me this happened to me and I was frustrated.
: Are surveys the only way to earn?
There are other ways to earn which are the following:
Vindale Videos
You can make money watching videos but only survey videos, you need to be eligible to get paid to take survey videos.
Reward Mail
Earn money by simply viewing paid promotional messages, you can choose the type of emails you can receive, you can receive surveys and opinion polls, you receive a few emails every week, every time your share your opinion you earn $0.25.
Member Photos
Submit your photo where you show your Vindale Research earnings to earn an easy $5.
Daily Conversation
Every day they post a new question on their website, every week they pick the top 20 commenters each winner earns $0.50.
Reward Codes
On their blog, Twitter, and Facebook page they have contests, you can participate and see if you can win reward codes that you can redeem on their rewards codes page for cash.
Referral Program
The only thing I like about VR is their referral program, you earn a sweet $5 for every person you refer, note that the person you refer needs to make at least $1 so you get credited the $5.
The Good and Bad
Like any other site, Vindale has some pros and cons.
The Good
They Pay in Cash (not in points like most Reward sites)
Easy Payments via Paypal
Good referral program
Different ways to earn
The site is easy to navigate and looks good.
They have active social networks and a blog where you can interact with other members.
Good support, you can contact them if you have issues and they are responsive and friendly.
The Bad
Not available worldwide
You can cash out only when you reach $50 which is hard to reach considering the low earnings.
Some surveys promise you to earn $40, but you will need to pay $30 to take the survey then you get the $40 so what you earn is $10. not bad but a bit misleading and you have to do lots of things to earn that $10.
Is Vindale Research Legitimate? Is it Worth your Time?
Vindale Research is legitimate in the sense that if you do what they ask you, you get paid for sure, but the problem is the low earnings and the hard work involved.
Swagbucks and Gift Hunter Club are similar sites that I use.
Ever thought about starting a home business from your passion?
I can help you with that, I will guide you step by step and help you start a website from your passion like mine, it's so easy especially with the training I have followed.
It's free to get started no credit card required.
You get ten free lessons and many other great features; I am sure you will love it.
Click the image to get started.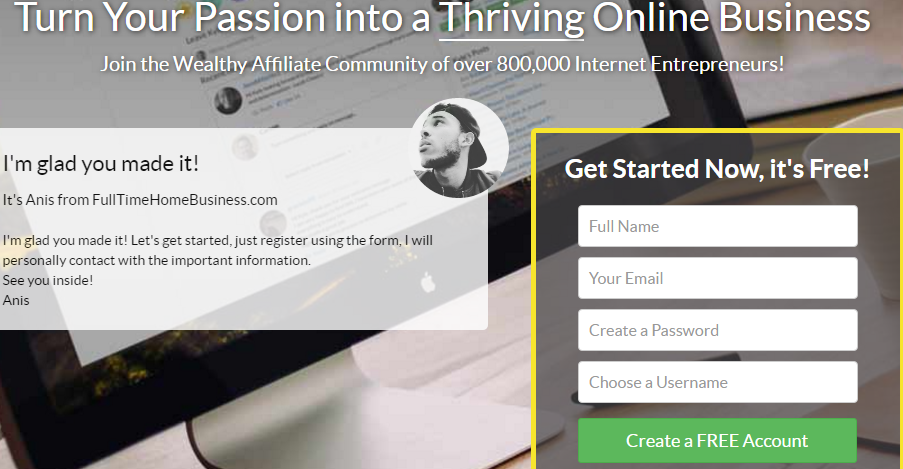 ---
Have you ever tried Vindale Research? Let me hear your thoughts!