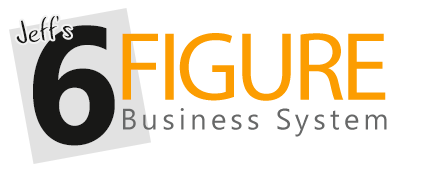 This is going to be a review of Jeff's 6 Figure Business System
This system claims that is going to earn you up to $10,000 per sale
Is this another scam full of BS system or a legitimate affiliate marketing training?
To learn all the truth about Jeff's 6 Figure Business System simply read this review until the end of it.
Without any further ado, let's get into it!
Jeff's 6 Figure Business System Review
Name: Jeff's 6 Figure Business System Review
Owner: Jeff Lerner
Price: Very expensive
Recommended? NO
[thrive_megabutton mt="Recommended Training for Making Money Online" st="" color="orange" link="https://fulltimehomebusiness.com/wa-story/" target="_self" align="aligncenter"]
---
What is Jeff's 6 Figure Business System?
Jeff's 6 Figure Business System is a training platform which teaches people how to make money online
This platform was created by Jeff Lerner who is a digital marketer that has been successful online
Jeff created this system to help newbies make money using his tools and training
However, I'm pretty familiar with Jeff products
I remember reviewing his other products which are
One thing that I always notice about his products is they are usually low quality
They don't have enough information to make you money and they focus on selling more and more training that can result in investing a huge deal of money.
All Jeff systems are full of hype as they keep promising you how easy it is for you to earn money
At the end of the day, they turn out to be huge disappointments
Looks like that's exactly the case with Jeff's 6 Figure Business System
How Does the 6 Figure Business System Work?
If you purchase Jeff's system you will learn how to market the same program you purchased
Jeff doesn't teach people how to make money selling other people products
He will teach you how to sell Jeff's 6 Figure Business System!
As you go forward with the training you will learn how to create fake websites and dodgy sales pages where you promise people to earn six figures even though you haven't earned a cent yet.
It's basically a kind of pyramid scheme because the program is all about inviting other members.
That's why there are many scam sites promoting Jeff's 6 Figure Business System
When you join this system you will be creating the same scam sites that claim that everything is done for you and you can earn money on an autopilot.
There is nothing such that because you will need to work your butt off as you need to find people that will buy this training.

How Much Does it Cost?
To get started with Jeff's 6 Figure Business System you need to pay $49/month
By paying that monthly fee, you will get some basic training
After you complete this basic training you will have the right to promote it
However, the commissions will be peanuts
That's when you will be asked to upgrade to the higher memberships
Ok, the higher membership will allow you to earn a whopping $10,000 per sale!
But there is a catch
Before you can earn that much per sale you will need to make an investment
You will need to invest more than $20k upfront!
After you invest that heavy amount you would have bought the right to promote the high ticket system
Whenever someone buys it, you will earn $10,000
But the problem here is it's VERY hard to convince people to spend around $20k-$30k
There aren't many people out there that will trust a dodgy looking system like this honestly
Chances are you are reading this review because you're skeptical about Jeff's 6 Figure Business System
The worst part about it, is there are more thing you need to invest in
Like you need to buy more tools (landing pages builders, autoresponders, extra training…) and traffic.
In a few words, Jeff's 6 Figure Business System is very expensive!
The Pros & Cons
Pros
Good Training
Money can be made with this
Cons
So expensive
Misleading and full of hype
Not honest and transparent about the real price
Not many people succeed with this
Is Jeff's 6 Figure Business System a Scam?
To be honest calling this program a scam is too much
But it's not even legit
People do get paid if they generate money with Jeff's system
However, I don't recommend because it's shady and unethical
Jeff's 6 Figure Business System trains people to create fake and full of hype sites that target newbies.
Most of Jeff's affiliates are shady and lie in order to make commissions and that's a result of Jeff Lerner's system.
I don't recommend this training for the following reasons
Costs so much money
It's unethical
Hard to make money with this training
I joined this Legit Make Money Online training 2 years ago, and I have been making money since then.
I recommend you to check it out if you want to learn how to earn money the honest way.