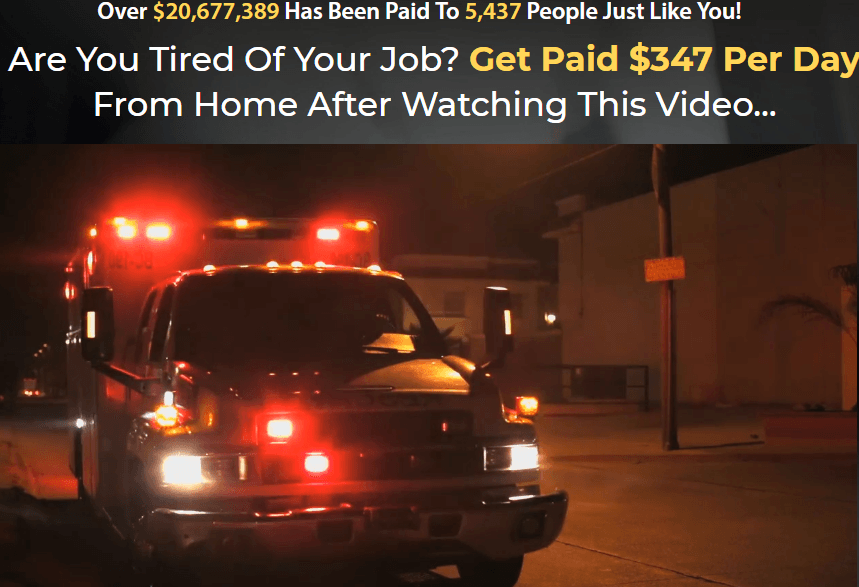 The Job Killer System is promising you to earn quite a lot of money that is going to kill your job as the name suggests
But can it really be true?
I see programs everywhere making the same claims but 99% of them are total scams
Is this the case with the Job Killer System?
I am pretty sure many newbies will be rushing to buy this system
On the other hand, many savvy people will be looking for Job Killer System reviews.
That's why I am going to shed the truth about this new Jeff Lerner System
So Is Job Killer system a Scam?
Let's find out!
Job Killer System Review
What irritates me about this program is there are many alerts like the spots are limited or this system is going to be shut down if you don't take action now.
That's a complete load of BS
The Job Killer system is just trying to make you rush so you don't do your homework.
One thing I couldn't help but notice is the fact that Jeff Lerner owns two other systems that are definite scams
The systems I am talking about are called The Job Quitter System and the Ultimate Laptop Lifestyle
They both promise you to earn more than $500 per day
Feel free to click on them to read my reviews on them.
[thrive_megabutton mt="Make Money Online? Grab this Amazing TRAINING!" st="" color="orange" link="https://fulltimehomebusiness.com/is-wealthy-affiliate-worth-it" target="_self" align="aligncenter"]
What is Job Killer System?
The Job Killer System is a new system released by Jeff Lerner who is notorious for creating scam programs that target newbies to the make money online arena.
So Job Killer System claims that the hard work is done for you
all you have to do is buy the program and that you will start your $347 per day days on autopilot
There is no clear explanation about how that money will be made and what you are supposed to do.
Job Killer System is full of empty promises and lies in a nutshell.
What the Job Killer System does is it will try to get you to pay for these 3 programs:
Jeff 6 Figure Business System
Aspire Today
How Does Job Killer System Work?
This system is not called Job Killer System it's just a page that is misleading you to buy other products so Jeff Lerner earns commissions from you.
The main product that Jeff Lerner promotes is called Digital Altitude.
What is Digital Altitude?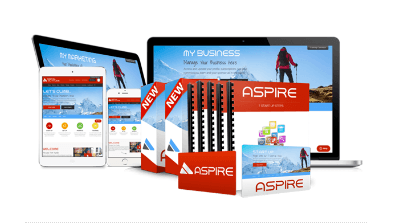 Digital Altitude in a few words is an expensive MLM training that is going to teach you how to lie to people and try to sell them Digital Altitude (pretty much the same way it was sold to you)
You have probably noticed all those pop-ups and limited positions on the Job Killer System website
Those are fake counters that you can reset by simply refreshing the page.
Another product Jeff Lerner tries to sell you is called Jeff's 6 Figure Business System
What is Jeff's 6 Figure Business System?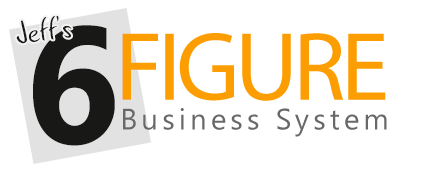 This is a 7 days long training that will teach you the basics of affiliate marketing
You will be given tools and done for you sales pages that you can promote
Within the 6 Figure Business System, you will have to buy a bunch different of products
Then you are required to purchase one of Digital Altitude high ticket products that you will promote applying what you have learned from Jeff's 6 Figure Business System.
This is essentially how the Job Killer Works
You are continually funneled into more and more programs so Jeff Lerner could earn more commissions.
How Much Does the Job Killer Cost?
In my opinion, you need to know how much a particular product costs before you buy it
The Job Killer System is hiding from you the real cost
But you're in luck because you are going to know the truth about their real price if you keep reading the rest of this review.
So here's a breakdown of the price of the two products that the Job Killer system wants to sell you.
Aspire Today
The main system that the Job Killer System wants you to buy is called Aspire Today
Aspire Today is part of Digital Altitude (which I talked about earlier)
AT will teach you to promote them
In a few words, you will get paid every time you get someone to buy Aspire Today
Jeff Lerner is also an affiliate of AT he created the Job Killer System to promote it.
What bothers me about Aspire Today is the fact that you have to buy tons of products that cost a lot of money before you start earning commissions
The cheapest product you need to buys costs $600 while the most expensive one costs $30,000.
You are going to need to buy each product if you want to earn high commissions.
learn more about Digital Altitude and their pricing by clicking here.
[thrive_megabutton mt="Earn a Full Time Income Online! Free to Join Training!" st="" color="blue" link="https://fulltimehomebusiness.com/is-wealthy-affiliate-worth-it" target="_self" align="aligncenter"]
Jeff's 6 Figure Business System
The Second program that Jeff's tries to sell you through the Job Killer System is called Jeff's 6 Figure Business System.
This one also costs thousands of dollars, you need to spend money upfront before you start to promote and generating commissions.
You can make money with Jeff's 6 Figure Business System just remember that you need to invest massively upfront and there is no guarantee that you are going to earn money.
Can You Make $347 Per Day? Is Everything Done for You?
Jeff Lerner is very good at playing with words, you have probably noticed that by watching the Job Killer System sales video.
Normally if you work hard on an online business consistently, eventually you will have a business that is semi-automated
But that doesn't mean that someone else can give you or promise you to earn a specific income on an autopilot
That's complete BS
The best part is the Job Killer System says that this is all done for you
You don't have to do anything other than swiping your credit card and enjoying your commissions
If that is the case why do you need to take their training?
Can you smell Jeff's BS? This is really ridiculous in my opinion and it does not make sense.
The Job Killer System is planning to earn money by selling other products that seem to be shockingly expensive.
We are talking about more than $150,000 that you should invest to be all in!
Job Killer System Pros & Cons
Pros
You can make money (but it's going to be in an unethical way)
Cons
Very Expensive
Not transparent about the real price
Fake income claims
It doesn't work
Low success rate
Fake scarcity tactics
Full of lies and deception
Is Job Killer System a Scam?
Job Killer System is 500% a scam, Jeff is just playing with words to make things sound better.
Job Killer System isn't even a system or a training it's just a squeeze page that misleads you to buy Digital Altitude and Jeff's 6 Figure Business System
You are free to buy any product you want
But here at FullTimeHomeBusiness.com, we don't recommend Job Killer System because it's a clear scam!
If you are still looking for a legit way to earn money then have a look at