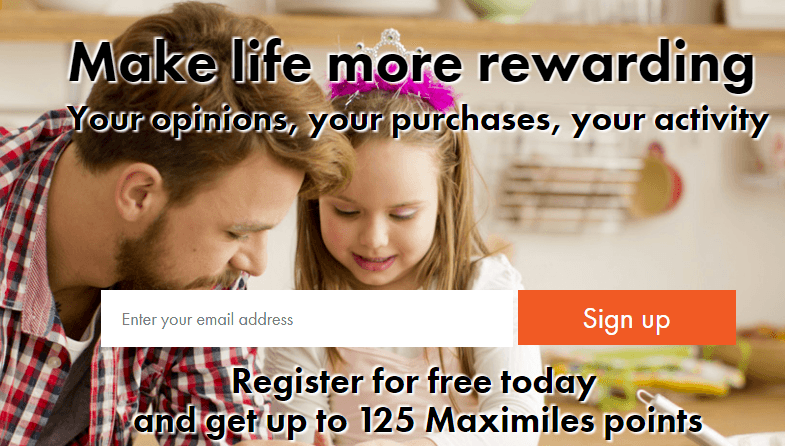 If you are from the UK and you have been looking for ways to earn some extra cash online you came across Maximiles but you are not sure how it works or if it is legit?
This is going to be a Maximiles review, I'm going to share everything you need to know
If you want to learn more about this UK reward site and learn about other free ways to earn extra cash you're in the right place!
Maximiles Quick Review
Name: Maximiles
Website: Maximiles.co.uk
Type: Survey/Reward site
Rating: 3/5
What is Maximiles?
Maximiles is a website where you can get paid to do various simple tasks
if you are familiar with Inboxpounds and SendEarnings they are similar to Maximiles.
This reward site is only available for the UK residents
If you're not from the United Kingdom you want to look for something else.
Here are some High Paying Surveys for non-UK residents!
Owned by Bilendi Limited
Maximiles is owned by a large company called Bilendi Limited that was in business since 1999.
Bilendi Limited boasts over 2 million members and it's considered the best in Europe when it comes to making people earn money doing surveys.
With all that said, Maximiles is a legitimate website that works
However, there are many things that I don't like about it, I think there are better reward sites out there.
How does Maximiles Work?
The signup process is very easy and fast, just sign up using your email address and confirm it
If you have a promotional code you will get more points added to your account.
Once you login to your Maximiles account you will find different ways to earn (more on that later)
Start earning points, any points you earn can be redeemed for cash (More on how to get paid later)
How to Earn at Maximiles
There are different ways to earn with Maximiles, here are some of the best ways
1) Surveys
Taking surveys is the main way to earn points with Maximiles
The surveys are quite long 15 to 30 minutes per survey
The pay is quite poor in my opinion as you get 100 to 400 points per survey
Long surveys give more points obviously
One positive thing is you get 5 points if you don't qualify for a survey not much but better than nothing.
2) Read Emails
Reading emails is not something that is going to make any desirable money
You get 5 points for every email you read
The pay is miserable as hell but at the end of the day, you are doing nothing but reading emails.
To receive paid emails you need to tick the box that says Maximails during the signup process.
3) watch Videos
By watching videos you will earn the same amount you would make reading emails (5 points)
You need to watch and rate videos
The videos are really short no more than 60 seconds.
4) Earn Rebates
Maximiles also allows you to earn rebates when you go shopping
You earn around 100 to 200 points for every pound you spend
Not much but still better than nothing.
5) Sign up on other Websites
This one is another easy way to earn points
You get around 100 to 300 points every time you register on a website.
However some sites may ask for a credit card, remember always to unlink it later.
6) Refer your Friends
Referring people is what makes most reward sites good
In fact, you earn 1,500 for every friend you refer
If someone joins under you, they will earn 250 points
With that said, you won't find my referral link on this post as I am not promoting Maximiles
I think there are way better sites like Swagbucks that pay more.
7) Maximiles Mobile App
If you prefer to earn points with your smartphone instead of your computer or laptop
Maximiles has a cool app available for IOS and Android phones.
How Does Maximiles Pay You?
There are thousands of Rewards you can redeem your Maximiles points for
However, the rewards are only physical products that need to be shipped to your house
I'd prefer getting paid in cash or at least in gift cards.
With that said the physical products are very expensive and disappointing
It's very hard to earn points, but a USB stick costs 3,000 points?
You need 2.500 points to get a mug?
I don't know about you but this is not worth it in my opinion.
What I liked about Maximiles
Free to join
Good referral program
Different ways to earn
many rewards available
Positive reviews by members
What I did not Like
No Paypal payments
The rewards are pretty disappointing.
3,000 points for a USB stick?
Not easy to earn points
Available for UK residents only
Is Maximiles UK a Scam?
Maximiles is NOT  a scam it's a popular site in the UK
However, I don't think it's one of the best
I have many complaints about like the rewards
It's not easy to earn points and products like a Mug require up to 3.000 points.
I don't know about you but that's not worth it for me
If you are looking for a good and better option to earn extra cash online
I recommend you Swagbucks it's perfect for UK residents
You can also check out these High Paying Surveys.
---
Do you have any experiences with Maximiles that you can share with us?
Let us know by leaving comments below