Millionaire Profit club is a website that was recently released, I have been having a closer look at this work from home program
Is it legit or a scam?
Make sure you read this honest review to find out the truth about this new product!
Millionaire Profit Club Review
Name: Millionaire Profit Club
Website: MillionaireProfitClub.com
Owner: Bob Becket
Price: advertised as free but the owner makes money when you spend $1000's on his tools.
Rating:

3

/5
What is it?
Millionaire profit club refers to an online money making system designed by Bob Becket.
It's similar to different programs I have reviewed recently like
The system comprises of free courses designed to teach people profitable ways of making money online.
The course covers six different steps that show you how to earn money through the online platform.
Although the Millionaire Profit Club offers free training, you have to buy the tools for use.
Joining this platform is free! However, you have to purchase the essential tools for your business.
Bob makes money when you buy the tools he suggests you.
The invitation page also has some referral links which direct you to other sites.
Every successful conversion earns Bob profits.
How Does Millionaire Profit Club Work?
Once you sign up, Bob advises you to join his Millionaire Profit Club Facebook group
This Facebook group is a secret group where members get a chance of communicating with Bob and other people involved in this program.
You can make inquiries and share your success or experience via this page.
Secondly, Bob sends you another video that encourages you to go through all steps and he also emphasizes the importance of undertaking full training for you to make significant income.
The third step involves getting a free website setup.
Under this stage, he encourages you to get a free website by signing up for a site called ClickFunnels.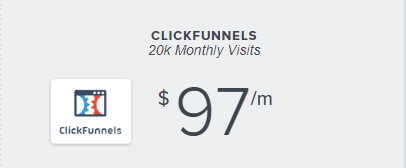 ClickFunnels are small websites designed to make sales.
By signing up for Bob's referral, you will get ready funnels free of charge.
The link earns you free seven website templates when you sign up for an account.
The tool retails at $97 per month and I think there are many good alternatives on the market that are way cheaper than this
In my opinion, Bob picked up ClickFunnels more because it's going to make him the healthiest commissions
Signing up for the ClickFunnels enables you to start making money by selling other people's products.
You can liaise with commercial websites like Amazon to sell products advertised on their sites.
Every time you convince a potential customer to buy a product through your link you earn money.
The websites allow you to sell as many products as you can by sharing links either through emails or directly on your websites.
[thrive_link color='orange' link='https://fulltimehomebusiness.com/is-wealthy-affiliate-worth-it' target='_self' size='big' align='aligncenter']Legit Training to Earn a Consistent Income every Month! [/thrive_link]
What do You get inside Millionaire Profit Club?
With the Millionaire Profit Club, you will learn how to set up your email system for sending out automatic emails to your email list.
Bob advises you to use an email system called New Lifestyle.
This company deals in health products, and you can sign up to sell their products and recruit other members.
Every successful sale earns you money. Also, you receive a commission if those who sign through your link make a successful conversion.
So by signing up to Bob's platform, you get an email system that generates income for you.
Another step is joining a program called Email Coalition which costs $297 (upfront)
This program teaches you how to make money using email marketing.
The last video talks about generating traffic to your website.
Bob recommends a traffic generation resource called "Traffic For Me."
You will use this company to help you increase traffic to your commercial website.
They sell solo ads and links people to your site.
Is Millionaire Profit Club a Scam? Final Opinion
Unlike other websites that claim to make you rich overnight, the Millionaire Profit Club Isn't a scam.
It seems like a legitimate way of earning money if you follow the steps provided.
The system teaches you how o make money online through email marketing and affiliate marketing.
It is a reliable way to make money given the vast market provided by the internet.
With that said I wouldn't recommend the Millionaire Profit Club for the following reasons
It's still a new product (not even a month old)
Bob promises you to earn money fast (something we hear all the time but it's unrealistic)
It might turn out into a scam (this happens very often)
Definitely NOT for newbies
It's not so affordable (you need to pay $97/month only for the landing page builder!)
It looks like a way to collect as much money as possible from you

If you are new to the online marketing arena, you have a little budget and you need a training that comes with the support I don't think the Millionaire Profit Club is for you.
I invite you to have a look at My #1 Rated Money Making Training for Newbies!
which is free to try and it's a great affiliate marketing training for newbies that want to create a successful online business.
---
Do you have experiences with Millionaire Profit Club?
I'd like to hear about your experiences
Feel free to drop comments below they will surely help people make up their minds!