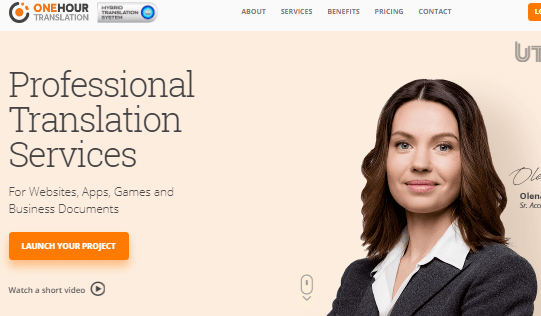 This is a One Hour Translation Review; OHT is an online translation service that pays you to translate, can you EARN money translating online with them? Is it worth your time?
Did you hear about One Hour translation and want to make sure if its worth it?
In this review, I am going to cover everything you need to know about it, and I am also going to show you what other people say.
Without wasting time lets get started
---
Name: One Hour Translation

Website: OneHourTranslation.com
Overall Rank: 7 out of 10
Want to Start an Online Business? Top-Rated Training for Newbies
---
What is One Hour Translation?
OHT is an online translation service that offers quality translations within an hour, the company it's legit and paying and it's been there since 2008.
I did not know about this site until I met one guy after a short conversation we found ourselves talking about making money online.
I was surprised to speak about that subject with an offline friend. Usually, when I bring the make money online subject my friends don't get it.
This guy told me that he makes money translating texts to different languages online, I asked him where then he mentioned one hour translation.
After doing research on Google, I found out that is a legit site and nowhere am I am writing a review about it because I think if you know at least two languages it could be an excellent way to make a living online 🙂
If you have texts that need to be translated, it might be a good option for you too.
How Does it Work? 
It's easy to get started; you need to register as a translator, fill out all the required fields, add the languages you speak and upload your CV.
Make sure you upload a good profile picture. As people will look at your profile before ordering any of your services.
To be a verified translator you must choose a payment method; you can get paid by Paypal or have them to mail you a free Payoneer One Hour Translation Master card.
Once you decide how you want to get paid and your card or Paypal gets approved, then you will become a Verified translator.
The verified translator status is not enough to get to work.
Since you have mentioned you speak some particular languages you need to prove that you are actually good at them.
If you show that you really speak those languages, then you will become a certified translator.
To become a certified translator you will have to pass a 60 minutes test; they usually give you a text that you need to translate from a language to another.
Let's say that you have mentioned you speak Italian and English, in the translation exam you will have to translate a text from Italian to English and vice versa.
After you pass it, then you can upload your language certificates if you have any.
Once you become a certified translator, you get paid 11 cents per word.
They have different badges that you can earn.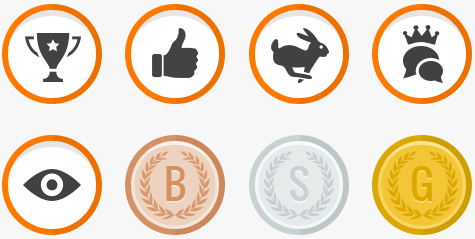 For instance, there's the Bronze translator badge that you can reach if you translate at least 10,000 words.
While the silver and gold badges differ on many parameters like votes likes, the feedback received and more.
Apparently, the translators holding the gold badge, receive more offers and earn more.
One Hour Translation Support and Tools
They have a great support team; that really helps you when you send them a ticket.
They have many tools that will make your translation process easier.
One of the best features of One hour translation is their community, there you will get a lot of support, you can share your thoughts and experiences with other members.
And also grow as a translator.
What do other People Say
Well, there are many happy users there, I have also read a fair amount of one hour translation complaints, but the company remains legit and paying.

If you want to read more opinions click here
The Good & Bad
These are the pros and cons of One Hour Translation.
The Good
Fast Payments via Paypal or Payoneer.
Free Payoneer Master Card Delivered to your house.
Great and helpful community
The Bad
The site is called one hour translation, some translators take like 48 hours to finish the work. The users are not happy with that, as the service promises that the work will be completed within an hour.
It's good to have the members take a 60 minutes exam to make sure they are good translators, but some members received low-quality translations.
While some translators are serious and offer value some other translators offer nothing good and OHT needs to do something.
One hour Translation Review: Final Opinion
One Hour Translation is a good and paying site, if you want to order something there you need to be careful and make sure you order services from translators with gold or silver badges.
If you want to work with them, make sure you do your best and work hard to make the clients happy, this will result in lots of offers, therefore better badges and a steady income.
If you want to become a translator on One Hour translation here is a person to take as an example 😀
You can definitely make $30 per hour if you work hard, your earnings basically will depend on how good your services are.
This site is really good.
JOIN One Hour Translation TODAY!
If you want a better way to make passive income with languages
You can create an online business where you help people learn a certain language
You can promote a lot of affiliate products and make money while you sleep!
If you want to start this kind of online business
then you may want to check out My #1 Recommendation!
Do you have any experiences with One Hour Translation? Please share with us your thoughts
If you liked this review please share it with your friends, I would appreciate it!
Don't forget to leave a comment if you have any questions!