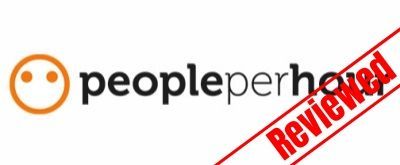 Hello! Welcome to my People Per Hour Review! (Updated 2022)
Freelancing is a great way to earn money online. You can put your skills to good use.
In this review, we will talk one of the websites that services freelancers and businesses online.
What is People Per Hour? How does it work? Is People Per Hour a scam? Or is it legit?
Those are some questions that will be answered.
So, without any further ado, let's get this People Per Hour review started!
People Per Hour Review: Quick Summary
Name:  People Per Hour
Website: https://www.peopleperhour.com/
Founder: Xenios Thrasyvoulou and Simos Kitiris
Year Founded: 2007
Type: Freelance website
Rating: 3/5
Recommended? Yes, for some.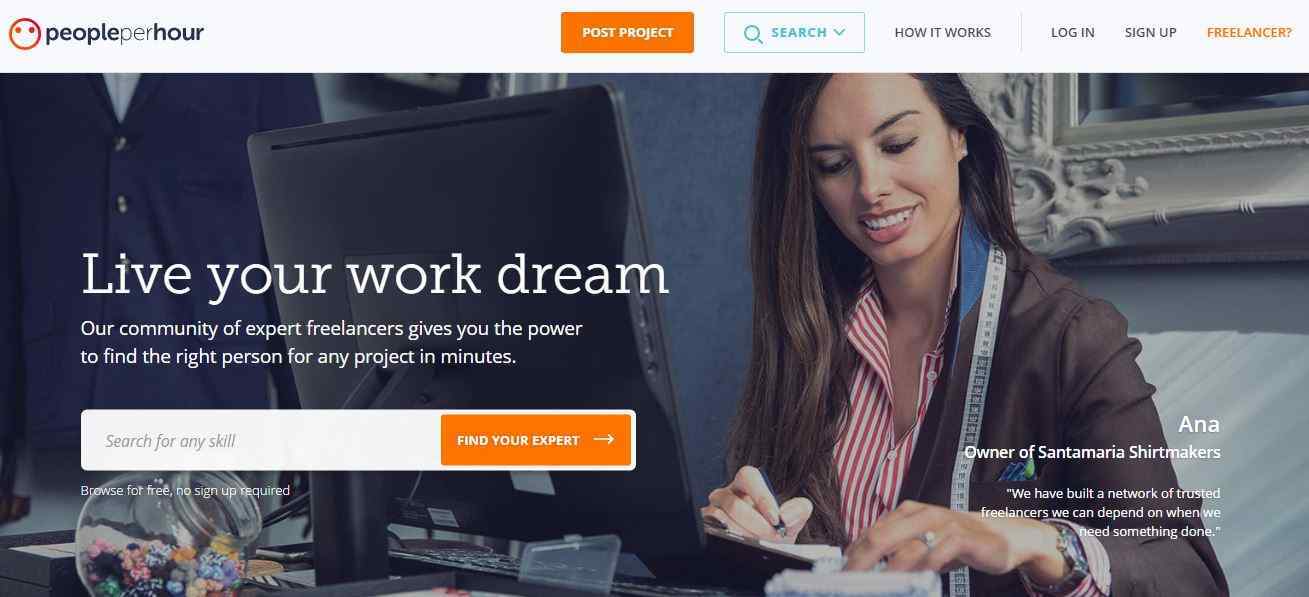 What is People Per Hour?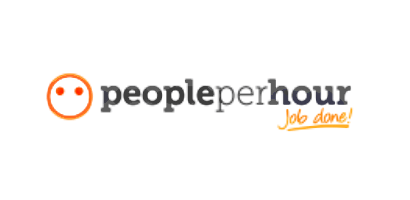 People Per Hour is a UK-based online platform where businesses and freelancers work together.
It was founded in the year 2007, by Xenios Thrasyvoulou and Simos Kitiris. Moreover, it has offices in London, Athens and Rajahmundry.
All in all, this online freelance marketplace is a fast outlet for businesses and employers to look for the right candidates to help them in certain projects.
Furthermore, freelancers will have the opportunities to earn money online in this website.
Job Categories at People per Hour:
Business
Design
Digital Marketing
Marketing, Branding and Sales
Music/Audio
Social Media
Technology and Programming
Writing and Translation
How does it work?
Basically, People Per Hour is like a middle-man between employers and freelancers.
In this website, freelancers can create their own profiles and accounts. There, they can indicate their experiences, skills, work samples, salary rate and more information about them.
Additionally, they will require you to provide your bank details. This is so that People Per Hour will know where they will send the payment.
So, this will be the basis for employers to know if they are the right candidates for the jobs they are offering.
For them to apply for a job, they must bid on them. Then, employers will review these bids.
However, they can also post "offers" which are specific services with a fixed fee. Employers can view this too.
Are you looking for a better way to earn money online? Well, here it is.
As for the employers, they are the ones who will post jobs. Furthermore, there are 15 categories in which they can post.
There are two ways for them to get a freelancer.
One is they do the search themselves. So, they can check out different freelancers' profiles and even their feedback.
Or they can view freelancer's bids on their projects. Then, they can start sorting them out from there.
How do I get started with it?
First, you need to sign up and create an account in People Per Hour. There, you will have to provide information about yourself.
This includes your name, email address and password. Furthermore, you have to indicate whether you are a freelancer, employer or both.
Afterwards, you fill up your profile, providing the required information. Afterwards, you can start doing what you want to do.
So, Freelancers can pass bids. However, employers can post jobs.
Whenever an employer responds to a freelancer's bid, the website will allow them to communicate through a workstream.
Regardless if they have accepted or declined the bid, People Per Allow will create an email conversation between them.
With that, they can discuss everything until they can arrive in an arrangement or deal.
People Per Hour Review: Payment
People Per Hour determines the salary by either a fixed amount or by hourly rate.
People Per Hour accepts anyone who wishes to become a freelancer or employer.
When a client avails of a freelancer's service, the clients money will be held by the system until the job is done. So, this means that you will receive your payment after you finish your job without worrying if the client will not pay you. However, the client must be first satisfied with the work you provided before the system will release your payment.
Plus, here are some fees you have to keep in mind:
Currently, there is a 20% service fee (without VAT) for earnings below $700 per client.
7.5% service fee (without VAT) for earnings in the $700-$7,000 range.
3.5% service fee (without VAT) for earnings above $7,000
However, the currencies in the website is only limited to three: USD, GBP, and EUR.
However, anyone can have the option to have the payment via a UK bank account. On the other hand, there are other payment methods as well. An example is via Paypal or a bank.
Mostly, the transactions will be completed within 3 business days.
Pricing
For employers there are things they have to pay for in order for them to use People Per Hour services.
First, there is a fee of £0.6 with a 10% additional cost for processing Paypal, credit and debit payments.
Furthermore, there is a pre-packaged freelancer services which they can avail for £10 – £1300 per package.
There are additional fees for optional services that employers must pay for them to use it. Here are some of them:
Featured projects – £50
Urgent taks – £10
Addition of nondisclosure agreement – £26
Usage of a Talent Scout – £50
People Per Hour Review: What I like about it
#1  2-in-1
One feature I like in People Per Hour is the fact that you can have one account for being a freelancer and employer.
This is very advantageous because that means you will only use one credit card or bank details.
#2 Rating and feedback
This is one feature that can benefit a freelancer or employer's profile.
Everytime a project or job is completed, both parties have the chance to rate each other.
They can give 1 to 5 stars to rate them. Furthermore, they can also leave comments and feedback regarding how they worked together.
#3 Free bids
Freelancers need bids for them to apply for a job. Every month, every one of them receive 15 free bids.
However, do note that unused bids will not be rolled over in the next month.
#4 Payment protection
Freelancers are ensured that they will be paid because of Escrow accounts.
Sometimes, people working online are at risk from employers who will suddenly vanish when the payment time has come.
Employers have to deposit funds in an Escrow account when posting jobs. Whenever the job is complete, these funds will then be released.
#5 Positive reviews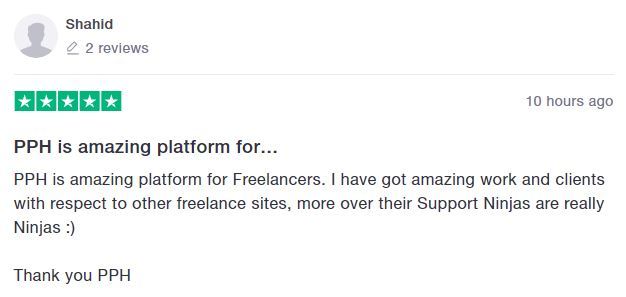 #6 Zero service fee
This is something that most freelance websites have. Every payment, freelancers are required to pay for service fees.
However, in People Per Hour, they offer a Zero Service Fee scheme. However, there are things that must be accomplished for them to be eligible.
You can find out more about this here.
#7 Helpful Features
People per Hour makes using their service easy with the features that they offer. Notably, their interface is very easy to use and not overly complicated which makes finding jobs or posting jobs as easy as possible. Furthermore, their search engine ,used for browsing through the marketplace, is very helpful with its multiple search capability. It is very easy to find something that can fit your budget, location, and deadlines with their search feature.
Plus,  tracking people you have hired is easy because People per Hour will attach status tags to messages so you can know if something with the project is in progress or completed.
As a freelancer, they have a system which rates freelancers accordingly to how they perform within the website. So, you would want to do your best to be highly rated as this would likely mean more clients would come your way.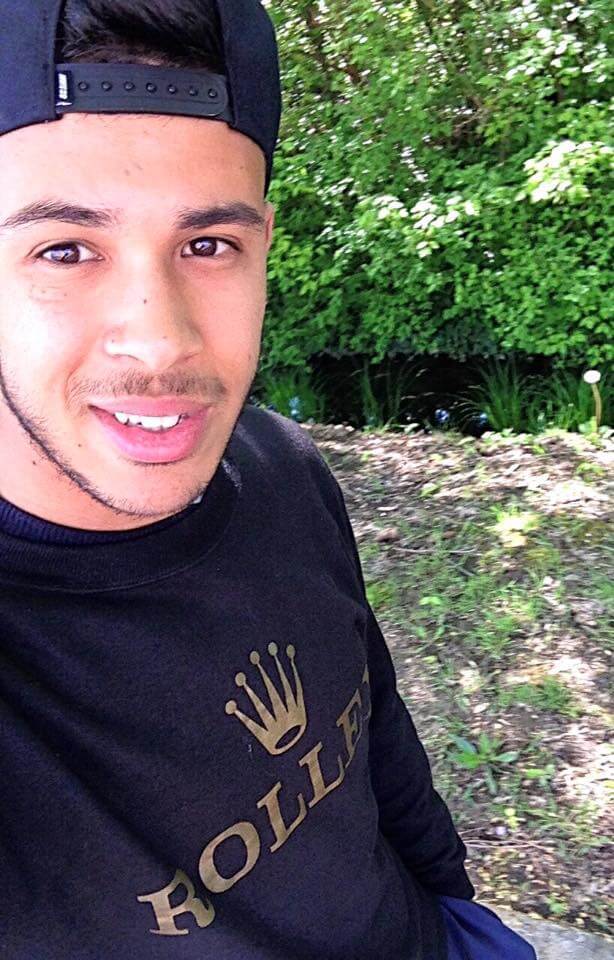 Freelancing may not be enough. Furthermore, it can be very challenging.
However, this one is better. And you can earn more from it. Take it from me.
I earn a 4-figure monthly income with it!
People Per Hour Review: What I don't like about it
#1 Currency conversion
Employers set the currency that will be used for the payment.
Naturally, if you receive a currency that you don't use, then you will have to convert it.
As you do it, your payment will be diminished.
#2 No BBB rating
Currently, People Per Hour does not have any BBB rating or profile.
#3 Limited Bids
Although People Per Hour gives 15 free bids each month, it is still limited. Furthermore, freelancers need to pay for additional bids.
#4 Possibility of low-paying jobs
People Per Hour is a global, free market economy.
With that being said, there is not such thing as a minimum wage in this website.
This means that there will be times that the job you will be working on will pay a low amount of money.
Is People Per Hour a scam?
Since we are through with reviewing People Per Hour, we should answer the final question.
Is People Per Hour a scam?
After a thorough research and review, my answer is no. People Per Hour is legit. It has been offering its services since 2007.
Furthermore, both freelancers and employers can benefit from it.
However, it is not perfect. If it has its ups, People Per Hour has its downs too, which I enumerated above.
This is ok for those who are into freelancing. However, there are better ways out there to earn money online.
Thank you so much for reading my People Per Hour review! If you have questions or comments, please feel free to leave them on the comment section below.
This is How I Make Money from Home!
Freelancing is great. But the risks of not getting paid and being paid with a low amount of money is still at large.
However, there is something better than freelancing, which is affiliate marketing. What I do is to basically promote a product or service on my website.
Everytime I make a sale, I get a commission. And if you don't have any idea how to do it, then I totally recommend you the best training program, Wealthy Affiliates.
It has helped me throughout my affiliate marketing journey. It can give you all the tools you need.
Furthermore, a complete training will be provided, along with a website of your own. And of course, its 24/7 support is excellent.
Because of them,. I earn affiliate commissions on a daily basis like this one.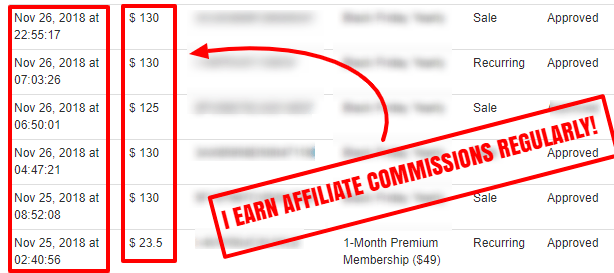 My November affiliate commissions thanks to Wealthy Affiliate!