This is a Shopathome review; many people use this site some are happy while others are TOTALLY disappointed and feel scammed, is it worth your time? Are there any alternatives that are better?
Did you hear about shopathome and want to make sure if it's a legit website?
This site honestly is strange in the sense that it has both bad and good reviews.
But is it legit? Or another scam you should avoid?
Without wasting time, let's dig in!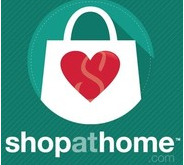 What is ShopAthome?
Shopathome is a website that pays you to shop, for instance, if you buy something directly from Amazon you won't earn some cash back from your purchase.
Shopathome is connected with many stores if you buy from any of the stores that are affiliated with them, they will earn a commission.
Shopathome earns a commission because you have purchased a product using their affiliate link.
To thank you they are willing to share that commission with you.
Many websites are on this business model like Ebates, Extrabux, Mr. Rebates, and Ibotta
How Shop At Home Works? 
It so simple here is how it works in four steps.
1- Select Your Favorite Store
They are connected with over 3,000 stores so your favorite store must be there.
2- Add The Products to Your Shopping Cart
Now that you have selected your store, it's time to pick up the products you are looking for.
Make sure you don't miss any coupons and deals related to the products you are interested in.
Groceries or electronics everything is there.
3- It's Shopping time!
Now you can purchase the items you have selected after your purchase within seven days you will see the cash on your account.
If you don't see it even after seven days, they have a missing cashback form you can fill out and submit to the support team.
How Does Shop At Home Pay You?
You can request your payment through Paypal, Check or gift cards.
Their minimum payout requirement is $20.
Payments are processed at the end of every month.
Is ShopAtHome Safe?
There are a lot of people complaining; they think there is a Shopathome malware.
Let me make things crystal clear.
Shopathome is completely safe, they are a legit company and been online for so many years.
There is a program on the internet called Shop At Home Network.
This network has a malware software that some Shop At home users have downloaded and can't get rid of.
That software is so complicated to uninstall.
That software was confused with the Shopathome toolbar apparently.
Shopathome's toolbar is completely safe.
There are a few tutorials online that show you how to uninstall the stubborn Shop At Home Network malware.
Things Shop At Home Doesn't have Anymore
Shopathome used to have some amazing futures that today is missing.
Here are some of the futures that Shopathome used to have.
1- ShopAtHome Referral Program
Shop at home used to have a referral program but now it's gone, and that's pretty annoying, to be honest.
Most shopping sites still have referral programs today, and it's a great way for the members to earn some extra cash.
2- Shop At Home Catalogs
They used to offer shopping catalogs too, but they are gone now since 2008.
But now they offer coupons deals and cash back.
If you are looking for great coupon deals, you may want to check the specialist Coupon Cactus.
Coupon Cactus is a site where you can find great coupons on every category you may think about.
3- ShopAtHome 110% Guarantee.
There used to be a 110% cash back guarantee, but it was discontinued in December 2016.
4- Shop At Home ShopGold Points
They had a program where you could earn shopGold points that could be redeemed for gift cards.
The program was discontinued in November 2016 according to their terms.
Tips to Earn More With ShopAtHome
Here some 3 quick tips to earn the most with this cashback site.
Install the ShopatHome Toolbar: (Browser savings app) It makes life easier, once installed you can perform searches right from it to find deals, it will also notify you of new cash back opportunities and deals.
Uninstall any adblockers; cashback sites don't work well with adblockers.
 Buy your items right after you click on them through Shopathome links.
ShopatHome Complaints
There are a lot of people complaining, some complaint about missing cashback, problems unsubscribing from their newsletter or uninstalling the Savings app.
To unsubscribe you simply have to log in into your shopathome account as the support team says.
Click here to read the complaints
ShopAtHome Pros and Cons 
The Good
Legit and one of the oldest cashback sites
Hight Cashback rates
A+ BBB rating
Different payment methods.
Good support team.
The Bad
Some good features are gone like the referral program.
Many complaints.
Cashback is not available for every product.
ShopAtHome Review: Is Shopathome a Scam?
Shopathome is a legit company that is trustworthy and safe.
However, I use Ebates and Ibotta, to earn cash back just because they have a referral program, to be honest.
Swagbucks and Mr. Rebates give you cash back from shopping too.
If you are interested in Shopathome Sign up here
Looking for a legitimate place to make real money online?
Sick and tired of scams?
Check out my #1 Rated Free Work At Home Program!
---
Have you ever tried shopathome? Please share with us your experiences!
If you have any questions don't forget to leave a comment below!