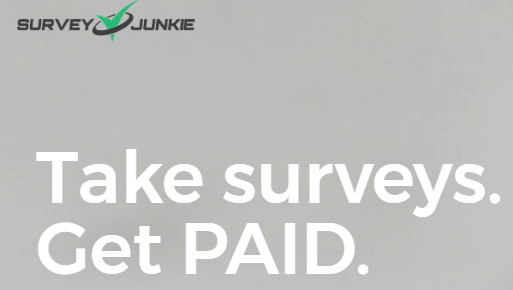 Survey Junkie is one of those survey sites with mixed feelings. Some are happy with it while others think it's a complete scam.
Surveys are a good way to earn some easy cash. however, some surveys are just a waste of time.
Is that the case with Survey Junkie?
In this review, you will find all the information you need to know, pros&cons, heads up, how to earn, payment methods and more.
UPDATE 18 July 2017
Survey Junkie has changed so much, please scroll all the way to the bottom to read my updated opinion about this site!
What is Survey Junkie?
Survey Junkie is a market research company where you get paid to take surveys and share your opinion.
They have been online since 2001.
It's one of the oldest places like Vindale Research where people get paid to take surveys and share their opinions. They say they are one of the most popular survey sites out there.
There are happy Survey Junkie users out there and of course, there are those that complain.
Is it good for you? Let's see!
How Does Survey Junkie Work?
Well if you are not from Canada or the US don't even bother to join this site.
If you are not resident on one of the eligible countries they will get you to fill out long and boring surveys just to realize you don't qualify for anything.
Alright, people.
I have got myself an account, and I don't like what I see already.
I signed up with a different email address that I use just for this kind of stuff.
They asked me for my address, zip code, city, and country.
Well, this shouldn't be a problem.
Before I even confirm my email address, they are asking me to do something weird.
They are asking me to join other five survey sites with their Referral link.
They are technically asking me to join their competitors.
Here's what I see right now.

My question is: Is Survey Junkie a market research company or just a site that gets you to join other survey sites for them to earn a fast buck?
It looks like it's both.
They also get you to take surveys from their own platform, they are linked with other companies. If you give them your opinion and email address your inbox will be flooded with spammy emails.
If you give out your phone number, you will receive at least ten calls per day. You will rarely qualify for a survey.
I don't like to spend a lot of time on surveys, asking tons of questions and then be told I don't qualify.
Even if I would qualify, they will reward me with a few points. These guys seem to ask super detailed personal information. They want my phone number, home phone number, address, where I work, my education.
They even want to know how many times I go to the toilet. Not really, but seriously, they are asking for too much information.
I don't recommend you to give any of your personal information to these guys.
If you do, you will get tons of sales calls and spammy emails.
5 High Paying Free Survey – Start Earning Real Cash!
How Much Money Can You Make With Survey Junkie?
Let's pretend like they don't send you spam. I'm just curious to know how much I can earn with this site in case I get lucky and I do qualify for some surveys.
Probably you are wondering the same thing. They don't pay in cash; they pay you in points that you have to redeem for cash.
That's already a bad sign.
As you can see in the picture, you can generate a quick 105 points by setting up your profile and giving out your personal information and other related stuff.
Most surveys earn you around 35-55 points each (If you qualify)
100 points equal $1.
Survey Junkie Payment Method
You need to generate 1,000 points ($10) to cash out.
You can get paid through Paypal or a direct bank deposit.
Survey Junkie Pros and Cons
This is the good and bad of this company.
The Good
Free to join
You get paid if you qualify.
Supports Paypal (Paypal doesn't accept scammers nowadays)
The Bad
They get you to sign up for other survey sites under them to earn a quick buck
If you give out your contact information you get too much spam.
They have no BBB review or rating. (Better Business Bureau)
Very hard to reach the minimum payout requirement especially if you live outside the US and the few eligible countries.
You rarely qualify for a survey.
They ask for too much personal information
Many complaints say that they may delete your Survey Junkie account for no reason.
Is Survey Junkie a Scam? Or Legitimate?
18 July 2017 Update:
Survey Junkie has changed so much since I have written this review so I thought I would update this post and give you a quick heads up about Survey Junkie
In my review above I rated Survey Junkie as a bad reward site
However, my opinion has changed.
Many updates happened and the site seems to be making members happy.
However, I'd recommend joining this survey only if you live in the US.
Join Now & Get Your Paid Surveys at Survey Junkie for FREE!
If you live in a different country you should check out these High Paying Surveys!
Do you have experiences with Survey Junkie? Let me hear your thoughts here.
If something is not clear or you think I was a bit unfair with this survey program let me know by dropping a comment below.
Related Posts