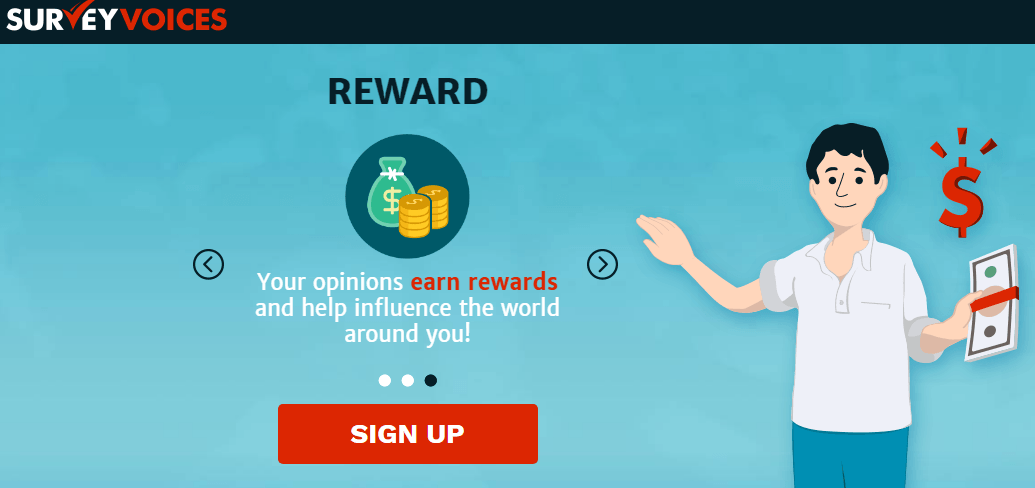 Welcome to my Survey Voices Review! (Updated 2022)
Surveys, in my opinion, are a good way to earn some easy extra cash; plus, the best part about them is that they are 100% free.
There's no financial risk involved with them; however, if you are involved with scam surveys then you are in trouble.
Then, I heard about Survey Voices and they promised me $300 in my first week which is something literally unheard of when it comes to surveys.
However, after having a closer look it became crystal clear to me what it's all about.
So, Is Survey Voices a scam?
Well, I am going to share with you the truth about Survey voices in this honest review.
Survey Voices Quick Summary
Name:  Survey Voices
Website: Surveyvoices.com
Founder: Reward Zone USA LLC  (BBB Profile)
Best for: People that like surveys.
Recommended? No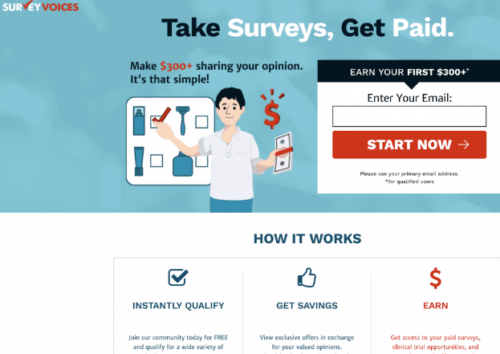 What is Survey Voices?
Survey Voices is just a middleman, it means they only connect you with reward sites & Surveys. 
To summarize, Survey Voices takes your personal information and matches you with survey websites that matches you closely. Furthermore, they are a part of Reward Zone LLC which is a well-known company.
However, they are known for the wrong reasons. There are a lot of complaints about the company online; plus, their BBB profile has an alert for numerous complaints.
However, A lot of people think that Survey voices are a market research company that has their own surveys.
On the contrary, that's not the case.
How Does it Actually Work?
Survey Voices makes money when you join the websites they recommend you through their affiliate links.
Furthermore, they also make money through your email address and phone number.
However, these type of websites usually sell your personal information to other people.
If you already gave out your email address and phone number, then chances are you are receiving lots of emails and SMS about offers and make money online opportunities, SPAM in other words.

In conclusion, Survey Voices is very similar to other websites I reviewed in the past called Survey compare, Gold Opinions, Survey Spotter and Opinion City.
So, to get started you will have to:
Enter your email address
Confirm it
Take a background survey (to receive surveys that might interest you)
Join the offers they recommend
Keep joining every website they recommend through SMS and email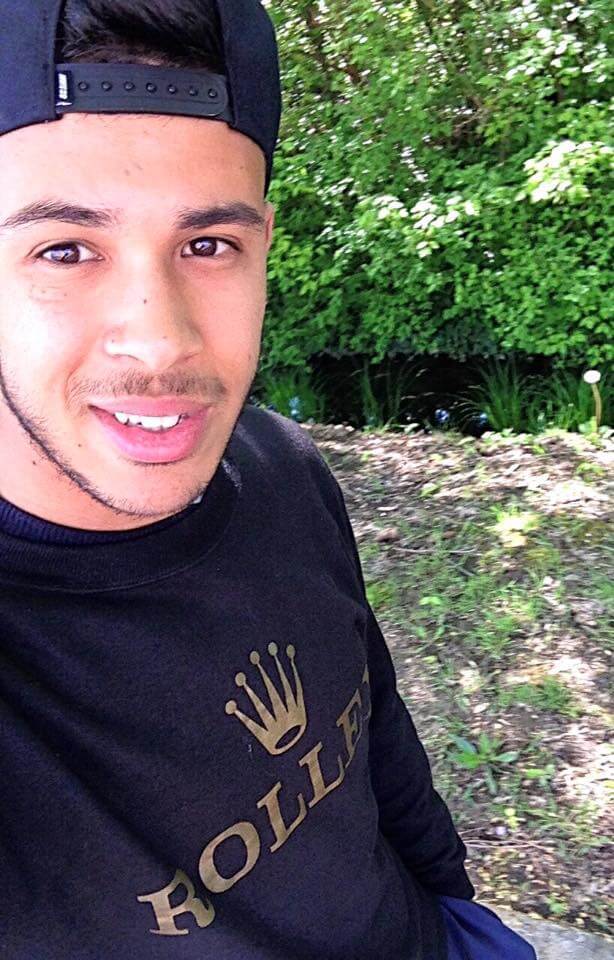 Hey I'm Anis!
I Earn over $3k a Month Without Any Boring Surveys…
Can You Make Money with Survey Voices?
This is a tricky question.
Because Survey Voices does connect you with some legitimate surveys like:
The Problem is….
Through email, all they send you is ridiculous poker offers and get rich quick scams that promise the moon.
Honestly, Survey Voices could be a good website if only they stop spamming random offers via email and SMS.
In fact, here's a message I received when I tried to visit a website they recommended via email.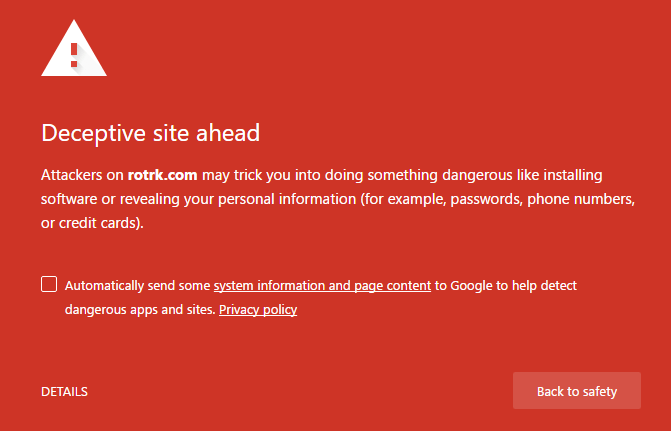 This site I am trying to access is called Paid Survey and More which is 100% scam.
So, I don't know why Survey Voices is recommending it since it's going to rip off their clients.
In conclusion, this makes me think Survey Voices is there only there to make money for themselves as they promote whatever makes them money.
Below, I'm going to share with you MORE RED FLAGS and WHY you should avoid Survey Voices.
Biggest Red Flags
#1 Survey Voices is A Cookie Cutter Scam
Survey Voices is NOT a real survey website but just a cookie cutter site that has been copied over and over.
Plus, At the time of this writing, there are different survey scams out there with the same look of Survey Voices.
Here's the proof: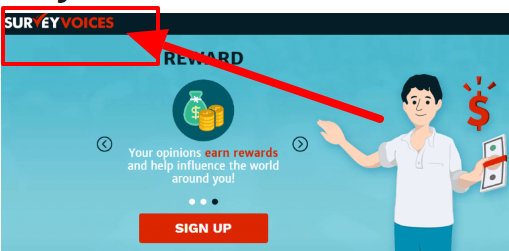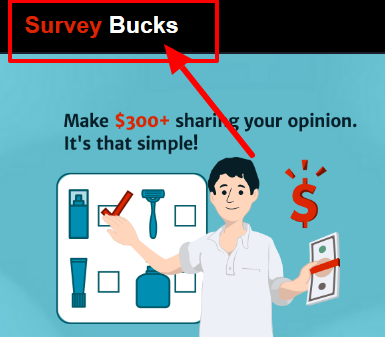 So, as you can see Survey Voices & Survey Bucks have literally the same look!
Furthermore, you can watch a video review I have made about Survey Bucks!
Other scams that look like Survey Voices are Smart Dollars Club & PaidClub.org!
Hey! Anis Here
Did you know I can earn over $3k a month without any degree or experience?
#2  Survey Voices is going to Sell Your Information!
Survey Voices, just like most surveys scams, is going to sell the info of all their users. Furthermore, this is something that happened with another scam called Clout Cash Club.
There are many advertisers that are looking to buy email addresses and phone numbers. So, sites like Survey Voices are happy to send them your personal info!
However, if you want to earn from surveys without getting your info sold, here are the surveys I recommend!
#3 – $300 per Week Doing Surveys? LOL
Any survey website that says you can make $100's per week from surveys should be avoided!
THERE is absolutely no way surveys will make you that amount of money.
Furthermore, most legit surveys can make you an extra $300 per month! Maximum!
To summarize, don't let these scammers fool you. That's only hype they use to lure you in.
Once you get inside Survey Voices you will be shocked by the fact you won't make a dime! Let alone $300 a week.
#4 – Tons of Complaints!
Survey Voices is not accredited by the BBB, but it has an +A rating.
However, there are quite a lot of complaints about Survey Voices.
You can read some of the complaints below.


More reviews here: https://www.bbb.org/us/ny/white-plains/profile/marketing-programs/reward-zone-usa-llc-0121-141760/complaints
#5 – There is NO Support!
What if you're stuck and you need help?
What if you want to contact the support team to ask them to stop spamming you?
You just can't do it, because there is no way to contact the support team.
So, I personally would never trust a website that comes with no support.
Pros and Cons
Pros
Survey Voices is Free
It connects you with some legit offers
You have a chance to earn money
Cons
They promote scammy offers
They send lots of spam (poker offers & sweepstakes)
Not trustworthy (research whatever program they promote)
Is Survey Voices Worth it?
All they do is send you to other offers.
In conclusion, since they promote bogus offers I don't recommend you to get involved with them.
However, you can simply directly join the Best Survey Websites on the Internet without getting scammed.
Is Survey Voices a Scam?
Survey Voices in my opinion is not a scam because it does connect you with some legit surveys.
However, they do that by hyping things up a bit like promising you $300 in your first week.
Plus, we all know that there is no way the one would make $300 per week doing surveys.
That's complete bs…
Furthermore, to make things worse, they recommend you get rich quick schemes and loads of spam via email and SMS.
So, while Survey Voices may not be a complete scam it's definitely so unethical and lying.
Final Words
To summarize, Survey Voices are not an honest company while they do recommend you some legit sites.
Plus, most of the time they recommend BS websites that are going to rip you off.
So, I Don't recommend you to get involved with them.
However, if you want to make extra cash without falling for scams. Then, check out My Recommend Make Money Training for Newbies to earn a full-time income online.
Furthermore, this training allowed me to earn affiliate commissions like these.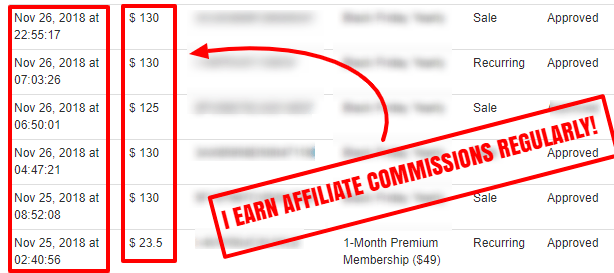 My November affiliate commissions thanks to Wealthy Affiliate!
What do You think?
What do you think about Survey Voices?
Do you have any experiences you want to share with us?
Feel free to share with us your opinion by dropping comments below!