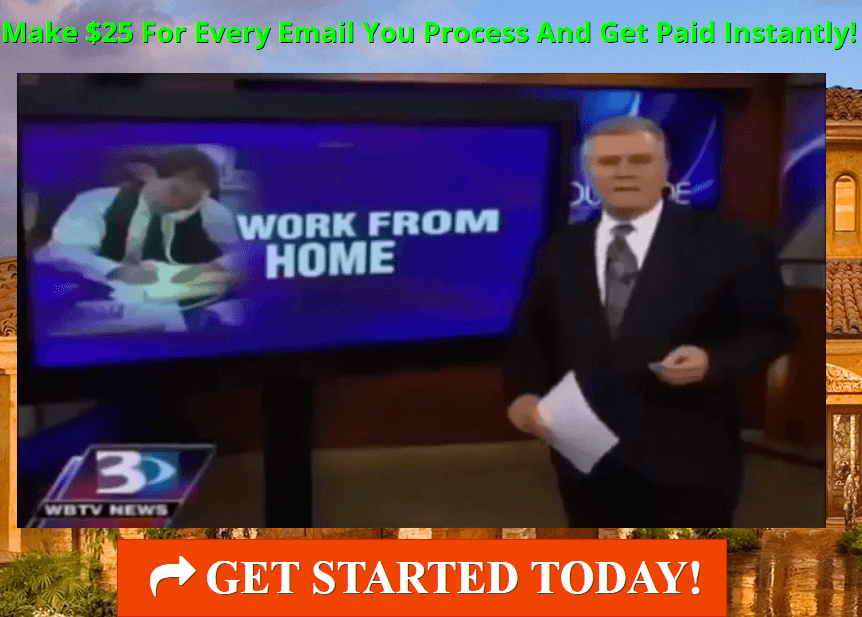 Another day another site promising easy cash this time you get paid to process emails, the site I'm talking about is called the best profit system, in this review, you will see if it's legit or a scam.
What is The best Profit System?
The best profit system is a website where you are promised to earn $25 for each email you process, they say it's a few minutes task and you will earn $37K per month if you can process 50 emails per day.
You have probably watched the news video on the homepage where the person says she finally works from home and don't have to work in a 9-5 job.
Unfortunately, the video barely mentions that she made success using the best Profit System.
In fact, that video is overused by scammers just to fool you into thinking that the actual system was seen on the news (which obviously wasn't)
How Does The Best Profit System Work?
First of all, The best Profit System is not the only one in the game, in fact, it's connected with other sites that promise the same thing, I am going to mention a few of them here:
Email Processing System
Email Processing for cash
Email processing Service
Email Processing Home Biz
Email processing Job
The sites are literally the same, they share the same upfront fee which is $25.
They are very misleading, full of hype, they are all about selling you a dream.
You need to be very careful with sites like these, I know $25 is not a big loss, however, you will be just wasting your time and giving money to people that don't deserve it.
The best profit system is all about collecting $25 from newbies looking for online jobs.
You are told that you will be paid to process emails and that's a big lie because after you pay $25 you won't be trained to process emails but to lie to people and tell them that they will be making money processing emails.
This system will teach you to promote (I mean to spam) the system in classified ads like Craiglist.
In a few words, you pay $25 to promote a lifestyle and a dream to people.
Is The Best Profit System a Scam?
The program is very misleading they tell you that you are going to make money by processing emails but when you get inside the actual program you realize it's all about spamming the Best Profit System in classified ads which have zero tolerance to spam.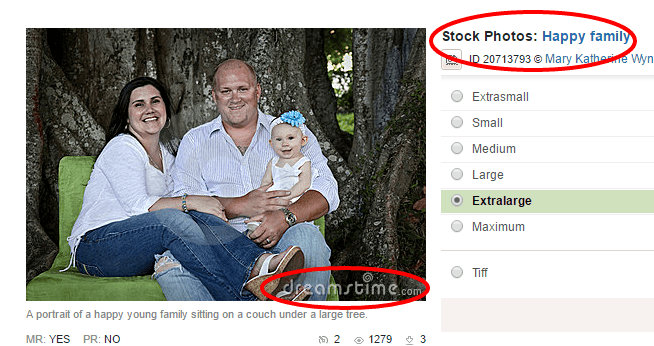 Other than that, would you trust a system that uses fake testimonials? I don't.
The best profit system wants to fool you into thinking that they have happy members.
Mark & Katie claim that Best Profit system gave them the freedom they were seeking for.
Well, it's a beautiful family that looks happy too bad it's just a stock photo that was bought from a stock images website.
Any website that uses stock images as testimonials should be only avoided be

cause it's full of BS.
Needless to say that no one will give you easy money, there's no substitute for hard work.
You can't make $25 for doing a 2 minutes tasks, that's too good to be true.
I have reviewed hundreds and hundreds of scams, they are there only to steal money from you and sell your personal information to bogus marketers like them so they can spam your inbox with BS like this.

Final Thoughts & Recommendation
The best profit System is a scam and should be avoided at all cost, it's very unethical and misleading.
Most online jobs, unfortunately, are exactly like that if not worse that's why I recommend people to start an affiliate website.
There are a lot of people that love to shop online and that's a great opportunity for you to start an affiliate website where you help people buy products by recommending them products from Amazon for example.
Amazon and thousands of affiliate programs have millions of products that you can promote.
Google will send you targeted visitors that are looking for products you recommend.
If you are a newbie then you need an affiliate marketing training, Wealthy Affiliate is the best training for newbies.
WA will teach you what you see in this picture.
You can Try Wealthy Affiliate for free (No Credit Card Required) you will be also welcomed by kind WA members.
You will be getting two free websites, hosting and 10 lessons to get you started.
Join Wealthy Affiliate it's $0!
Or Read my Wealthy Affiliate review for more info.
---
Do you have any experiences with The Best Profit system or any email processing scam?
Please share with us your thoughts and ideas here!