Looking for the easiest and most professional way to make a website from scratch? Look no further because this post will get you 100% covered.
To make money online you really need a website, without a website is very hard to make a living online at least for newbies.
If you are looking for a reliable and easy way to start a website to make money or maybe you want a professional website for your business, you're in the right place.
If you bear with me till the end of this post you will know how to start a very good website for free with an 'out of this world' site builder, the same I used to build my website.
Note that there are scammers like
These scammers promise easy riches with a  website,  but keep in mind they are scams as there is no way to earn lots of money overnight with a site!
Let's Create a Website Together!
To show you how easy and fast you can create a website I would like to create it now to show you how you can do the same thing step by step.
I'll use SiteRubix to create this website, I believe it's the best website builder on the web.
Now we will be building our site in 4 simple steps.
1) Choose a Domain Name
The first thing you want to do is to pick up a domain name, you can buy your own domain name but for the sake of this post, I will go for a free SiteRubix website and then I will give you the link to see it live later.

A domain name is simply the URL (link) of your site.
For example, the domain name of my site is Fulltimehomebusiness.com, that's my own domain name since we will be creating a Free Siterubix site, the domain name would look like this: Yourwebsitename.Siterubix.com.
I created my free siterubix site and I decided to call it Thisisatestwebsite.siterubix.com
2) Choose a Title
Not much to say here, just give your site a title, you can change that later so don't spend so much time on it

I called my free website ' test website'
3) Pick up a Theme for Your Website
A theme is simply how your site will look, there are over 2,000 beautiful themes you can choose from, pick up one that you like, you can preview themes and see how they look before you install them on your site.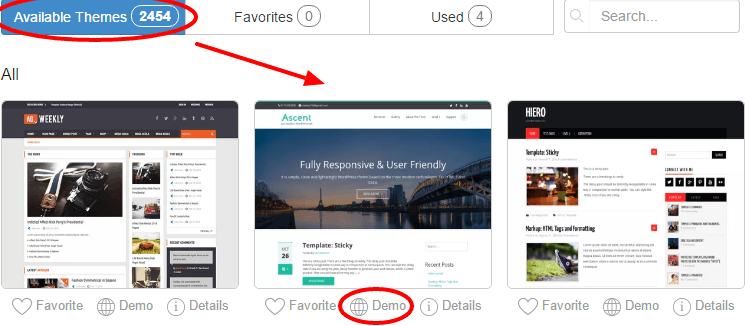 I picked up the theme you see in the middle of the above screenshot.
4) Ready to Build!
Now with literally a push of a button, I can create my website!

Our Website is Live!
Now you can log in to your site, it took me literally 30 seconds to create it.
The website is live and can be accessed by clicking here
Obviously, you need to customize it and add some content to it, but it took me 30 seconds to create a functional WordPress website.
Watch How Fast & Easy You Can Create Your Website
[responsive_video type='youtube' hide_related='1′ hide_logo='1′ hide_controls='1′ hide_title='1′ hide_fullscreen='0′ autoplay='0′]https://www.youtube.com/watch?v=NbaPsv1OFo4[/responsive_video]
It's Your Turn! Create Your Free Website Now!
You can create your Siterubix site by yourself by using the widget you see below, try it out!
How to Make Your Website Successful?
You know it's not like the field of dreams, build it and they will come, you will have to drive traffic and do a lot of things right to expect your site to become successful
These things might be really overwhelming especially if you are newbie  I learned this the hard way, I had a website back in 2010 but I gave up because I had no mentor or someone to turn to when I needed help, I wanted to do everything on my own.
One day I heard about Wealthy Affiliate and they taught me how to create a website that actually makes money, I learned how to SEO, how to write, how to convert and a lot of stuff.
In a few words if you want to start a successful website I recommend you to do it with the help of Wealthy Affiliate there are also a lot of great people to meet there and learn from.
---
Hope this post was useful to you! If you did enjoy it, please share it with your friends! I would appreciate it!
If you have any questions, please leave them below!