This is a YourSayPays review, in this review I talk about YourSayPays which is a survey site where you get paid for your opinions, but is it worth it?
YourSayPays, Survey Friends, Mingle Surveys, Opinium, Survey head.
There are different names and many survey sites that pay you for your opinions.
To be honest it's not very easy to find legitimate paid online surveys.
In this review, we want to make sure YourSayPays is a survey site that actually pays.
How does it work and how much money can you make?
Let's find out.

What is YourSayPays?

YourSayPays is a survey panel where you get paid to take paid surveys.
It's a survey site that is only available in the UK.
YourSayPays is online since 2007, it's a legitimate survey site which actually pays.
With that being said I'm afraid it's not worth it.
There are better surveys sites that have a higher earning potential.
As we go forward in the review you will learn about all the features of YourSayPays, the payment methods alternatives and more.
How Does YourSayPays Work?
1) Sign up for Free
The first thing you need to do is to sign up, it's free and pretty fast to sign up.
Confirm your email address, after you confirm it, 50 points will be added to your account.
Before you sign up, make sure you meet the following criteria:
You're at least 18 years old.
You live in the UK
2) Complete The Demographics Survey
If you want to start receiving paid surveys you must complete the demographics survey first.
This survey will help a little bit to bring you paid surveys that match your interests.
Here's how the demographics survey looks like.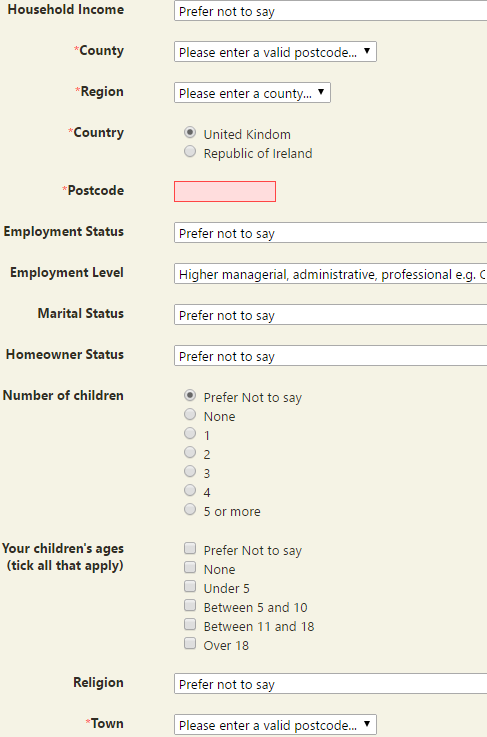 3) Look for Available Paid Surveys
Now you can go check for available surveys.
Here's how surveys look like and how much you can earn per survey.
Most surveys are 10-20 minutes long.
How Much Money Can You Make?
If you thought you would be making solid dollars with YourSayPays I'm sorry but I am going to disappoint you.
The number of surveys available is limited and you are also going to be taking surveys that once completed they say you don't qualify.
They have a referral program but the only way to invite your friends is to get their emails and give them to YourSayPays.
You won't have a referral link that you can promote.
You are allowed to refer only 5 friends, each friend will earn you 50 points.
As you can see the earning potential is dead low.
How Does YourSayPays Pay You?
There are two ways in which you can get paid.
Paypal and Amazon vouchers.
You can ask for your money only when you have £20 in your account.
You have the option to donate your earnings.
It takes 30 days to receive your payments.
YourSayPays The Good & Bad
What I liked
1) Paypal Payments
Nobody wants to get paid by a check anymore, checks take forever to arrive and they may be lost.
Paypal is the fastest and most secure way to get paid.
2) Great Forum
They have an organized and pretty fun and useful forum where members exchange tips & hacks and ways to earn the most money.
I have seen many threads where people talk about other survey sites like InboxPounds, One Poll, and Valued Opinions.
Their forum is split into four categories.
I think you can tell by the photo it's a good forum.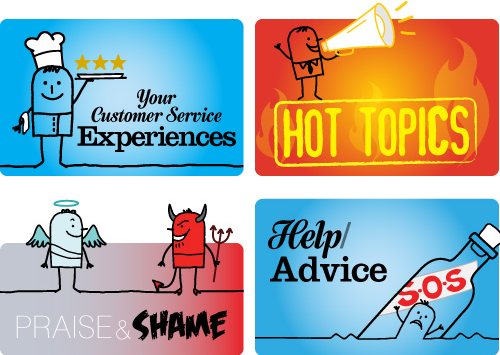 3) Fun Surveys
I have tried different survey sites like Vindale research, for example, I must say YourSayPays surveys are fun and more enjoyable to take.
What I did not Like
1) Low & Long wait for Payments
Well, it's good to have a useful forum or fun surveys.
But if the payments are so low then that's a complete turn-off.
It takes 30 days to receive your money.
2) Hard to Qualify for Surveys
This is no surprise when it comes to surveys you have always to expect that you will take long surveys and be told you were not a match.
It sucks especially when you take a 20 minutes survey without getting paid.
3) Terrible Referral Program
Most reward and survey sites have great referral programs.
For instance, Swagbucks will give you $5 for every friend you refer and you can invite as many people as you want.
You have your own referral link and banners on top of that you earn 10% of whatever your referrals earn for life.
When you compare YourSayPays referral program with Swagbucks's, it's like when you compare a Fiat to a Ferrari.
YourSayPays can't give you a referral link to use to get people to join under you.
To invite people you need to get their email addresses and put them in the invite a friend box, so 2005!
And you can only invite five people.
You get 50 points aka cents for each person you invite.
4) High Cashout Limit
The Payments are minimal but the threshold is £20 which is hard to reach.
What are Some Survey Sites That Actually Pay?
There are other online surveys that pay cash for UK residents like Swagbucks, InboxPounds, PrizeRebel and Unique Rewards.
Those sites are not survey sites only but reward sites where you get paid to take surveys and listen to music, watch videos and more.
Reward sites are just for extra cash.
If you are looking for a real way to earn a full-time income from your passion from home check out my #1 Recommendation.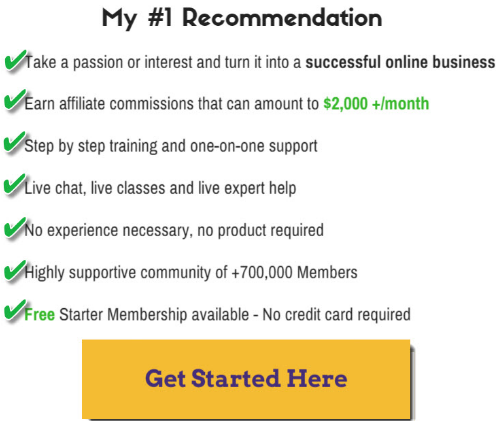 YourSayPays Review: Is it Worth your Time?
The earning potential is so low, the maximum the one can earn with this site is £100 per year.
There are better reward sites where you can earn the same amount each month.
But I'd rather spend my time in a program where I can a earn a higher and passive income.
If you want to make a full-time income from home have a look at:
 My Favourite Free Work at Home Program
---
If you have any experiences with YourSayPays Don't forget to share your comments below.