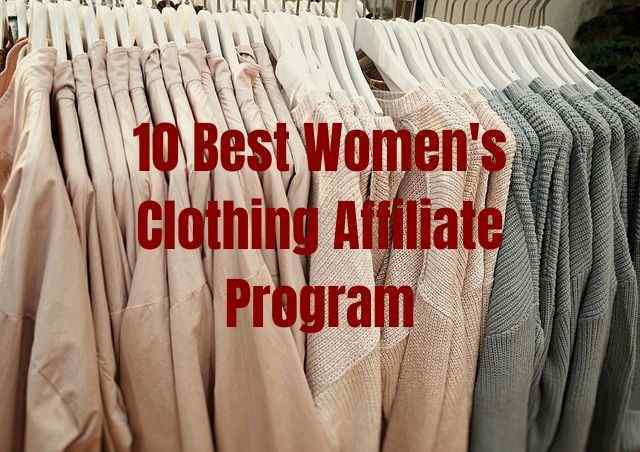 Hello! Welcome to my "10 Best Women's Clothing Affiliate Program" article!
Women mostly love to dress up fashionably. They would spend hours looking for the perfect clothing matched with accessories.
Don't attack me being sexist or stereotypical because that statement can be true to others, while false to the remaining ones.
But that's not the point. In this article, I will give you the 10 Best Women's Clothing Affiliate Programs​. And yes, you can earn money from them with affiliate marketing!
Without any further ado, let's get started!​​
#1 Zaful

One of the favorite affiliate programs for women's clothing. Moreover, they are growing popular for their products, especially the accessories.
Zaful flaunts their daring, fresh and edgy fashion clothing and always keep up with the latest trend.
Not only does it showcase clothes but also amazing accessories. Being one of the best, this program is quite generous as it offers 15 – 30% commission along with a cookie period of 60 days.
It is an ideal affiliate program of this kind because you have the ability to get free clothes, the selection of clothing, ease of entry and high commission.
#2 Newchic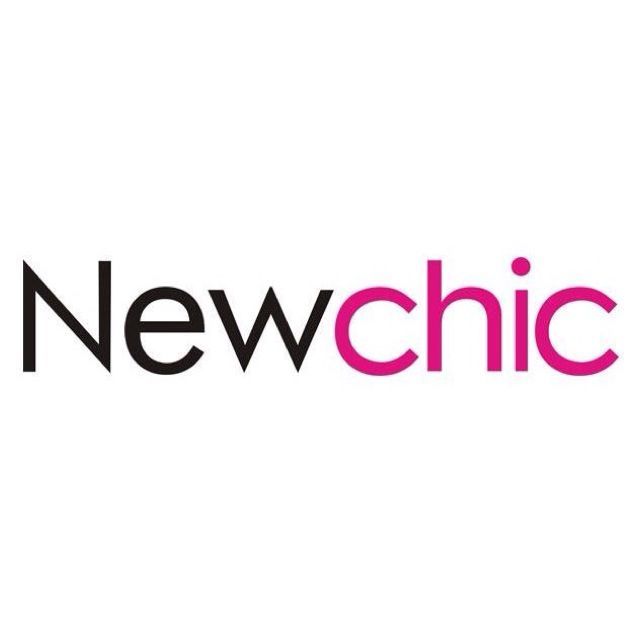 Newchic is available internationally and their designs are more affordable yet still stylish and new.
On every sale, you can get 10-18% commission and have 60-day cookie period on their links, making them stay on your blog for 60 days without expiring.
They also offer a flexible payment withdrawal schedule that will depend on your preferences!
#3 Fashionmia

FashionMia offer a cool array of clothing for women and men as well as accessories that of course go with the trend.
Their affordable and attractive items will make people forget their doubts and second guesses.
They offer good sales which can have a good selling point for you. Their commission rate is 15% with a cookie length of 90 days, which is actually great.
#4 Stylewe

This designer fast fashion brand showcases the work of exclusive and independent designers that are fit for the everyday customer.
Stylewe designs are of high quality and are unique. Furthermore, they are exclusive and all of these for affordable prices.
They have excellent sales, with an average sale amount of $147.
The affiliate program offers 8-14% commission depending on the sale volume along with a 30-day cookie period and non-expiring coupons and deals.
It is managed by ShareAsale and Webgains. Affiliate marketers will have access to their banner ads, text links and many more.
#5 Kiyonna

Made in the USA, Kiyonna is a high- end online fashion store or retailer especially for the plus size.
They help their customers find their right fit, make them feel comfortable, stylish and confident.
This is an interesting one since it taps a potential market which can eventually lead you to make more money.
It has cookie period of 60 days and the commission is 8% on all clothing a person buys after following your affiliate link. To add to that, they have an excellent high conversion rate!
Moreover, their affiliate links will open in a new window. This is great because it will not lose your visitors on your website. Apart from the links, you will be given banner ads, product images and many more.
Do you want to earn more commissions? This program can help you!
#6 J.McLaughlin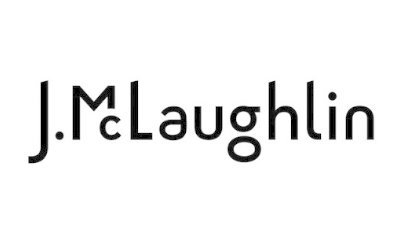 If you're a beginner, J. McLaughlin is a good place to start.
It is user friendly and easy to understand with a decent commission of 15% per sale and cookie duration of 30 days.
Aside from clothing, they also have accessories and cosmetics. Their designs mostly involve prints and patterns with complementary colors.
#7 PrettyLittleThing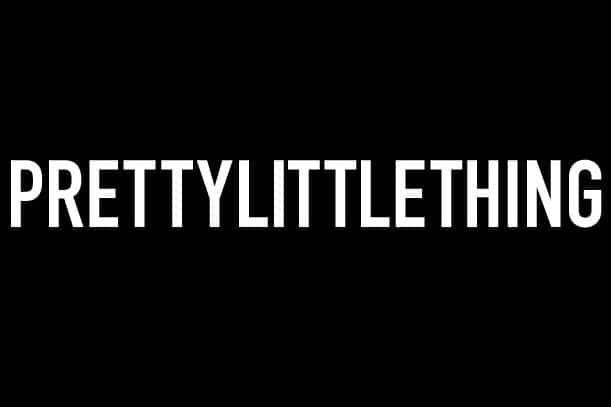 Another fast fashion brand that offers reasonably priced items specifically targeting young women.
Since it is intended for young women, PrettyLittleThing is always with the trend and also affordable.
They currently have 5000 products and 100 new ones are released every week!
This is common with YouTube and Instagram influencers and also gives you the opportunity to earn exclusive partnership.
It offers a 10% commission on new customers and 5% commission on old customers for every sale made. Furthermore, its cookie length of 30 days.
Affiliate marketers are provided with banner ads, text links, widgets and many more.
#8 Revolve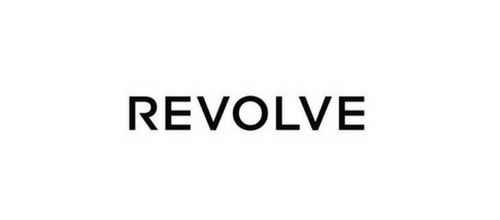 Revolve is a designer clothing company both for men and women that offers many brands.
Mostly, their products are more on the luxury and bohemian fashion style
It can be seen that their designs are bohemian and luxurious and aesthetic. Their commission is 5% on all orders with a 7- day cookie period.
#9 Tara Lynn's Boutique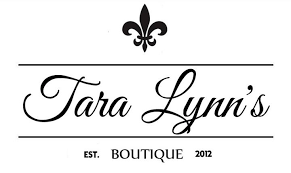 One of the fastest growing online fashion stores that offer different sizes, shapes and also customizes to provide a unique experience to their customers.
They promote a positive body image, offering clothes in different sizes.
Tara Lynn's Boutique is a great program to partner with because they want to share their mission and brand with their affiliates and viewers.
They offer a 15% commission rate with a 30-day cookie period. Additionally, different kinds of marketing materials are provided to the affiliate marketers.
#10 Few Moda

Few Moda is a clothing brand that is New York based. Young professional women are well taken care of because they offer them great clothes.
Furthermore, their products are affordable and of course, high quality.
As for the affiliate program, they use ShareASale to manage them. Moreover, they have an average sale of $175 and also with a high conversion rate which is good for affiliate marketers.
Signing up with give you access to high quality images, banner ads, special offers and many more.
The commission rate is 10% and the cookie life are 30 days.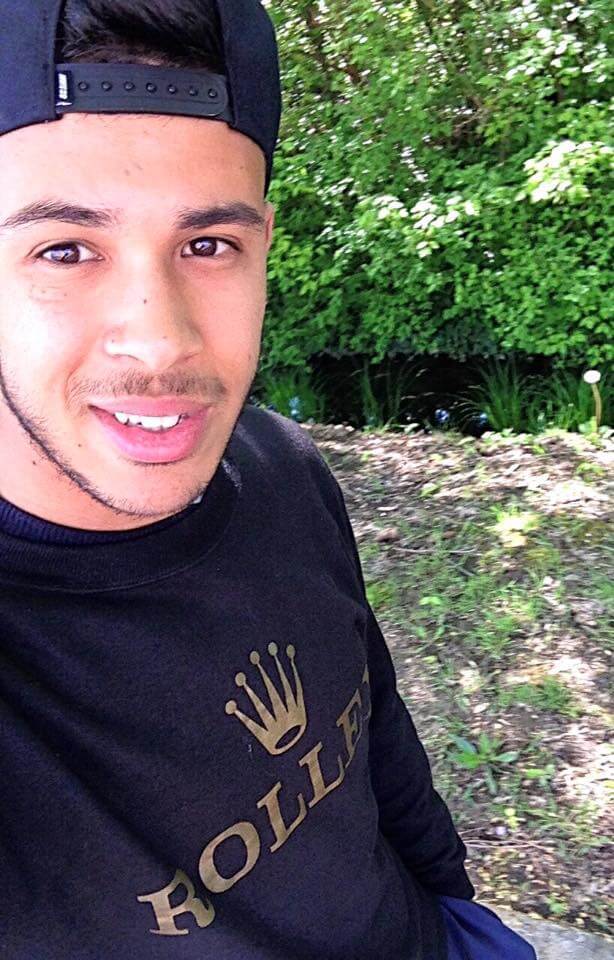 Affiliate marketing can be challenging.
However, with the right training, you will be making a 4-figure monthly commission like me!
​
This is the training program that I really recommend!
Bottom Line
Well there you have the 10 best women's clothing affiliate programs! This niche is actually nice for affiliate marketing because of its high conversion rate.
The clothing industry is still rocking on. Furthermore, we are talking abut women's clothing. Every day, new products are made and released.
Surely, women around the world would love to check it out.
You can easily make bucks with these affiliate programs.
Thank you so much for reading my 10 Best Women's Clothing Affiliate Programs ​article! If you have questions or comments, please feel free to leave them on the comment section below!​​
Increase your affiliate commissions!
Personally, I love affiliate marketing. It is how I earn money online! Furthermore, its passive income is just the best!
But I admit, it can be challenging. At first, I didn't know what to do. Lucky me, I found Wealthy Affiliates.
It is THE BEST training program out there! It will literally give you everything. That includes all the tools and of course the website that you will use!
Moreover, its training is complete and comprehensive. When it comes to support, they are the best. You will receive a 24/7 support and an access to a live chat with professional marketers who can help you.
Because of this community, I now make affiliate commissions on a daily basis! Check it out below.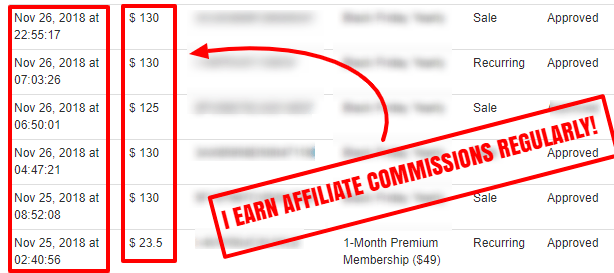 My November affiliate commissions thanks to Wealthy Affiliate!