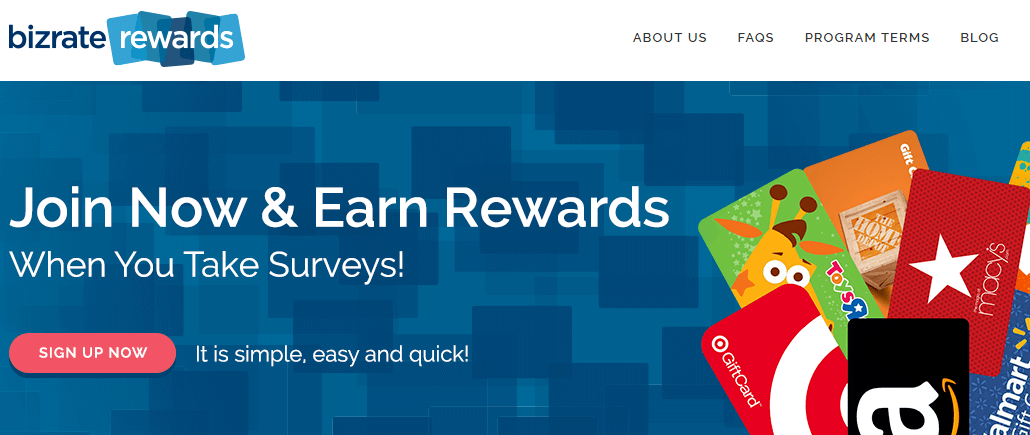 Bizrate Rewards is a website where you can earn some extra cash.
Is it a scam?
in this review, I'd like to look into it for you to make sure it's legitimate and worth your time.
Without wasting time in introductions let's get right away inside the review.
---
Quick Bizrate Rewards Review
Name: Bizrate Rewards
Website: BizrateRewards.com
Price: Free
Verdict: Legit but there are better options
10 Best Reward Sites on The Internet!
---
What is Bizrate Rewards?
Bizrate Rewards is a reward site where you earn points for every survey you take, the points can be redeemed for gift cards.
With that being said Bizrate rewards is not a site that is going to get you rich, I see lots of people expecting to earn a living with it.
With Bizrate Rewards or any survey panel, you can't expect to earn more than $80- $100 per month, to be honest, I'd say you would be lucky if you reach that amount because I know many surveys & reward sites where you have to spend the whole week to earn $5.
In this review, we will see if that's the case with Bizrate rewards.
How Does Bizrate Rewards Work?
When you sign up you will need to immediately provide your personal information so you can receive surveys that match your interests.
Most reward sites ask for that information later I mean they allow you to skip that part.
Bizrate doesn't want you to get lazy and postpone something as important as the profile survey which is only going to help you to get surveys that you will be interested in.
When you finish the profile survey you will start looking for the login button (like me) but there is no login button in this site
You only need to wait for your surveys to come to the email address you used to sign up.
You can check your points balance in the bottom area of their site.

Looking for The Best Reward site on the Internet?
It's Called Swagbucks!
[thrive_megabutton mt="Join Swagbucks & Get $5!" st="" color="orange" link="https://fulltimehomebusiness.com/RecommendedSwagbucks" target="_blank" align="aligncenter"]
How Much Can You Earn with Bizrate Rewards?
I don't know about you but I'm not a big fan of surveys because I believe they make you work hard for little rewards.
I think Bizrate Rewards is no exception.
You will receive up to two surveys per week, you get 5 to 5000 points per survey, the longer the survey the more points you get.
5000 points look nice but it's not that nice when you know it's only $5.
That's not the fault of Bizrate Rewards, in fact, they wish they could raise their rewards for you.
It's the advertisers that pay that much and you can't blame them either because frankly you are only giving your opinions and ticking a few boxes.
How Does Bizrate Rewards Pay You?
When you reach 5,000 points ($5) you can request a payment, currently, they pay you with gift cards which are the following:
Amazon gift cards
Starbucks
Target
Retail E-vouchers
Walmart
Restaurant gift cards
Itunes
Home Depot gift cards
There are no Paypal payments which is bad, Paypal is the most preferred way to get paid by anyone!
Does Bizrate Rewards have a Mobile App?
Bizrate Rewards has a mobile app for IOS (They are working on the Android app) but they recently announced on their Facebook page that they will be closing their IOS app
Members can still receive surveys in their inbox.
If any changes occur I will be updating this review.
Who is Bizrate Rewards for?
Bizrate Rewards has a low earning potential just like any reward site out there, that's why I think this site is good for people that have a lot of free time and want to do something to earn a few bucks instead of wasting time on social media.
The best surveys to actually earn some extra cash are:
Bizrate Rewards Complaints & Negative Reviews
I have read many negative reviews about Bizrate Rewards.
Most complaints are about:
Points not being credited
Long surveys with low pay
Missing Payments
Bizrate Rewards support team is not responsive
Bizrate Rewards is a legit site, but these complaints are true, in the sense that this survey comes with a lot of problems.
It's not a scam like Survey Money Machines or Smart Dollars Club but it's not either a great survey like Swagbucks!
Just watch this video and you will get an idea of how surveys actually work!
Bizrate Rewards (Pros & Cons)
Pros
Free to use
Low threshold
Wide selection of gift cards
Cons
No Paypal Payments (BAD!)
Low earnings
It takes a lot of time to earn any usable points!
Bad support team
negative reviews online
Is Bizrate Rewards a Scam?
Bizrate Rewards is completely legit it's doing a good job as a survey site just remember it's not a reliable way to earn money it's just an extra cash opportunity.
If you are looking for a solid way to make a living online I recommend you to start a website where you promote affiliate products!
My Recommended Training teaches you everything step by step!
---
Do you think I was a bit unfair in this review or something is missing?
Don't forget to share your experiences here and ask questions by dropping comments below.