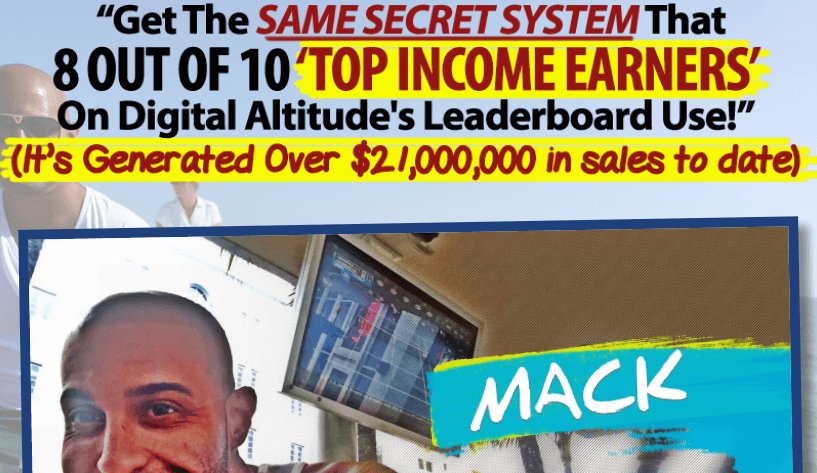 Digital Income Method is one of the Mack Mills products, today I would like to review it so you see if it's legit or a scam.
Without any further ado, let's get rolling.
What is Digital Income Method?
---
The Digital Income Method is a system that is designed to promote Aspire one of the Digital Altitude products, a few days ago I have reviewed the Daily Income Method which looks very similar to this system the difference is that the Daily Income Method is designed to promote another product which is MCA (Motor Club of America).
The Digital Income Method is all about promoting Digital altitude.
What is Digital Altitude?
---
IMPORTANT UPDATE: 
Digital Altitude has been sued and shut down by FTC
Digital Altitude is a company that was born one year ago it was created by Micheal Force who is a successful internet marketer.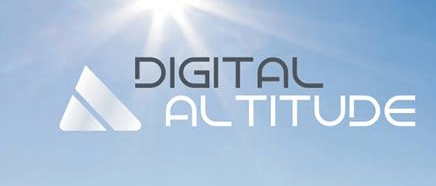 The Digital Altitude is a great program to learn how to start an online business.
What I hate about this company, though, is the fact they force the members to promote their products that you need to buy and resell.
The products are very expensive and not everyone will afford them.
There are mixed feelings about the Digital Altitude, some call it a scam while some call it a great opportunity.
In my opinion, it's not a scam but a great program created by a top internet marketer but I believe complete newbies should really stay away from sites like these because they need to learn the basics too.
The products cost way too much money to buy and you need to resell them to earn your first investment and then profit.
If you don't know how to drive traffic to a landing page you should stay away from both Digital Altitude and The Digital Income Method.
If you are a newbie and you are reading this you may want to take an affiliate training that will teach you how to start an online business and how you can drive traffic by promoting affiliate products.
How Does the Digital Income Method Work?
---
After you watch the video on the sales page and buy the program you will be able to login to your account.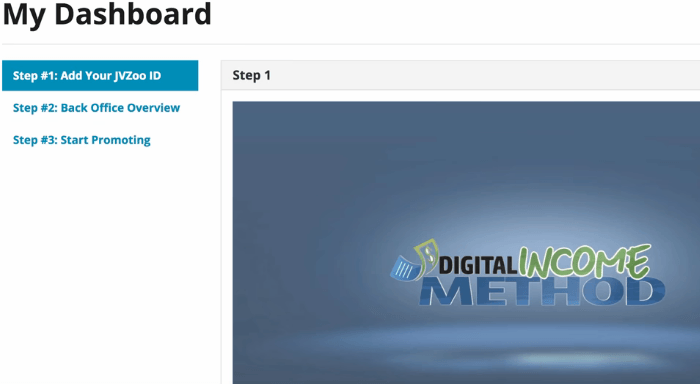 As I said before this product is similar to the Daily Income Method even the back office and the training look extremely similar.
On your Digital Income Method dashboard, you will find your affiliate link, as you can see you can even add your JVzoo ID.
Inside you will get the tools, banners, email swipes, the autoresponder is also included. (I'd suggest you get your own autoresponder to fully manage your own email list)
You will find a bunch of capture pages and video sales pages created by Mack Mills that convert very well, everyone loves to see mansions, and cars, that's probably why they convert well.
If you are involved with Digital Altitude you definitely want to grab the Digital Income Method you got all the tools that you will ever need to make your digital Altitude promotion a breeze and as automated as possible.
Mack Mills (owner of Digital Income Method) always likes to flash his cars, mansions, and lifestyle in his sales videos, that's a bit cheesy, to be honest, and he looks like a scam artist but what he creates is great and I must say he is a genius when it comes to converting traffic into sales.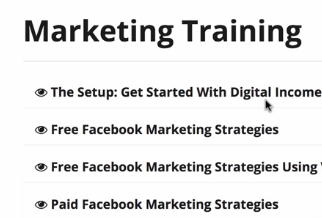 However there are a lot of his students that lost a lot of money without earning a dime, that's why I recommend newbies to stay away from his stuff.
I know the product comes with some training but it's pretty basic and not newbie friendly.
How Much Does Digital Income Method Cost?
---
You can get through the door for only $1, 1$ will get you covered for one month then you will have to pay $37 per month.
What I don't like though is the fact you will be recommended to upgrade to the other layers of Aspire to increase your commissions but you will have to be a member of each product you want to promote.
Let's have a look at the other layers of Aspire:
Aspire Walker: costs $37 per month – 40% commissions
Aspire Hiker: $67/month – 60% commissions
Aspire Climber: $127/month – 60% commissions.
IMPORTANT UPDATE: 
Digital Altitude has been sued and shut down by FTC
You will have a coach as mentioned on the sales page, the coach does help you but also tries to upsell you the other memberships that honestly are way too much for the average Joe.
Let's have a quick look at the memberships and how much they cost note that the prices are all a one time fee.
The Base Membership: $595
The Ascend Membership: $1,997
The Peak Membership: $9,997
The Apex Membership: $27,997
What I like & Don't Like about the Digital Income Method
---
What I like
Great way to promote Digital Altitude and their products
You will get high converting material
Digital Income Method saves you a lot of time
Some internet marketers are making a solid income with it.
What I don't Like
Absolutely NOT for newbies
Digital Altitude is a very expensive business it doesn't fit everyone's pocket.
Is Digital Income Method a Scam?
---
The Digital Income Method is NO WAY a scam, it's a great opportunity for you to earn a decent income online if you are a member of Digital Altitude this system is absolutely no brainer.
If you are a newbie, stay away, you need to drive traffic to this system and you won't make a dime if you don't know what you are doing, at the end of the day you will be paying a monthly membership for nothing.
This system is automated and most of it is done for you, but the hardest part is getting traffic, some internet marketers are making a solid income with this but they are so experienced and they usually have large email lists.
IMPORTANT UPDATE: 
Digital Altitude has been sued and shut down by FTC
Final Opinion & Recommendation
---
The Digital Income Method is a very solid program for those that promote Digital Altitude and I do recommend it, However, if you are someone that wants to make their first buck online you may want to go for something else.
Digital Income Method and Digital Altitude have been shut down and sued by FTC!
If you are a newbie Make sure you check out My #1 Recommended Training for Newbies 
---
Did you try Mack Mills Digital Income Method or Digital Altitude before? What is your opinion?
Feel free to share with us your opinions here!