Thanks for clicking on my Falcon Coin Review, this is an honest review where you will learn all the truth about Falcon Coin.
Cryptocurrencies have become the craze of the moment; we have new investors being drawn to new crypto ICO offers in droves.
While some are indeed making money by buying and selling legit crypto coins, a good number have lost family savings.
It's with that in mind that we decided to do a Falcon Coin review.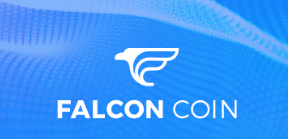 Is Falcon Coin a Scam?
Is it going to help you get massive returns daily?
Well, the simple answer is not for long, and the long answer will follow shortly.
What's Wrong With Falcon Coin
While Falcon Coin may appear to be similar to other legit cryptocurrency coins such as Bitcoin, it's not.
A closer look at what it promises its investors reveals that it's actually similar to Bitconnect.
#1 Recommended this Amazing Bitcoins & Alt Coins Course for Newbies
Promise of High Interest Rates
Bitconnect was a cryptocurrency scam that promised investors huge returns the moment they bought it.
Moreover, that's the first sign that you should avoid it.
There is no way of telling whether the price of a crypto currency will go up or down the next day.
However, for them, they promise that you should expect the Falcon Coin to appreciate to around $150 minimum and a maximum of $200.
Therefore, when a website promises you that their cryptocurrency will continuously appreciate for days and months, then it's a scam.
There is never such a guarantee even with physical assets or companies that are doing well globally.
Other cryptocurrency sites
No Development Team
You will be surprised to learn that there is no development team behind Falcon.
That means that in case anything goes wrong, there will be no one to sue so that they can be made accountable.
That also happens to be one of the red flags to look for when trying to identify a scam.
Furthermore, they also don't reveal the address of their offices.
In fact, there is no telling whether they have one at all. Overall, you can't find them anywhere, it's like you are being served by ghosts, who promise you riches for no work, but don't want you to get in touch with them.
Falcon Coin Underlying Technology
The reason cryptocurrency coins such as Bitcoin attract investments are because the technology that supports them is useful.
Unfortunately, Falcon Coin doesn't share what its underlying technology does to improve the real world financial or business systems.
There isn't any problem they are solving expect creating wealth out of thin air.
They promise that all you have to do is give them money, and in return, you will earn interest of 46% per month, for many months to come. In other words, it's no different from a Ponzi scheme.
Falcon Coin – Final Review
Just like in a Ponzi Scheme where a portion of money from the latest investors is used to pay those who joined the scheme earlier, Falcon uses funds from new buyers, to pay what they call an interest, to those joined it earlier.
As long as there are more people joining, there will be people earning the promised rewards.
The moment new members stop joining the scheme it will collapse.
We therefore recommend that you stay away from the Falcon Coin scam.
My #1 Recommended Training for Newbies
If you're interested in investing in bitcoins and cryptocurrencies
I Recommend this Amazing Bitcoins & Alt Coins Course for Newbies