Would you like to get paid to test electronics? Then you will probably LOVE these sites that pay people to test electronics like iPads, cameras, and video games. (Updated for 2022!)
I have gathered for you a list of 32 legit sites that will pay you to test electronics. You should surely find at least one or two that is right for you!
Some of these companies will pay you to test the products and keep them for free. Moreover, others will just send you free electronics to test with the right to resell and keep 100% of profits if you wish.
Quick Note!
Some sites also pay you to test other products besides electronics.
Let's get rolling without wasting time, shall we? 🙂
XPango is another great site where you can get free electronic products. For example, gaming consoles, iPhones, Ipads, Cameras, Smart TVs, and practically every electronic product you can think about.
They won't pay you, but you can avail of these rewards if you refer your friends and complete offers. Every friend you refer or offer you complete will earn you one credit.
The iPhone 7, for instance, costs 48 credits right now. If you have a facebook page or website you can make great deals with Xpango.
If you refer 48 friends, you get a free iPhone 7 that costs 48 credits. In addition, there are many products you can choose from. As of December 2020, they also offer the opportunity to get an iPhone X. However, the amount of credits needed for that doesn't seem clear.
Sign up, complete an offer, start inviting people and win amazing products!
This is an amazing site, you really want to check it out!
(Update 2022) They also now offer rewards for games!
Update 02/27/2019 more clarity on Product Testing
Product Testing is available in the UK, Australia, and the USA, with this site you can get expensive stuff in exchange for your reviews.
What kind of stuff can you get?
Apple Watches, PS4 and Xbox Consoles, FiretTV stick, GoPro, smartphones, speakers and other electronics.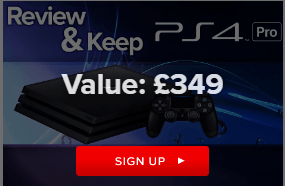 You can keep all the items you review. However, only the popular reviews get a $25 gift card. Once you visit the site, you will see a lot of products to be reviewed. First, you need to pick your favorite, then sign up then read the requirements.
If you want to learn more information and to check out other ways to earn with this site, just watch their video. Get ready for some British accent.

Before putting the product on the market, some companies would give you products to test for your valuable opinion and feedback.
American Consumer Opinion pays anything from $50 – $200 to test a product.
You need to fill out different surveys to be eligible to receive free products and electronics to test. Usually, it would take a month for you to receive the first product.
But once you pass the surveys and be eligible to test products you will be bombarded with products to test.
Sometimes, they will pay you and you can get to keep the product for free!
Unfortunately, not everyone would be eligible to get to test the sample products as the company cannot afford to give out more than 100 for free.
With ACO you can also earn money doing surveys, testing ads (they give you ads, and you need to say which one caught your attention) and referring people ($1 per person).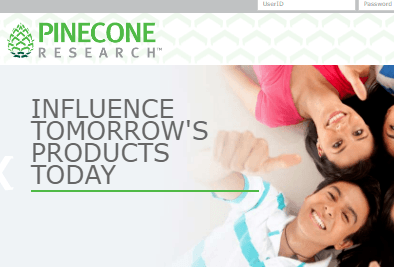 pinecone research website
This site is similar to ACO. You can make money referring your friends and taking surveys ($3 per survey). It's a legit and paying site.
But the problem is not everyone can register as sometimes they open member registrations and sometimes they close them. Furthermore, that's based on the availability of surveys and products.
They will approve you to take their surveys. You don't have to even check their site. They will be mailing you stuff to review at your home and you may keep it.
Just make sure you add a correct home address.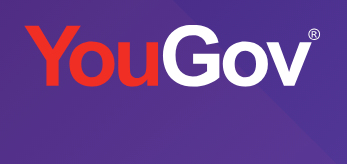 This is another site that allows you to test products. Furthermore, you can do a bunch of stuff like referring your friends, taking surveys and more.
You can test Apple products like iPods and small gadgets.
People earn on YouGov an extra $100-200 every month. Plus, it's available worldwide.
But US and Canada's residents are the ones that earn the most from this site as advertisers focus more on those countries.
The site has a points payment system. You can redeem your points for physical gift cards that take 2-3 business days to arrive.
6) Snagshout
Snagshout allows you to get free products like cameras, phone cases, tablets to test. All you have to do is write honest reviews about them, which they will place on Amazon.
To learn more you can read my full Snagshout review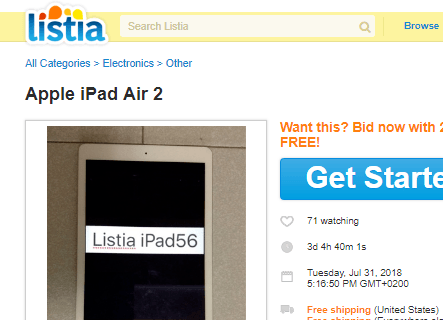 Listia is a site where you can sell your old stuff and earn credits. You can redeem your credits for rewards like iPhones, laptops, and more.
There are also other ways to get points for free. You will start with 1,000 points. In addition, you can also refer your friends to earn more points, which you can redeem into rewards.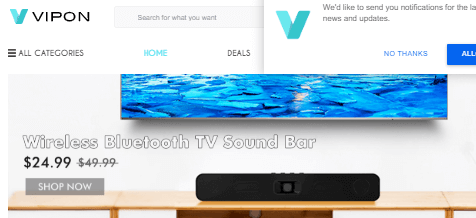 Vipon is similar to Snagshout. First, you get free stuff from Amazon that you need to review. Then, you can keep it or sell it if you wish.
There offer a lot of gadgets and electronics to test. However, this is not the right place to find expensive stuff.
Microsoft Testers is a place where you get to test unreleased videos games. It doesn't matter if you have never played a video game in your life. You can still sign up as a tester.
They won't pay you, but you get free software from the big Microsoft.
10) Product Elf
This is another site that is similar to Snagshout and Vipon. You get to review products from Amazon and keep them with the rights to resell them.
There are many products in every category, not just electronics.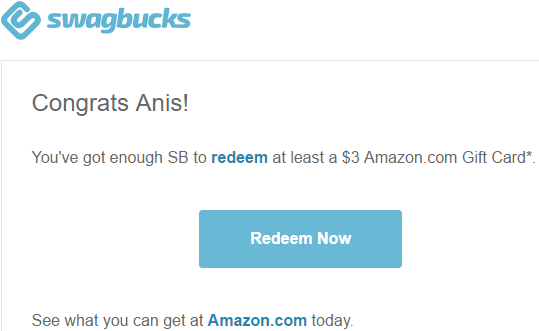 Swagbucks is an awesome site where you get paid to do a lot of stuff. You can also get paid to test products on different categories.
Sometimes you can keep the products while getting paid.
Don't Forget That…
Remember that you won't get many products with Swagbucks. SW is not available worldwide. Canada, Australia, USA, England, and Ireland are the countries that can benefit from this program.
Another site that allows you to earn by taking surveys and scanning your purchases. The longer you are a member of this site, the more points you can earn.
They will pay you to test products; however, it takes time to get accepted as you need to stay as a member for a long time until you become eligible for product testing.
This is a really good site that I highly recommend you to try!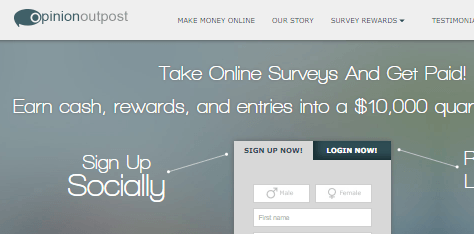 As the name suggests it's a survey site but you can make up to $100 testing products, there are not a lot of electronic products.
You can find other products too like makeup and household items, you can get paid through Paypal or gift cards.
With Opinion Outpost, you can also make money with surveys which is a plus!
Another site that deals with Amazon. You get to try products and keep them for free in exchange for your honest feedback.
There are many categories you can get products from.
Two bad things though, they are only available to US residents and you can't choose what product to test.
Mindspay allows you to earn in many ways, taking surveys, driving your car, testing different products, and more.
This is only available for US residents at the moment.
Tomoson is another site that allows you to test products and get paid after you leave an honest review. Payments are made via Paypal.
Most of the products are small gadgets and phone cases.
17) Usertesting
UserTesting is a platform that pays its tester via PayPal. Furthermore, you can earn up to $10 per every 20 minutes test which is good. However, it depends on the number of the opportunities you will receive.
When you sign up you need to do a 5 minutes test and once you get verified you are in!
The payment is 7 days after the test and most of the reviewers say that you can make up to or more than $200 per month.
18) ZTE Electronics
ZTE Electronics is also looking for product testers to test their electronics.
You can get paid to test electronics like Smartphones and earn gift cards.
You need to fill out your profile with your interests to make sure you receive electronics that you actually want to test
19) Testingtime
TestingTime is simiiar to Usertesting, they also pay you via Paypal or Direct deposit.
Most of the tests take 30-90 minutes and pay $25-$65, but you will only receive a few tests per week.
The only problem is during the test your face and voice will be recorded. If you don't mind that, then all you need is a computer and internet access. In addition, you would also need a headset, skype account, and webcam.
20) Testbirds
TestBird will pay you to give your opinion. Most of the tests pay around $8 and $50. Furthermore, the more difficult the test the more you'll earn.
The requirements are a device and internet access. They pay you via Paypal and the payment depends on the number of opportunities you will receive.
21) Ubertesters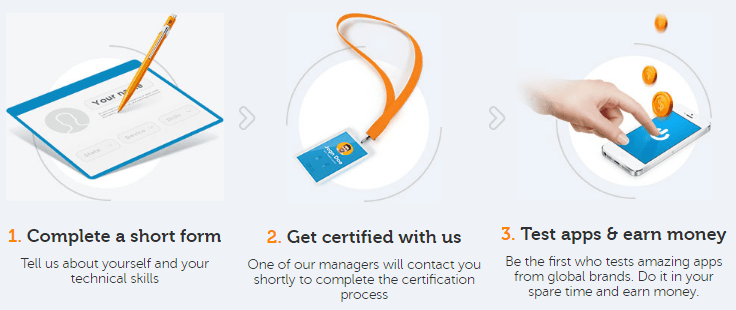 Ubertesters will pay you to test apps and all you need to do is to sign up for free and fill out a short survey where you tell about yourself and your skills.
Once you get approved you can start testing their apps and get paid very well for it.
You can earn up to $140/hour but only people who are qualified can join.
You can read more about UberTesters by reading my review.
We all know Amazon but have you ever heard about Amazon Vine?
Amazon vine is the reviews platform at Amazon it allows the member to post their feedback and reviews about the product they have bought.
To join Amazon vine you need to be invited as they only invite only persons who write the most helpful and recent reviews on the Amazon platform
If you want to get invited all you have to do is regularly submit VERY helpful reviews.
Once you are invited you get the opportunity to test products for Amazon and keep them for free.
Philips gives you the opportunity to test products and keep them.
However, you are not going to get paid to test electronics with philips.
But fortunately you get the chance to test and keep high-end electronics, I'm talking about nice Smart TVs, Speakers, Laptops… Basically, anything that Philips produces.
Here's how Philips product testing work:
Sign up and apply to become a tester
Receive the product and test it 
Write a detailed review
Keep the product for free
24) Samsung Product Tester
Samsung allows you to test and keep their latest smartphone, the Galaxy S9. To apply as a Samsung Product Tester you need to apply through ProducttestingUSA.com You need to complete a survey which will ask you questions about your interests and lifestyle before they accept you. If selected, they will contact you via email.
When you receive the Samsung S9 you need to test it and write a detailed review of at least 500 words with photos and videos.
25) In-home Product Testing
In-home Product testing is a bit different than the other sites because instead of writing reviews about the products you are only required to take a survey where you are asked specific questions about the products you have tested.
With In-home Product  Testing you get free electronics and other products delivered to your house.
26) Apple Product Testing
If you are an Apple fan you will definitely love to get some free iPhones, Ipads or some nice apple watches.
Most of us spend tons of money on the apple products so why not get some of them for free?
The bad news is you can't be a hardware iPhone Product Tester but you can get free iPhones by becoming a Software Tester. You need to receive what they call a seed invitation before they can accept you.
You can read this amazing post by Satrap where he shows you how to sign up as an Apple Product Tester.
27) Tryitsampling
Try it sampling is a community where there are over 6,000 companies they are willing to send free products. All you have to do is offer them real and honest reviews.
You can receive to get all kind of products to test and there are else many electronics to test.
All you need to do is sign up then set up your profile and give real honest reviews about the product you receive.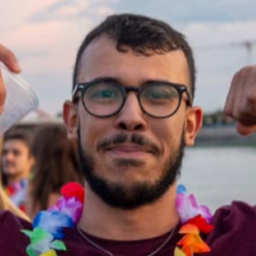 With this free to Join Program I'm able to work from home full-time and score over $1k a month.
I can now afford to buy almost any gadget I want thanks to my top recommended program!
28) Gen.video
Gen.Video either pays you or else you get free electronics. However, when testing the products you need to film yourself on video.
Another thing you need to keep in your mind is that most products you get to test are just electronics, Toothbrushes and some grooming stuff.
29) Smiley360
Smiley360 is a community with over 1 million members. It's another website that gives you free products to test and keep. Most products you can get are samples of small gadgets,
If you want to learn more about how this works and how to sign up you can read this post by thebalanceeveryday.com.
30) Microsoft
Microsoft allows you to participate in their research studies, here's how it works:
You need to set up your Microsoft account and set up your profile with your interests and info.
Once your Microsoft account is set up, Microsoft is going to contact you with invitations to join research studies about technology and electronics that require your opinion.
31) Roku
Roku is an online streaming service where you watch your favorite TV shows and movies.
With Roku, you can apply to become a beta tester and they will pay you to test Roku products and beta test their channels and software.
32) Alibaba
You can get free electronics from big manufacturers like Alibaba, while you don't get paid to test electronics you do get paid some cool free samples.
Please note that you're not allowed to sell them.
Here are examples of free electronics you can get from Alibaba.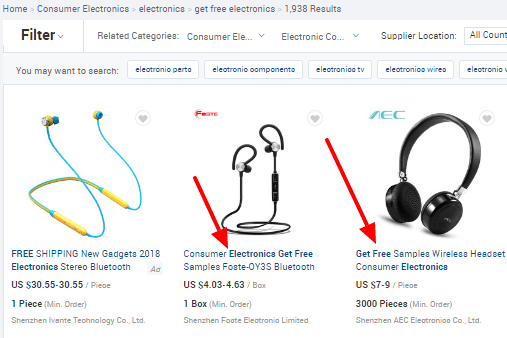 Get Paid to Test Electronics – Conclusion
As you can see there are many sites where you get paid to test electronics. Of course not all of them will give you free Macs, but it's always good to get free stuff and get paid.
But if getting free electronics is not enough for you and you want to make real money online I have something better for you.
How I Make Money Online…
I have started making money online less than 2 years ago, now I earn a full-time income.
I build websites that make me reliable money every month.
This is all thanks to this amazing training for newbies!
If you want to learn how I score over $1k a month from home and learn how you can do the same just click on the link below!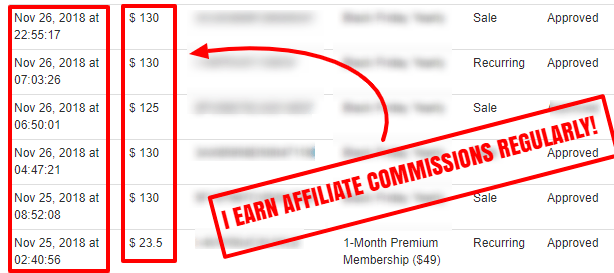 My November affiliate commissions thanks to Wealthy Affiliate!
If you have found this post useful please share it with your friends. If you have any questions or want to share your experiences please drop a comment below.