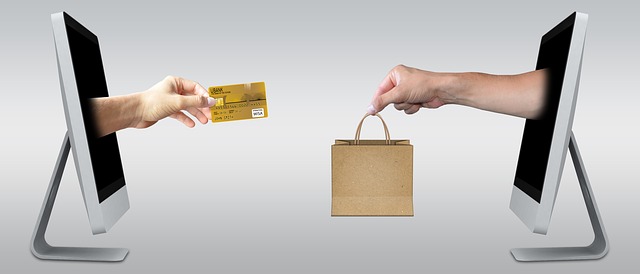 If you want to learn how to make money selling other people products, this article is what you have been looking for
You can start a profitable online business by simply promoting other people's products.
You can earn as much money as possible with this business model
All you need is focused hard work and the right guide to finally start making money with your passion!
Without any further ado let's get things rolling!
How to Make Money Selling Other People Products?
Nowadays thanks to the internet, everyone can start an online business
You don't have to create any products or anything
Even if you are a newbie you can start an online business by simply selling other people products and earning commissions
Making money promoting products is Simple But Not Easy
As I said before anyone can make money doing this but it's not easy it requires patience and time.
I've been making money online for two years now and I know how long it took me to make my first sale
When I first started out I thought I'd start banking thousands of dollars in the first months
But that was some unrealistic income expectations
In fact, it took me 6 months to earn my first sale.
Since then I have been making a consistent income every month and I love it
These are the traffic stats of the first months of my website
As You can see after a few months, my website traffic took off and that's when I started generating a serious income online

As you can see promoting products and earning commissions is not as easy as it sounds
But after some legwork, you can definitely start earning a solid monthly income
This promoting other people products thing is called Affiliate marketing and it's an amazing and very profitable business model
What is Affiliate Marketing?
Affiliate marketing is very simple and straightforward
It's simply promoting other people products online and when someone buys the product you promote you will earn affiliate commissions.
All you will be doing is send people to other companies products, whenever they buy you get paid.
learn more about affiliate marketing or just watch this video.

It's very simple as you can see.
But it's not easy
In fact, there are many people that failed with affiliate marketing
I'm not saying this to discourage you but you need to know that it takes hard work and lots of patience
There are a lot of things that you need to do right in order for this to work
There is a lot of income potential here if you just understand this business model you're going to kill it!
So how can you get started with affiliate marketing?
You Need an Affiliate Website!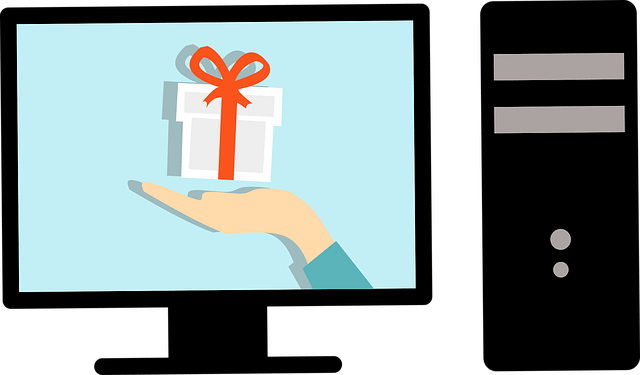 If you want to make money selling products online for other companies you will need a website
Without a website, you really don't have many chances succeeding in affiliate marketing.
You can easily build an affiliate website so don't worry about it it's also cheap!
There are billions of people searching online for products to buy
You can help other companies sell their products by getting their products in front of the online searchers!
Lots of people search on Google, Yahoo & Bing
You can write content (that promotes affiliate products) that will rank on those search engines.
Whenever someones buys the products you promote you will earn commissions
You don't have to talk to anyone, your website will do the selling for you
You can even make money while you're sleeping because your website will be working for you  24/7
A website is ridiculously easy to build.
You don't need to be so smart or a computer wizard
If you can click a few buttons then you already have the required skills to build a website.
Get Started & Build Your Website Today!
How Can I Sell other People Products on My Website?
There are literally millions of affiliate programs that have billions of products ready for you to start promoting and generating commissions from.
Companies WANT YOU to promote their products and they are willing to pay you a percentage of every sale you make
Every affiliate program pays a different percentage of the sales ranging from 10% to %80.
Here are some of the top affiliate programs:
These are some of the most popular affiliate programs 
Obviously, there are more and more out there for different niches.
Affiliate Marketing is NOT the Only Way to Make Money!
The best part about having your website is that there are various and profitable ways to make money from your website
You can display ads on your site and make money, you can promote any links you want, you can even promote your own service or advertise your company.
That's the beauty of owning a website it's really an evergreen money making machine!
As you can see having a website is an amazing no inventory business idea.
How Can You Start Selling other People Products on Your Website?

Selling other people products on your website is really a great online business opportunity
However, you need to do it the right way
If you try to do everything yourself without help or mentoring you will get frustrated and quit
You definitely don't want that
You can start a website, write content, drive traffic but you need someone to guide so you can pull this out the right way
That's why I recommend following an Affiliate Marketing training that comes with support and step by step & click by click guides so you do everything correctly
The Best affiliate marketing training I recommend is Called Wealthy Affiliate 
If you want to learn how to build a website, how to get traffic how to make that traffic buy from your links
You really want to give that training a try!
The best part is it's free to join, so you can test everything for free, in fact, you will get 10 free lessons.
Make Money Promoting Products – Final Words
Doing affiliate marketing with your website is the best way to get paid to sell other companies products online
We have explained affiliate marketing and it's really simple
However, it takes a while and some focused hard work
You may not see results for the first months but if you keep pushing it will pay off big time for you.
After all, that's what it takes to succeed in all fields, not just online.
The advantage here is you don't need any big start-up costs or any inventory to make money
If you want to make sure you succeed at this
I recommend you to check out
Wealthy Affiliate Training which teaches you how to sell other people products.
It's a great training if you want to learn step by step how to make money promoting products
They will give you all these features for FREE so you can try their training!
10 free lessons
2 free websites
free hosting
support
Live chat support
[thrive_megabutton mt="Learn More about Wealthy Affiliate!" st="" color="orange" link="https://fulltimehomebusiness.com/wa-story/" target="_self" align="aligncenter"]