40
Increase Website Traffic for Free – Creative Ideas!
Don't know how to increase website traffic? In this post, I am going to share with you some CREATIVE ideas and unusual ways to generate lots of targeted traffic to your website for free.
Seo is surely the best type of traffic you want for your website since it's a surefire way to make sales or build an email list.
Many webmasters rely on SEO for getting traffic, it's the best slice of the cake no doubts but it's better to diversify your traffic sources if one fails one day you will have other sources to keep your business alive.
Getting traffic without SEO can be a fatiguing task especially if it's done incorrectly, this is not the average post that will tell you to share your posts on social media.
You are here because you want to read some creative ideas that most of the fellow bloggers don't do!
I have already written a similar post to this with different ideas if you want to check it out it's called how to get traffic to your blog for free
I hope you have read that post because it's really useful if you want to increase website traffic fast.
Let's get back now to the creative ideas and techniques to have instant website traffic for free.
The Thank You Technique 
This is a great way to have your content shared by many people by doing a simple thing I have tried it and worked like a charm! 😀

If you have a look at my website's categories you will see a category called honest reviews, I have reviewed many websites, apps, and products.
For instance, I have written a review about LogoMakr, this is an amazing free tool that allowed me to easily create a free captivating logo for my website, I wanted to thank the logomakr team for their great tool.
I wanted to contact them, I went to Google and typed " LogoMakr + Contact Us " I found their contact form and sent them this email.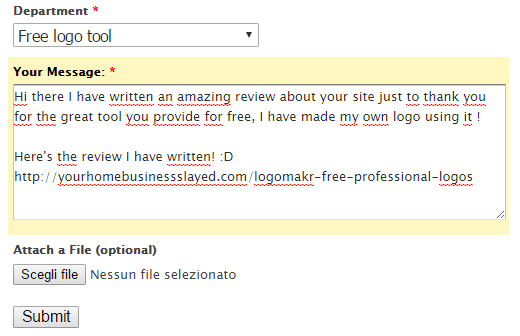 The Best Training to Double Your Traffic!
Now answer my question, what would you do if someone wrote a positive review about your website or product? 😀
I would share it everywhere! yes and that's what most of the sites that I thanked and sent an email to exactly did! I made Izea, HireWriters and many companies that have lots of traffic share my content for free! 😉
I hope you will start using this awesome technique to increase your website traffic fast! 😀
CoPromote, Make People Share your Content for Free! 
UPDATE! Looks like Copromote is no longer in service!
Copromote is an awesome free service that allows you to share your posts on social media.
I have used Copromote for a month and I am still using it now, I like it because it helped me to reach more people!
Once you register just add your favorite social network profile, you can add as many as you want.
Here's how copromote works, you need to add a social profile and complete your account set up, later you will see a bunch of posts.
You need to share those posts to earn points the more you share the more coins you earn that you can redeem for shares for your posts!
Here's an example of a post you can share, I recommend you to share only posts that are 100% related to your website's niche.
Inbound- Share Your Latest Posts for Free! 
UPDATE: Inbound.org has moved to Growth.org. Learn more here
Inbound is my favorite website traffic generator, I really like it because it's a great platform where you can share your latest posts.
Inbound is a site where you can share your posts for free, they have many categories, this website has lots of readers that are looking for something good to read.
People share their posts and when someone likes your post they can comment on it or vote it 🙂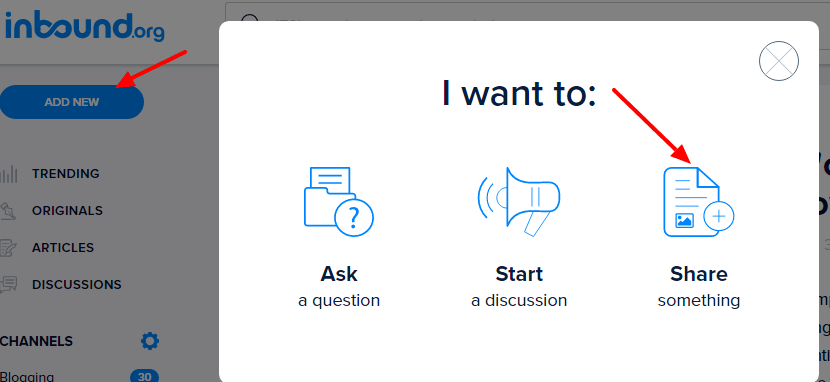 If your posts are useful and collect many comments and votes it will be moved to the trending posts, yeah lots of traffic.
Please don't spam, when you want to promote your latest post, make sure you add a captivating description along with your link.
The Best Training to Double Your Traffic!
Triberr- Join a Tribe and Start Promoting Your Posts.
Triberr is a similar site to Inbound, the only difference here is that you have to find a tribe related to your website niche and start sharing your content regularly.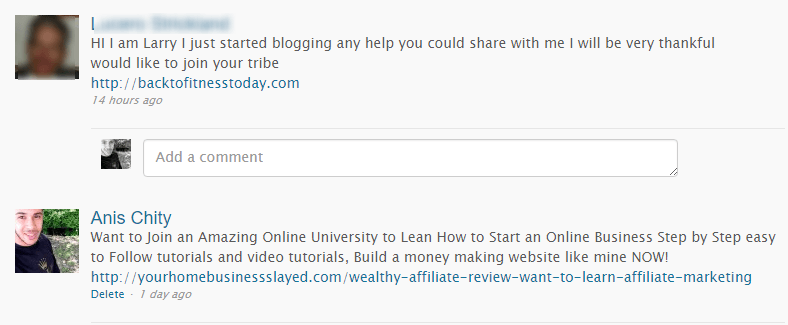 Triberr can be a good source of traffic for your website if you use it without spamming.
OnlyWire- Automate your Social Sharing Process! 
OnlyWire an awesome and secure tool that automatically shares your posts to all your social networks like Facebook and Twitter.
However, with the free version, you can share your posts in only 4 networks which are Facebook (Your profile not your Page) Twitter, Google + Page and Linkedin.
The premium version costs only $4.99 a month and I highly recommend it because this tool is super reliable! it saves tons of time!

You can add your post right from your profile, make sure you add the perfect description and title and share your post everywhere, you don't have to manually add a description for every social network now, OnlyWire does the job for you 😉
No Traffic? Try This Training!
Conclusion 
I hope you have enjoyed reading this post if you did please share it. I would really appreciate it
I also recommend you to join her email list she shares with you nothing but great and creative traffic hacks regularly.
If you have any questions feel free to drop a comment below and don't forget to tell me which technique or site you liked the most!