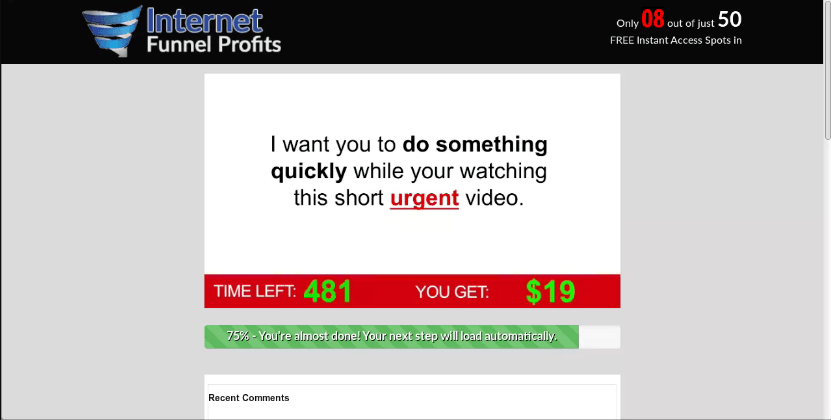 Internet Funnel Profits is a new program I have been seeing everywhere lately.
It promises you easy passive income with almost no effort at your end.
I had a closer look at this program and I'm going to reveal everything about it.
Make Sure you read the full review to see what is all about.
Also to find a legit online business opportunity.
Internet Funnel Profits Scam - Quick Summary
Name: Internet Funnel Profits
Website: internetfunnelprofits.com
Founder: hidden
Price: $49 + huge upsells
Verdict: Scam
Recommended? No!
What is Internet Funnel Profits?
Internet Funnel Profits is a program that promises you to earn easy high ticket commissions of $10,000 for every sale you make.
You are also promised to get $500 if you watch the whole video, that's complete BS and you are not going to get the so promised $500.
Internet Funnel Profits is just a sales funnel to The Ultimate Dot Com aka UDC System which will sell you another program called MOBE.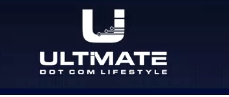 Do I Recommend Internet Funnel Profits?
I don't recommend Internet Funnel Profits because all it does is lie and never live up to their promises.
You are going to waste thousands of dollars up to $60,000.
If you want an honest way to earn money that you can try for free and doesn't cost a fortune then.
2019 Update

! This Scam Changed their Name!
Internet Funnel Profits as I explain in this review promote a VERY expensive product called MOBE.
This program called Mobe is officially shutdown by the FTC.
Since Internet Funnel Profits and Mobe have been shutdown they had to create another variation so they keep scamming people.
Their new scam is called MyFunnelProfits and can be found at myfunnelprofits.com
It looks like this.
When you enter your email you will be redirected to another program which is called The Secret Affiliate Machine.
Which looks like this.
Needless to say that my Funnel Profits and the Secret Affiliate Machine are complete scams that costs thousands of dollars!
---
How Does Internet Funnel Profits Work?
Internet Funnel Profits is part of a network of scams that all go with different names but always send you to the same opportunity called MOBE or Ultimate Dot Com Lifestyle.
You can read here my previous reviews on these MOBE sales funnels websites.
As you can see they are quite a lot.
They all send you to buy the super expensive MOBE.
But What is Mobe?
MOBE is a training where you will be thought by your own personal mentor how to license the MOBE products and sell them for a profit.
The problem with the MOBE products is the fact they cost a leg and an arm.
Learn more about MOBE here
You can also check out the official MOBE BBB profile to see what other people say about it.
How Much Will Internet Funnel Profits Cost?
Internet Funnel Profits is a high ticket opportunity since it sends you to MOBE
You should expect to spend up to $60.000 to be all in.
As I said before I definitely DO not recommend you to invest that amount for a program you have no idea about.
MOBE may make you money if you follow the training, however Internet Funnel Profits is only going to waste your money.
Is Internet Funnel Profits a Scam?
Internet Funnel Profits is a scam and I don't recommend you to get involved with it.
All they promised you is not going to happen and you will end up wasting thousands of dollars with nothing to show for it.
Fortunately, there are legitimate opportunities out there that you can try for free so you make sure it's for you without wasting money
They Even Have Fake Testimonials!
How can you trust a program that uses fake testimonials from Fiverr?
This is my Recommended Training for Newbies that want to start an online business.
It's the same training that allows me to earn affiliate commissions like these.
Would you invest in Internet Funnel Profits?
Do you have experiences with it that you can share with us?
Don't forget to leave your comments below!