Internet Millionaire Coach looks like an amazing opportunity to become a millionaire and finally live financially free?
Or It's nothing but another ridiculous scam that plays with people emotions and at the end of the day it just makes them go broke?
Programs like Internet Millionaire coach are usually full of hype, big income claims and the hard work is done for you.
You are shown some big income proof but most of the time, the payment screenshots you see online are fake
In fact, they are so easy to fake!
You're in luck because I decided to write this honest Internet Millionaire Coach review.
You really want to read it to know what you're putting your hands on!
Internet Millionaire Coach Review
Name: Internet Millionaire Coach
Website: InternetMillionaireCoach.com
Price: $37 + Hidden costs
Owner: Ankur Agarwal
---
Yesterday someone sent me an email saying that they have recently heard about Internet Millionaire coach
They asked me if this program is legit or a scam
So I thought I would have a deep look at it until I realized that this is a program I know well.
Yes, Internet Millionaire is a new name for the 21 Step Millionaire Coach!
If you read my 21 Step Millionaire coach review, you will also realize it's the same program!
Keep reading to know what Internet Millionaire coach is all about!
What is Internet Millionaire Coach?
Internet Millionaire Coach as the name suggests it a product that promises you to become a millionaire
Obviously, that comes with many unbelievable claims like you're going to make money easily and on an autopilot.
Internet Millionaire coach is just one page that was created by a person called Ankur Agarwal.
Ankur Agarwal is an affiliate of Aspire Today aka Digital Altitude
In simple words, Ankur created a landing page to make people sign up to Aspire Today and therefore make commissions.
I'm going to explain what I am talking about in more details,
Just keep reading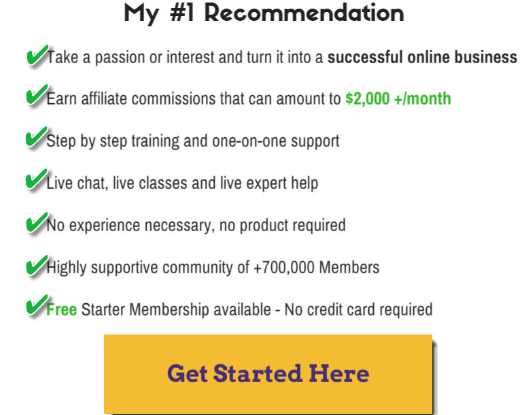 How Does Internet Millionaire Coach Work?
As I said before Internet Millionaire coach is nothing but a single page
That single page is not Internet Millionaire coach because that's just a fake name
It just misleads and lies to people so they can sign up and buy another program called Aspire Today.
What is Aspire Today?
Aspire Today is a high ticket training where you are taught how to build an online business.
However, their training focuses more on promoting the same offer you buy.
If you want more info, just read this Aspire Today review.
Internet Millionaire Coach – What is the Cost?
To get started you will have to pay $37
This little price will only get you through the door basically
You will have access to a 21 Steps Training that will teach you the basics of affiliate marketing
You will also have your personal coach whom you can ask questions regarding the training
The personal coach will also try to sell you into more programs gradually.
The Internet Millionaire Coach Training
In the Aspire Today training you will be taught how to become an affiliate of Digital Altitude.
Your personal coach will try to sell you into more expensive products which you must buy if you want to earn the big commissions
The high ticket products I'm talking about are the following:
Rise = $600
Ascend = $2000
Peak = $11,000
Apex = $27,999
These high ticket products are extremely expensive because they are live events and not just some online training.
If you manage to sell one of those products you will surely make big commissions
However, in order to promote any of these products, you must buy them first!
For instance, if you want to promote Apex you need to buy it first, then you can earn around %50 of commissions everytime someone buys it using your link.
Internet Millionaire Coach (Aspire Today) requires you to buy each program you want to promote
That's a big obstacle for newbies and people that can't afford to invest large amounts of money immediately.
You can promote the programs without buying them but that will only earn you tiny commissions versus if you actually invested thousands of dollars in them.
Is Internet Millionaire Coach a Scam?
In my opinion, Internet Millionaire coach is a scam because it's so misleading and lying.
Internet Millionaire coach does not exist, it exists only to sell you Aspire Today
Aspire Today is not a scam although many people will argue on that
With Aspire Today you can  make money however it comes with many flaws (that I'm going to go over below) which make me NOT recommend it
Internet Millionaire Coach is Just a Commissions Collecter!
As I said before, Internet Millionaire Coach was created by Ankur Agarwal
who is just trying to sell you a bunch of products so he can generate as many commissions as possible
I have noticed that Ankur does not only promote to you Digital Altitude or Aspire Today
But also another program called 6 Figure Business System
Which confirms the fact that Ankur does not care about teaching you how to make money but just to collect commissions out of your spendings.
It's Very Expensive!
$37 is just a starting point, keep in mind that $37 is a monthly fee
As you move forward with the training you will gradually spend more money
With the Internet Millionaire coach (Aspire Today) you will find yourself spending more than $50,000.
To Make money you need to create a website where you pretend to be a millionaire and promise people to become millionaires.
I have mentioned the products that you will need to buy in order to resell and I have also mentioned their price.
The cheapest product is $600 while the most expensive one is $28,000
Don't forget that you need to spend a couple of hundred dollars to drive traffic to the products you spent a fortune for.
Internet Millionaire Coach is so Risky!
I said before that Aspire Today is not a scam and you definitely can make money using this system
However, the risk is real with this program
It's not unusual that I hear that many people have spent more than $100,000 on Digital Altitude without earning a penny
Also, it's very known that the success rate of Digital Altitude is very low.
---
If you don't know how to drive traffic to an offer or you don't have a large sum of money to invest immediately then you want to stay completely away from Internet Millionaire coach.
Internet Millionaire Coach – Final Words
It's up to you to decide whether you want to join Internet Millionaire coach or not
I personally do not recommend it
First of all, they are full of lies
It costs a fortune, I have mentioned several times in this review how expensive this opportunity is.
There are way too many flaws for me to recommend this.
Honest Way to Make Money Online!
If you are a newbie and want to start making money Online, check out
My Recommend Online Business Training for Newbies
or you can check out This amazing course on How to Generate Passive Income Without a Startup Cost!