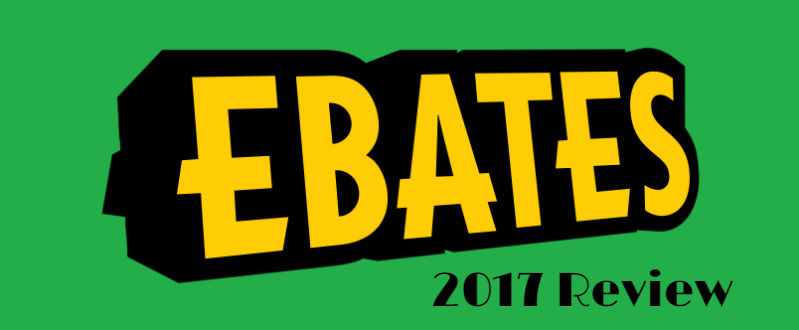 Is Ebates Real? Or another scam? How does Ebates make money? And how do they pay you? In this Ebates 2017 review, I share with you everything you need to know.
The internet is full of scams that do everything to steal money from your pockets.
Many sites give you cash back when you buy something through a store that is affiliated with them.
Unfortunately not every site is honest, while some rebate sites are real and worth it some are total scams.
Well, Ebates is legit and real, but it's not all sweet.
The are some important things you should know.
In this Ebates 2017 review, I will share with you all the important information along with the pros and cons.
But the real question is.
How does Ebates Make Money? How Can they afford to pay you just for shopping?
Let's get started with the review.
What is Ebates?
Ebates is a website that is affiliated with more than 2000 stores; it allows you to earn more than 25% of cash back on your online shopping.
The site is totally free, and it's one of the oldest and trustworthy cash back sites out there.
Shopping from Amazon or Ebay through Ebates is much better than shopping without using it since you don't have anything to lose.
To be honest, I can't find any reason why the one should not use Ebates.
How Does Ebates Make Money?
Some people wonder if Ebates is legal.
It's 100% legal why?
Because their business is affiliate marketing.
When they send you to a store, and you make a purchase through their link, they earn a good commission.
That's how they make money through all their members
Apparently, it's a great and profitable business idea.
In fact, affiliate marketing is a great way to earn online, and anyone can easily learn that thanks to the online Affiliate marketing Universities like Wealthy Affiliate.
How Does Ebates Pay You?
You can cash out on Ebates only four times per year, every three months you can ask for a payment.
You can't withdraw your money if you don't meet their minimum cash out limit which is $5.01.
You can get paid via Paypal, check or through gift cards.
Can I trust Ebates?
As I said before, Ebates is a trustworthy site, they have paid out all their members.
You will surely find some complaints but you know, no one is perfect.
The important thing is the majority is happy and finds Ebates very interesting.
They also have a good rating on BBB (Better Business Bureau)
How to Use Ebates & How to Earn Extra Cash
If you want to know how Ebates works and see things into prescriptive, I have found this awesome video for you.
They have a great referral program one of the best out there.
You earn $5 if you invite someone to Ebates, the person you refer earns $10.
They also have many bonuses which are the following: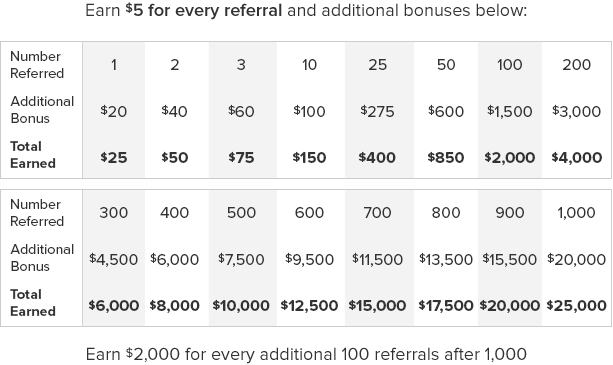 Tips to Maximize Your Ebates Earnings
Here are a couple of things you can do to earn the maximum from Ebates:
Install the Ebates Cash Back Button if you shop directly from a store's site and forget to check Ebates they will be able to notify you to earn cash back if the store is eligible.
Before you check out and grab your cash back make sure you're not missing any coupons, they help you save even more.
There is a new awesome feature that allows you to earn cash back even when you shop offline; the feature is called In-store cashback.
If you have an adBlocker installed on your browser, you may want to turn it off.
Refer your friends and earn $5 plus bonuses from each friend.
Who is Ebates for?
Ebates is perfect for people that do a lot of online shopping.
If you spend like $30 per month on online shopping, then Ebates would be just a waste of time, since all you will earn from that amount is no more than $1.
If I don't shop online a lot I would only use Ebates if I buy something expensive like a gaming console or a laptop.
Don't join Ebates just to make money; it's not a good idea.
You don't want to buy things you don't need just to earn cash back it's not worth it.
Ebates Pros and Cons
As I said before, Ebates like any other site is not all sweet here is the good and bad of this site.
The Good
Ebates is free
$10 sign up bonus
You earn money by shopping online.
It's been online for 18 years.
Lots of stores and products available.
Good percentages on Rebates
You get credited the cash back reward in less than 48 hours.
You can earn cash back when you shop offline too.
Good support, their support team is helpful and available.
Everything is clear, and you know how much cash back you will earn even before you check out.
Great referral program
With Ebates App, you can earn cash back from your smartphone as well.
The Bad
You can't earn cash back from every product you buy through Ebates. (Most stores make earning cash back eligible on a few categories) here's an example:
Amazon is the most trusted online store where millions of people shop, you can earn cash back only from some products that belong to shoes and bags category, it seems like every month they change the category where are you are eligible to earn cash back.
Some stores (Like Apple did once) may stop Ebates giving cash back to the clients.
Ebates has many good reviews, but there are some consumer complaints, I thought it would be a good idea if you read all the reviews here
Sometimes it may take up to 30 days to get the cash back credited to your account.
It may get you to buy things you don't need just to see that cash back.
Is Ebates Real and Legit?
Ebates is real and legit as I mentioned earlier you should only join if you do a lot of online shopping or if you want to buy something expensive like a laptop.
If you want to join Ebates you can do it here, you will also earn $10!
Also, check out My #1 Recommended Free Full-Time Home Business Program 
---
Do you have any experiences with Ebates? Let me hear your thoughts!
If you have any questions, don't forget to drop a comment below.